Losing weight is not always an easy task. If you suffer from a low metabolism, it might take months to let go of those pounds. A combination of a healthy diet and a proper workout regime can effectively help you in your weight loss journey. Citrus filled kokum fruit comes with a lot of health benefits, the major one being weight loss. The presence of vitamin C in these fruits builds immunity, while antioxidants aid in shedding kilos. Here are some health benefits, along with its usage in your diet.
Kokum Health Benefits
Image Courtesy: udayindia.in
Digestion: Kokum aids your digestive process, which further strengthens your metabolism.
Hunger cravings: Kokum is not only a healthy detox fruit, but also helps in suppressing hunger cravings because of the presence of hydroxyl acid.
Inflammation: Usually inflammation in the body can lead to weight gain. The presence of an active compound called garcinol can suppress inflammation in any part of your body.
Vitamin C: The fruit is full of citrus which prevents the growth of cell damaging free radicals in the body.
Overall fat loss: According to a study published in the Journal Nutrition, the hydroxyl acid in kokum is not just attributed to weight loss but also fat loss.
In Curries
Using kokum is an amazing way to make dals and curries sour. Just soak them in lukewarm water for a while and then use the pulp. You can add it directly to your curries, which will not only give them the right colour but also a sour-tangy flavour. You can also use kokum powder for this purpose, which is readily available in the market.
Don't Miss: Soak These Food items Overnight And Eat In The Morning To Keep Disease At Bay
Kokum Detox Sharbat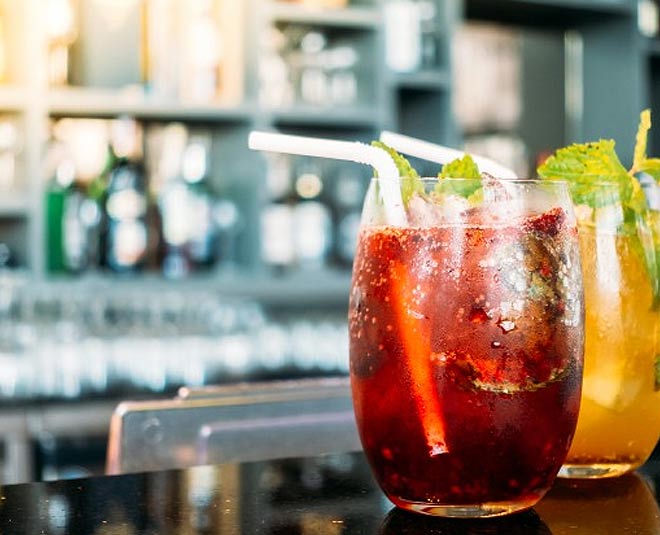 Summers are here and so is the need to savour chilled sharbats. Kokum sharbat will not only cool you down but also detoxify your body. Just soak some kokum in water and remove the seeds. After 1-2 hours of soaking, strain the water and mash them properly. Now take a pan and roast some cumin seeds, along with rock salt. Add a tbsp of sugar and kokum pulp. Cook for 3-4 minutes, until the sugar gets dissolved. Remove it from the flame and let it cool down. You can store this paste in a bottle and refrigerate it as well. This paste can be used to make kokum sharbat anytime you want, just by adding some chilled water.
Don't Miss: Add Apple Cider Vinegar To Your Morning Regimen And Get Flat Tummy!
Kokum Kadhi
The catch about this unique kadhi is that it neither uses besan nor curd. To prepare kokum kadhi, all you need to do is combine kokum pulp, green chillies and salt in 2 cups of warm water. Now take some oil in a pan, add some cumin seeds, garlic and curry leaves to it. Add 2 cups of coconut milk, along with kokum water and stir continuously. Cook for 5 minutes, on a medium flame and your kadhi is ready to be served with rice.
Early Morning Drink
Image Courtesy: Pinterest (vegrecipesofindia.com)
This drink is quite popular in South India and is often savoured with meals. You can include this in your early morning routine and it will work wonders by detoxifying your body. Just soak a handful of kokum in water overnight. Strain out the water next morning and drink it by warming up a bit. You can store this water for later usage as well.
Try and inculcate this amazing fruit in your daily diet, if you wish to lose weight efficiently. Along with this, make sure you avoid sugary, fried food and practice a disciplined workout routine.
For more such health tips and information, stay tuned to HerZindagi.com