Goa Hotels That Are Perfect For Weddings
India's very own beach state Goa pulls it off gracefully. Everything is available for a paradisiacal wedding here.
Goa is not just a fantastic vacation spot, but also a fantastic wedding location. The beach is a popular tourist destination in Goa, and weddings are often planned around it. It doesn't get any better than this if you want to attend a destination wedding.
1. Goa Marriott Resort & Spa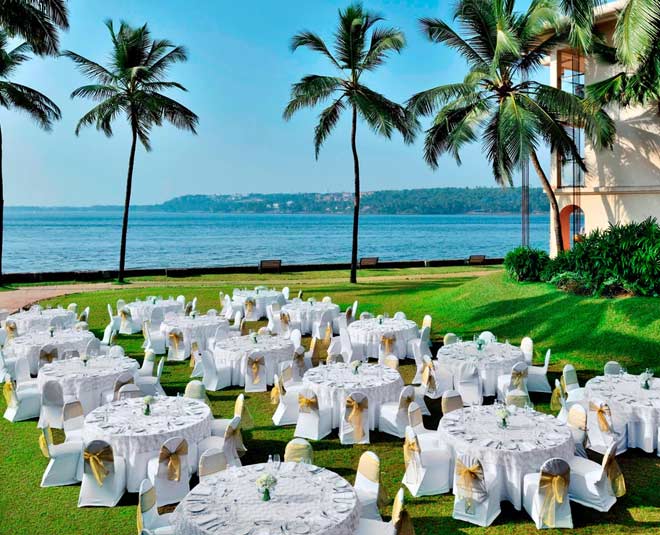 There's the beach, and then there's the outstanding service and attention to detail. They combine to make this hotel a fantastic wedding destination in Goa. Allow the Goa Marriott Resort and Spa's wedding planners to walk you through a fantastic plan for a lovely wedding day. Of course, you'll have access to a plethora of conveniences.
2. The Leela Goa
At Leela Goa, there is a large lawn facing the Arabian Sea, as well as a smaller lawn facing the Sal River. Weddings in this area are lovely, with natural beauty all around. You can hold your wedding reception on the beach or by the pool, and your celebration will undoubtedly be unforgettable thanks to the hotel's excellent services.
3. Grand Hyatt Goa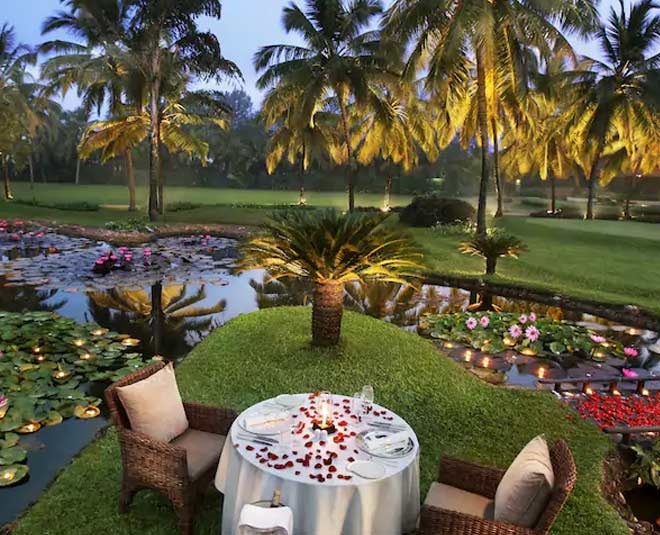 A wedding here is a thing of beauty, as it is a premium hotel with a world of fantastic facilities. The resort itself exudes romance, ensuring that your wedding will be unforgettable. If you choose a beach wedding, you will fall in love with your partner. It's just right, but also a little out of the ordinary.
Don't miss:Getting Married Soon? Check Out Reasons To Consider Having A Destination Wedding
4. The Lalit Golf & Spa Resort Goa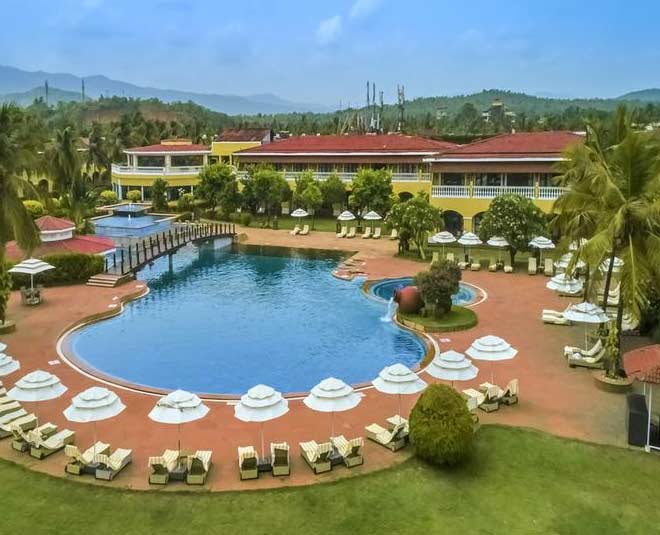 The hotel, with its own private beach, is a world unto itself, and a wedding here is absolutely stunning. You have the option of having your wedding on the beach, poolside, or on the lawn. The hotel takes every attempt to provide you with a memorable day by tailoring an event to your specific demands.
Don't miss:VicKat Impressed Their Guests With The Arrangements For Their Wedding
5. The Westin Goa
The Westin Goa provides a great first impression with its exquisite spaces for your gatherings. The hotel offers a fantastic wedding celebrationwith up to 400 guests, as well as a world of incredible amenities. The hotel is also a fantastic place to sample your favourite culinary treats, taking your wedding to the next level.
Do share your views with us on our Facebook page. For more such stories, stay tuned to HerZindagi!