Besides knowing that eating fresh foods are highly beneficial for health, a lot of us have been relying on frozen food lately. It is easy to cook, takes less time, and are yummy. Unlike older days, we now get several options when it comes to frozen food, including meat, veggies, fruits, and a variety of snacks. Frozen food generally retain their nutrients, such as protein, carbohydrates, etc, as per media reports. However, they tend to become bad for our bodies only when we don't thaw them according to how they generally should be or as per the instructions given on the packaging. To stay fit and robust, learn these five ways you can defrost frozen food.
Defrost In The Refrigerator
Though thawing food in the refrigerator takes the longest time, it is also the safest method to defrost foods. It is because, when defrosted in the refrigerator, the supplies don't need to pass through the temperature danger zone. Also note, the bigger the food item, the longer it will take to defrost. A full-size chicken or fish can even take days. And the small items may take a full day. Standard time is to allow at least 24 hours for every 2.5kg to defrost.
Steps
Make sure the temperature of the refrigerator is somewhere 4°C (40°F) or even below.
Place the frozen food item at the bottom shelf. This will keep other food items safe from getting contaminated.
Before taking the food out from the refrigerator, insert a needle, and check if it has defrosted from the inside as well.
Defrost Under Running Water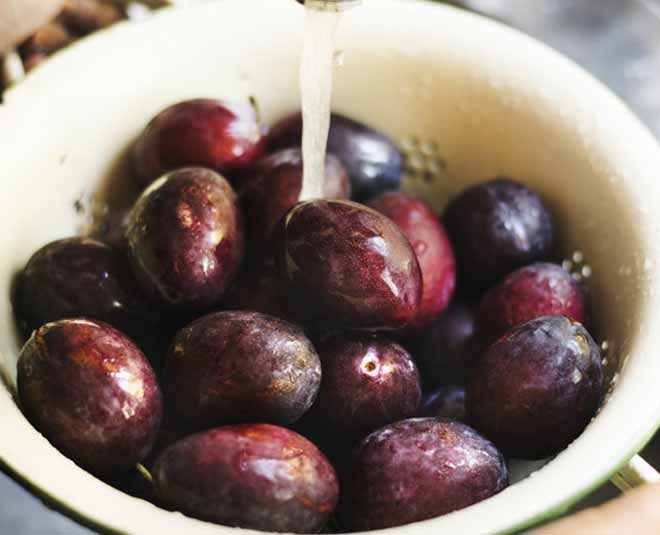 This method should be your last resort. Only if you're really hungry and have no other appetising snack options , then only you must consider defrosting your food under running water. This one is the least preferred method because the food item easily reaches temperatures within the danger zone.
Steps
Start by sanitising your sink completely as you will be submerging the food underwater.
Do not take the food out of the packaging. In fact, it should be in leak-proof, waterproof packaging.
Keep the packet under the running water and leave it to defrost. However, mind that defrosting must be completed within 2 hours or less.
Defrost While Cooking
Unlike most of the raw meats and veggies, some of the frozen foods are designed to be cooked right from its frozen state. Some of such foods are burgers, pastry, patties, etc. However, before starting to cook, do read the manufacturer's instructions. Also, examine the internal temperature of the food after cooking it.
Don't Miss: An Appetising Balushahi Recipe To Make Your Day Sweeter
Defrost In The Microwave
When it comes to small food items, such as snacks and appetisers, microwave ovens (easy microwave recipe) can turn out to be quite useful. However, one of the biggest drawbacks of thawing food in a microwave is that at times heat isn't distributed evenly through the food. To avoid this, stir the item well during the cooking process. Microwaving is also to be done for foods that are to be cooked immediately after defrosting.
Defrost At Room Temperature
Other than snacks, this method should not be used to defrost meat, fish, and vegetables, as it can turn out to be very dangerous. As you leave the food to defrost on the room temperature, bacteria that may have been present before freezing can begin to multiply. That's why it is not recommended to leave food at room temperature for more than two hours.
Steps
Place the frozen food item on the counter, but away from the gas stove or any hot item.
Once the ice has melted, remove the water and allow the food to defrost further at dry and a clean place.
If you liked this article, do comment on our Facebook page. Stay tuned to HerZindagi to read more such stories.