Hunger pangs can hit you during any time of the day. Be it day or night, lazy eaters won't ever make the efforts to cook something healthy and will always resort to a bag of chips or something junk. To solve the issue of unhealthy eating, here are some no-bake yet healthy snacking options, which will not only refill you but also provide nutrition. So, the next time you feel hungry, ditch the junk and try any of the below given recipes.
Basic Sandwich
When nothing is there to eat, bread comes to our rescue. You can make a simple sandwich in a jiffy, which is both healthy and delicious. Just take two bread slices and spread butter, mayonnaise or malai on both sides. Now add some sliced cucumber and tomatoes. You can also add lettuce, onion or capsicum, according to your preference. Sprinkle some salt and pepper and you are good to go.
Don't Miss: Easy To Make, Interesting Party Snacks For Independence Day
Corn Salad
To prepare this appetising snack, all you need is some sweet corn, finely chopped onion, cucumber and tomatoes. Add them to a bowl and sprinkle salt, pepper and chaat masala on it. Add a tablespoon of mayonnaise and schezwan sauce to it. Mix everything together and add more sauce, to attain a creamy consistency. You can also add sev mixture to give a crunchy taste to the chaat.
Fruit Chaat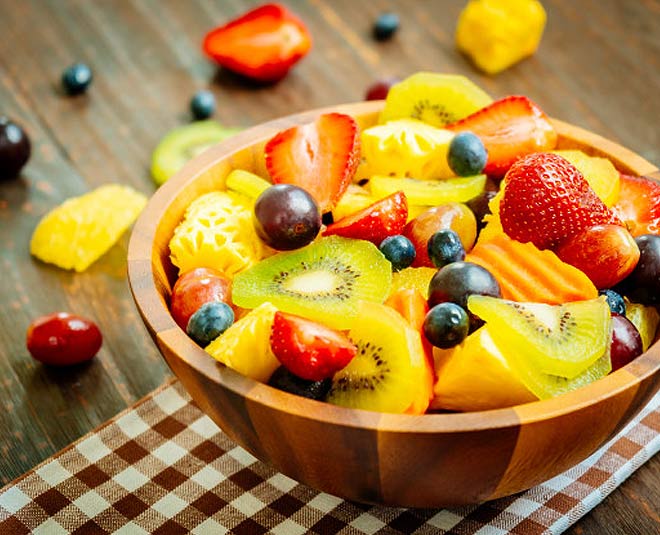 If you are the one who loves opting for healthy food over junk, then fruit chaat is the best option to eat as a snack. Mixing different fruits will give a variation to the taste and will be a zero calorie snacking option for you. Just dice your favourite fruits, such as banana, apple, pear and guava. Add everything to a big bowl. You can also cut some berries, kiwis and grapes. Now squeeze half a lemon to add a tangy flavour to it. Sprinkle some black salt on it and you have a tasty snack ready to be served.
Don't Miss: Tips To Buy Vegetables In Monsoon And How To Store Them Properly To Prevent Them From Getting Spoiled
Paneer Veggie Mix
Paneer is a storehouse of protein, which will keep you full for long. Be it daytime or nighttime, this snack is ideal for all types of hunger. All you need is some diced onions, tomatoes and capsicum. Cut the paneer into cubes and add everything into a bowl. Now add a tablespoon of pizza sauce, tomato ketchup and mayonnaise. Sprinkle some salt, pepper, oregano and chilli flakes for enhanced taste. Mix everything together and you have your flavoursome paneer veggie mix ready. You can also add sweet onion, marinara, schezwan and chipotle sauce, according to your preference.
Banana Chocolate Milkshake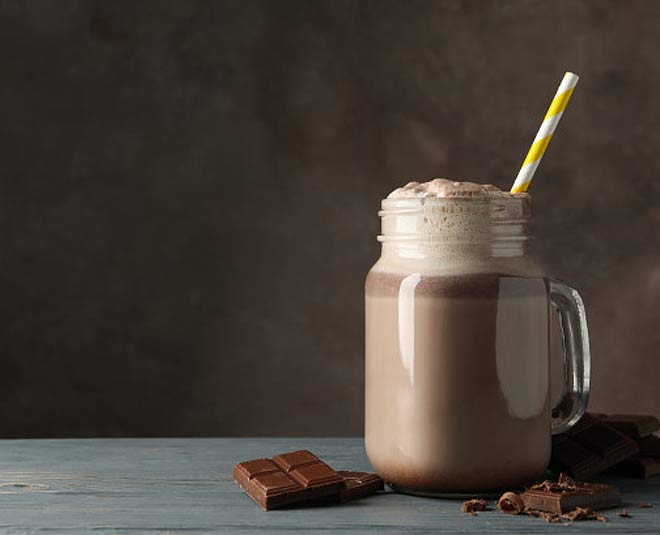 If you are craving something sweet, then this healthy drink is just for you. Ditch your normal cakes, brownies and chocolates and try this filling drink. All you need to do is, blend a peeled banana, 1 cup milk and chocolate syrup together. You can also add cocoa powder or choco chips for added flavour. Pour the milkshake into a mason jar and enjoy it, by topping with some choco syrup and dry fruits.
All these recipes will take less than 10 minutes to prepare and will be toothsome enough, to satiate your cravings. The best thing about them is that they are no-cook recipes and won't even require you to switch on the gas.
For more such tasty recipes and cooking tips, stay tuned to HerZindagi.com