Michelin-Star, Vikas Khanna isn't just another chef. An author, filmmaker, and humanitarian, Vikas Khanna is India's real hero. Amidst paying tribute to all the other unsung heroes of COVID-19, we can't miss mentioning the celebrity chef's name who managed to feed 30 million meals in the last 5 months. The coronavirus lockdown came as a big struggle for so many and it was Vikas Khanna's Feed India campaign who touched the lives of millions across the country by providing them food.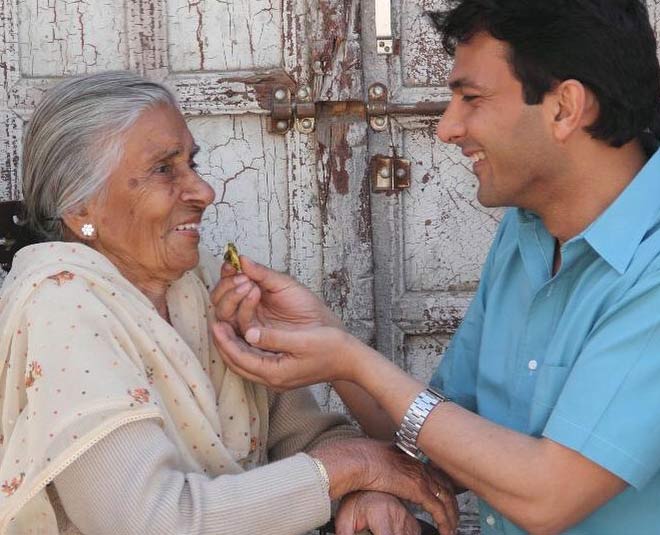 I talked to Masterchef Vikas Khanna and asked him how did he kickstart the campaign and how did he and his team overcome all the challenges that came their way. Chef Vikas Khanna said, "This is the greatest achievement of my entire career. I have never been so proud of anything which I have done before. In the year 2011, when I got the Michelin star, I always thought this was one of the biggest achievements of my life. I am extremely proud of Feed India, a campaign that reflects our national values, our heritage. Also, the power of solidarity. It started with micro issues and challenges and we have risen beyond that because we were all united. We figured out that the only way we can win this battle is by staying positive, together, and having a pool of ideas of how we can reach people in the most efficient and most profound way. I was listening to my heart throughout this campaign which is running for 5 months now. It breaks my heart to get messages from people and we have been able to reach their villages, quarantine centers, food stations, fuel stations, and highways."
The way we have our food has completely changed due to the pandemic. This phase has given us all time to reconsider our food choices and pick healthier food options. I asked Masterchef Vikas Khanna for some quick tips.
Preparing Food With Less Oil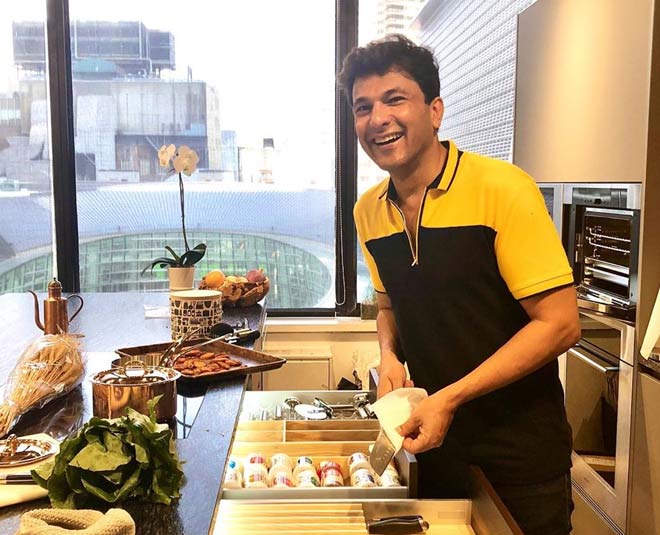 A lot of us feel that doesn't taste as good when prepared in less oil. But is it true? Chef Vikas Khanna shared that it is a big misconception. He shared that when you have food at a restaurant, a lot of the items rely on fat and cream content but when making food at home, one needs to be a little creative. He shared that food preparing options like air frying, steaming and baking don't require much oil.
Quick Tip For Those Who Turned Chefs During The Pandemic
Cooking during the pandemic has given a different kind of peace. Masterchef Vikas Khanna shared, "Keep doing what you do. Continue practicing because cooking is all about trials and that's what everyone is doing and learning right now. Never consider anything as a mistake in the kitchen. You are on the right track if you are making a mistake." He further shared that prepping is very important even if you are doing simple dishes. It helps one to be really efficient. He also shared that one must clean faster when cooking so that you don't feel exhausted after completing the entire process.
Immunity Building Foods/Spices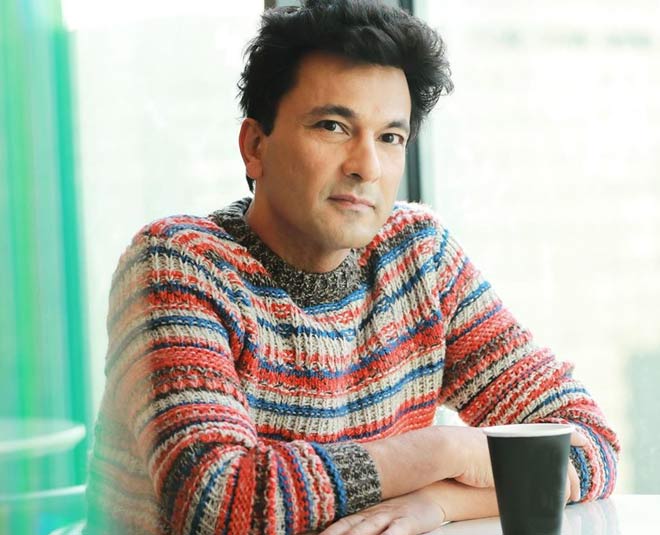 Chef Vikas Khanna shared haldi or turmeric is important. Other than that, he shared that he always keeps mulethi in his closet. Vikas Khanna further shared that he prepares Tulsi Sudha at home, a batch for 2 days.
How To Make Tulsi Sudha?
Michelin Star Chef Vikas Khanna shared that one needs 1 tsp ghee, a little bit of ajwain or carom seeds. Add ghee to a pan and crush ajwain seeds to it. While cooking, make sure you don't burn it or it can taste bitter. Next, add 2 cups of water to it and bring it to boil. Now, add crushed cardamom, black pepper, ginger, star anise, and cinnamon. He next shared that he adds a little bit of Himalayan pink salt to it. To sweeten it, Vikas Khanna shared that one can add molasses, jaggery, or sugar if available. Personally, he uses 2 tsp buckwheat honey to the mix. Next, add lemon juice to it and let it boil. After bringing the mix to a boil, take off the flame and cover to let all the flavours seep. This can be had chilled or you can reheat it before drinking. It is an immunity building drink. One can also add a pinch of fresh turmeric to it.
Coming back to his initiative, Masterchef Vikas Khanna is indeed our real hero! He has one again made us all proud and we can't thank him enough for all the efforts he put in to feed people all across the country. For more celebrity interviews, stay tuned!