India is the land of many believes and cultures. Here, you will find modern architectures and ancient monuments. Almost all of them tell a story that seems nothing less than magical. Bihar is no exception in this case!
The state that gave two important religions to the world, Buddhism and Jainism has many such beauties. You must have heard about Rajgir, especially if you live in northern India. It is one of the most popular tourist spots in Bihar, which is thronged by many throughout the year.
If you are also planning to visit Bihar with your family soon, take note of these five attractions you must definitely go to Rajgir.
Vishwa Shanti Stupa
Situated on the Ratnagiri Hill in Rajgir, it is a magnificent white building with statues of Buddha mounted on it. Sitting on one of the highest peaks in the region, the stupa looks breathtaking surrounded by temple, gardens and much more. It is believed that the Vishwa Shanti Stupa was completed in 1969 by pagodas. However, it was reconstructed in 1993, which helped to make it look like the way it does today.
Rajgir Hot Springs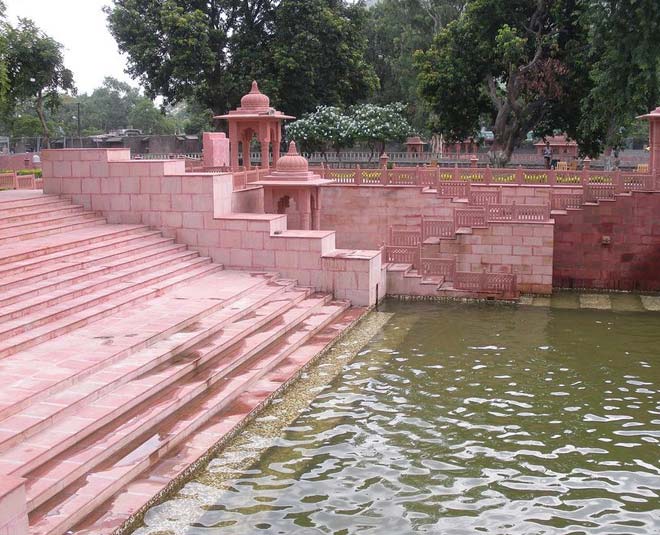 If you plan to visit the stunning city in light winters, there is no way you should not enjoy Rajgir hot springs. While it is popular by the name of Rajgir hot springs, the locals call it Brahmakund. It is said to be a sacred place for Hindus, as it is believed that the water from seven different springs meets here. Not only it is great to relax at the Rajgir hot springs, but it is also believed that the water has healing effects.
Pandu Pokhar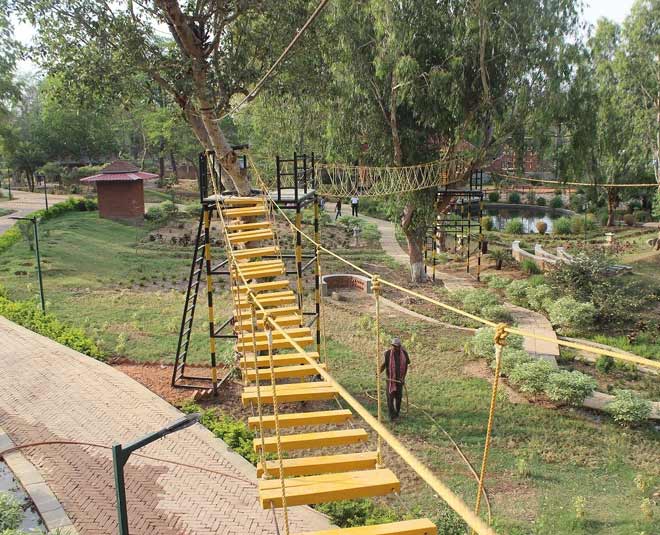 While it is not as ancient as the Vishwa Shanti Stupa, the Pandu Pokhar is no less beautiful. Recently established in the city of Rajgir, Pandu Pokhar is basically an entertainment park, spread in around 22 acres. The newly developed spot is worth visiting to enjoy nature. If you are looking for serenity and tranquillity, the Pandu Pokhar will not disappoint you. At the entertainment park, you can take a walk exploring flora or can play with your kids and have great family time.
Son Bhandar Caves
If you have an interest in history, you will find the stunning Son Bhandar caves very intriguing. The monument dates back to the 3rd or 4th century CE. It is basically two artificial caves located, which is said to belong to the Jains. While the main cave of the Son Bhandar is rectangular in shape, the entrance of the building is trapezoidal. Such architectures were found in the Mughal period, which especially reminds of the structure of the Barabar Caves.
Don't Miss: Most Relaxing Buddhist Tourist Places To Visit In India
Glass Bridge
In order to promote tourism in Bihar (recipe of Bihar's litti cholkha), last year, the government constructed a glass bridge in Rajgir. It lies in between five hills, which was said to open for tourists in 2021. The breath-taking bridge is 85 feet in length and 6 feet in width, which can accommodate around 40 visitors at a time. The bridge was inaugurated by Bihar's Chief Minister Nitish Kumar, who asked officials to complete it by March 2021, according to one of India's leading news agencies.
Don't Miss: Bihar Tourism: 5 Religious Places In The State You Must Visit At Least Once
Do let us know about your experience of visiting Rajgir by commenting on our Facebook page. Stay tuned to HerZindagi for more such stories.
Picture Courtesy: Pinterest