We all are aware of the fact that life is full of uncertainties. They can appear anytime and put us in unfavourable situations. The best way to tackle them is by being spontaneous and informed. For instances, running out of LPG in the middle of the night can put you in a tough situation. Instead of ordering something unhealthy, you can prepare dishes that do not require cooking at all.
Beetroot Raita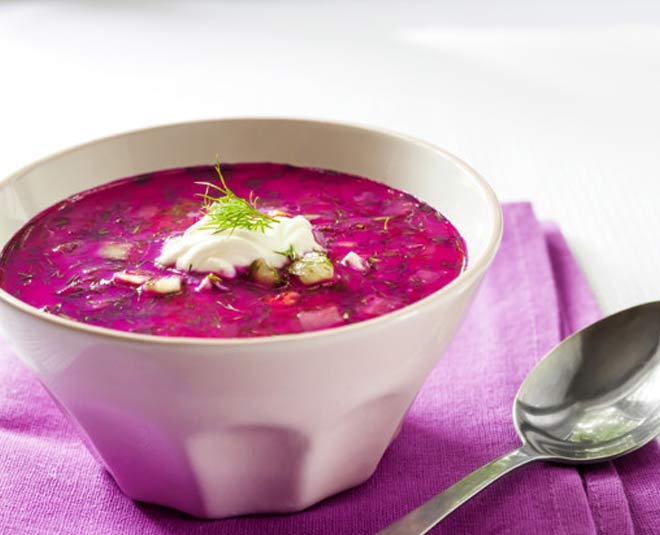 One of the most commonly found foods in our refrigerator is yoghurt and random salad vegetable like a beetroot. Not only they are packed with amazing flavours, but also nutrients to keep you fit and fine.
Ingredients
½ cup shredded beetroot
1 cup of yoghurt
¼ cup of water
½ teaspoon cumin powder, black salt, normal salt, chaat masala
And a pinch of cayenne red chilli powder
Instructions
Take a mixing bowl and whisk the yoghurt until smooth.
Add 2-3 tablespoons water to dissolve the thick consistency.
Add in the shredded beetroot.
Add seasoning and all other spices.
Lastly, check the taste and adjust spices or salt if needed.
Cream Cheese & Cucumber Sandwich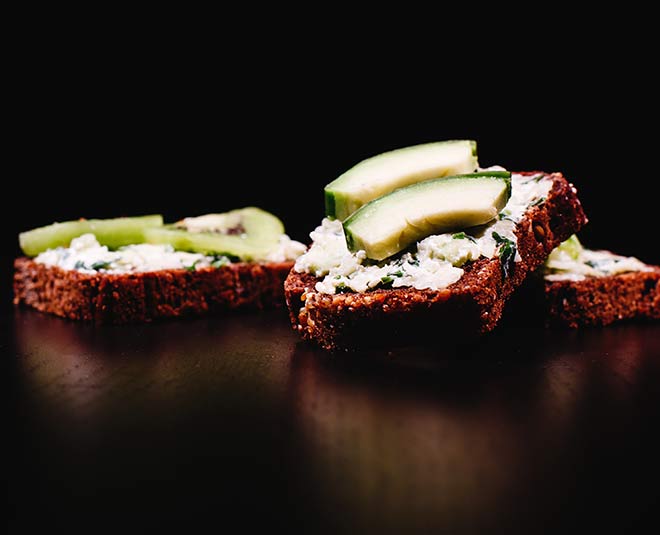 If you want something more filling than just yoghurt, we got you covered! This sandwich recipe needs the most basic things to prepare, without consuming way too much time.
Ingredients
1 medium-sized cucumber
6-8 bread slices
½ teaspoon crushed black pepper
2-3 tablespoons salted butter
Salt to taste
Instructions
Slice the cucumber and the edges from the bread.
Spread salted butter evenly on your bread pieces.
Add cucumber slices.
Sprinkle freshly crushed black pepper and salt.
Cover with the remaining buttered slices and serve with sauce.
Spaghetti With No-Cook Tomato Sauce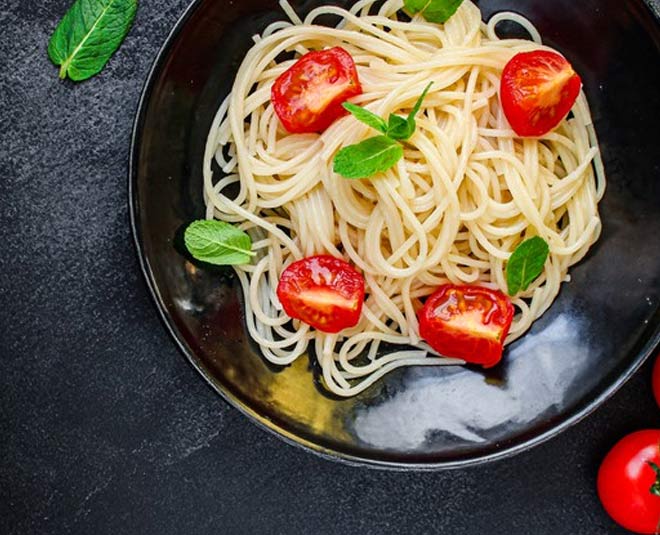 If you have boiled pasta and spaghetti in your fridge, you can make this simple no-cook tomato sauce along, and enjoy this amazing Italian dish.
Ingredients
3-5 tomatoes
1 bowl spaghetti
2 garlic cloves, crushed
1 teaspoon crushed red pepper flakes
¼ cup olive oil
½ teaspoon black pepper
½ cup cheese
Salt to taste
Instructions
Take out spaghetti from the refrigerator and drizzle oil on it.
Add a little bit of salt and give it a good mix. Keep it aside.
Take your grinder, add tomatoes, salt, black pepper, garlic and red pepper in it. Grind it well.
Remove excessive water from the sauce by draining it.
Once the sauce is thick, add it in the spaghetti bowl.
Mix well and lastly, add cheese (health benefits of cheese).
Overnight Oats Recipe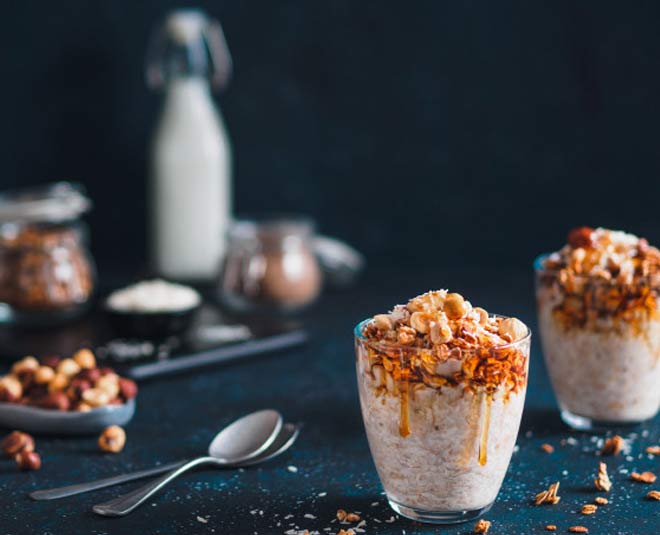 Since you ran out of LPG, you will be needing to fill your stomach the next morning as well. Especially if you are an office-goer, you might have to leave early for work. Here's what you can have in your breakfast.
Ingredients
½ cup of oats
½ cup of almond milk
1 teaspoon honey
1-2 teaspoon chia seeds
Steps
In a glass container with lid, add the oats, milk, and honey (best organic honey in India that has no sugar).
Add chia seeds and stir to combine.
Cover with lid and place in the refrigerator overnight.
In the morning, add your choice of toppings and enjoy.
If you liked this article, do comment on our Facebook page. Stay tuned to HerZindagi to read more such stories.