India is packed with places to provide the divine experience that you have been craving for months amid your office work or household chores. A few among them are located in Gujarat, the land of heritage, wildlife, fun and food.
The state is mostly recognised for its ancient temples and rich handicraft work. But many remarkable locations in the state are just known among the locals. These off-beat spots are breathtaking and will become your favourite destination, once you visit them!
While there are also beaches and waterfalls, today we will be focusing on stunning mountain ranges of Gujarat. All of these points are not very hard to visit if you are looking for a short trip with family or friends.
Mount Abu
Are a mountain lover? Then there is no way you haven't heard about Mount Abu, that is situated near to the capital city of Gujarat, Ahmedabad. The location is already popular among tourists for its scenic backdrops.
It is also known as 'An Ocean in the Desert' with several temples, lakes, rivers, waterfalls and evergreen forests located in the nearby area. Don't worry, other than sightseeing, you can also do adventure sports like trekking, rock climbing, etc here. If this doesn't feel enough, boating, camping and caving are some other interesting options.
Saputara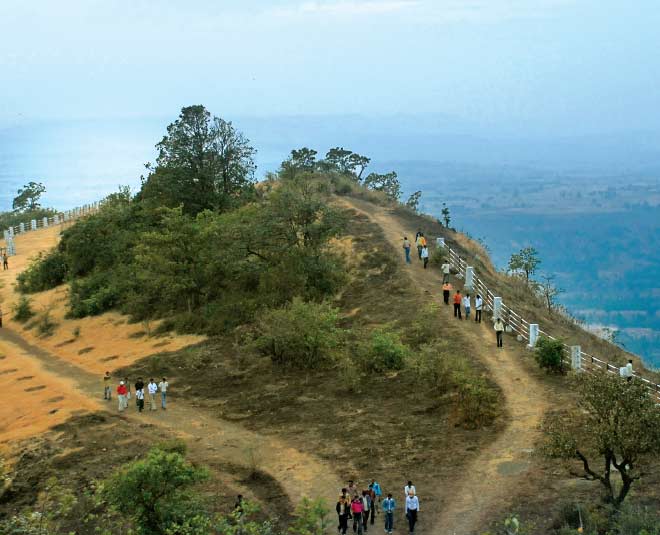 There is no other hill as beautiful as the Saputara in Gujarat. Standing tall at the altitude of 1000 m, you will find this mountain range in Dang District, Sahyadari Hills, Saputara. As soon as you enter the area, you will forget about the city rush amid lush backgrounds and pleasant climate.
If you are someone who got out to not just to enjoy the beauty of nature, but to also to make the most out of the getaway by doing various adventurous activities, the Saputara hill will not disappoint you. Thanks to the Gujarat tourism department, this place not just offers a clean environment, but also services like paragliding, parasailing, zip-lining, zorbing, water rolling, and boating.
Wilson Hills
Named after Mumbai's former Governor of the British era, Lord Wilson, the Wilson hill is slightly less popular, but by no means less beautiful! Perched at an altitude of 750m above the sea level, the mountain range is settled in the Valsad district near Dharampur Tehsil. It is believed that Wilson is the only mountain in the entire country from where you can directly have a glimpse of the Arabian Sea. If you get time after spending moments looking at the gorgeous view, do try nature gazing, and cultural walks.
Gabbar Hill
Gabbar Hill is located between Gujarat and Rajasthan's border (enchanting forts near Jaipur). It is standing tall at an altitude of about 480 meters. While visiting here is easy by bike or a car, you won't regret spending your time on the Gabbar hill. Other than scenic views, it also has an ancient temple with a total of 999 steps to reach.
The most amazing thing about this temple is that the holy lamp here is constantly burning facing Visa Shree Yantra of Nij Mandir of Mata Shri Arasuri Ambica. It is another holy temple that is believed to be constructed by the Suriyavans Emperor Arun Sen, the ruler of Vallabhi in 4th Century A.D.
Don't Miss: #GujaratTourism: Take A Quick Trip To These Mesmerising Coasts
Pavagadh Hill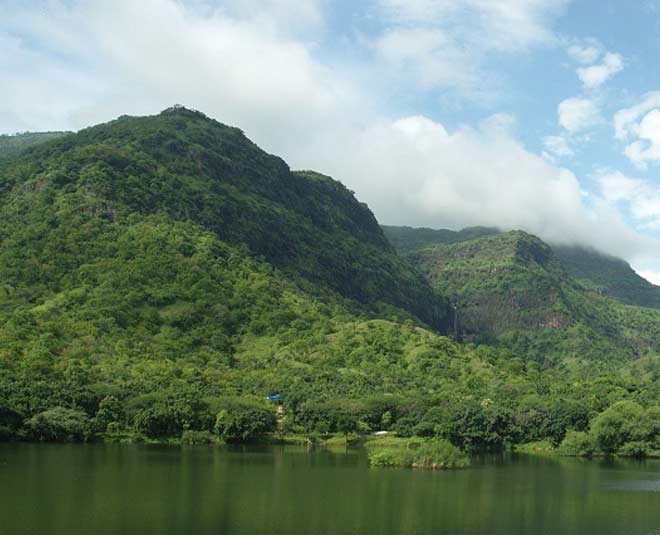 Located at the altitude of 762 m above sea level, Pavagadh hill offers a serenity that you will hardly get anywhere else! It also has a temple of Maa Kali, that is considered oldest in the area, dating somewhere from the 10th-11th centuries.
If you are up for an adventure, then take a refreshing 5 km walk along a jungle footpath to reach the temple (must-visit Lord Krishna temples), situated at the top of the hill. But, if you are with senior family members, there is a cable car to make things easy and fun for you.
Don't Miss: Tips To Keep In Mind For First Solo Female Bike Ride Tour In India
If you liked this article, do comment on our Facebook page. Stay tuned to HerZindagi to read more such stories.