Wherever you go in India, you are likely to find establishments that make gives the regal vibes. There are some cities in specific that have the most enchanting monuments, including Lucknow. Known by many names such as the City of Nawabs, the Golden City of India, Constantinople of the East, and Shiraz-e-Hind.
Located in Uttar Pradesh, the city once was a hub of kings and royalties in India. Hence, it is also the home to many incredible monuments and palaces. If you are planning for a short trip or are about to visit the magical city, don't forget to go to these amazing historical spots in Lucknow.
Bara Imambara, Lucknow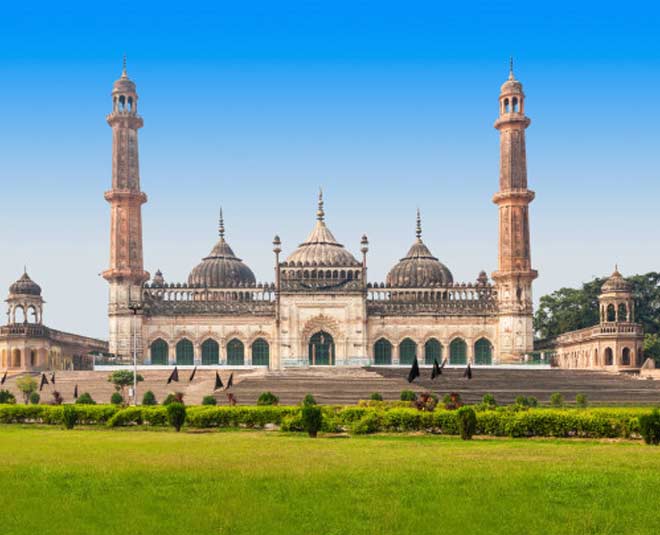 Popular with the name of Bhul Bhulaiya, the Bara Imambara was built by one of the most renowned emperors of his time, Asaf-ud-Daula. The historic monument was built in 1784 and was named Asafi Imambara. The establishment comprises a beautiful mosque, a labyrinth, and a stepwell with running water, which is called the Shahi Baoli). You will be amazed to see the two large gateways that have been regarded as the largest vaulted chamber in the world.
Chota Imambara, Lucknow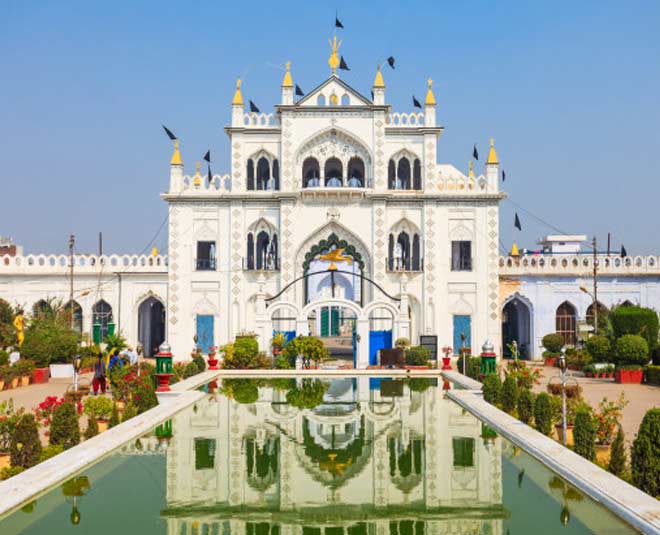 If you are a fan of traditional architectures, there is no way you should miss gazing at the magnificent monument, the Chota Imambara or Imambara Hussainabad Mubarak. It was built is 1838 by Muhammad Ali Shah. He was the third Nawab of Awadh. The architecture was established as a congregation hall for the devotees. However, it was later turned into a mausoleum for the Nawab as well as his mother. Even today, the Chota Imambara has all those amazing Belgium chandeliers that were put initially.
Rumi Darwaza, Lucknow
To experience the authentic charm of royal Awadh, you must spend time looking at the outstanding Rumi Darwaza. Situated between Bara Imambara and Chota Imambara, it was built by Nawab Asaf-ud-Daula back in 1784. The grand door is about 60-feet tall and make and is more or less like a symbol of Lucknow.
Jama Masjid, Lucknow
There are eleven Jama Masjids in India. Among which, one is in the City of Nawabs, Lucknow. The beauty of this monument is bewitching. Once you step inside, you will experience peace and serenity like never before. The spiritual centre (identify most popular temples of Indian states) for Muslim devotees was established in the 19th-century, which still make us fall in love with Mughal architecture. You will be amazed to know that despite Jama Masjid being Mughal architecture, the giant pillars of the monuments feature Hindu and Jain carvings.
Don't Miss: Not Just Taj Mahal, Visit These Forts, Tombs In Agra
Satkhanda, Lucknow
Satkhanda is popular for showing the influences of the Leaning Tower of Pisa. While the watchtower was supposed to be a seven-storey monument, the maker, King Mohammed Ali Shah was only able to complete four floors before his untimely death. It was built in the 1800s and is considered one of the most stunning clock towers (DIY wall clocks) in India.
Don't Miss: Lucknow Special: Tundey Kababi 'Ki' Secret, Recipes, Where To Eat?
Do let us know about your trip to Lucknow by commenting on our Facebook page. Stay tuned to HerZindagi for more such stories.
Picture Courtesy: Pinterest, Freepik