These days, Agra has become a hotspot for those weekend getaways and why not. This pandemic has made many of realise how important it is to get out of the house and travel around even if it is a small place. But never underestimate these places as they have more to them than what meets the eye. Here let's talk about Agra, a city which is well known for the Taj Mahal, across the world. But not many know, not even us Indians, that there are many other places which are forts, tombs and parks that are a must-see. So I have listed 5 places that you must see when in Agra as your Instagram will love it and so will you.
Itmad-ud-Daulah's Tomb
This is a Mughal mausoleum located on the bank of the river Yamuna. The interior and architecture are said to be inspired by that of Taj Mahal's because of the white marble from Rajasthan set in red sandstone. This has also become a reason why it is called "Baby Taj". The tomb was built in 1628 and has delicate, beautiful jali screens made from white marble. It looks magnificent when the tomb is lit up from inside. Don't miss the semi-precious stones that are engraved in the marble interiors. It is located in Moto Bagh and is open from 6 am to 6 pm. The entry fee Rs 20 per person for Indians, and Rs 210 per person for foreigners.
Jodha Bai Ka Rauza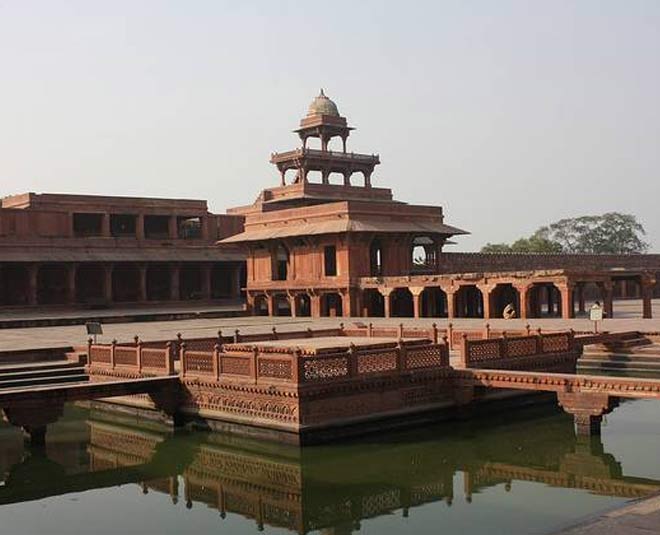 Also known as Jodha's Palace in Agra, it was built by Akbar for queen Jodha. It is a long-standing monument as a symbol of peaceful Hindu-Muslim relations. It is located in Fatehpur Sikri and is the biggest palace made of red sandstone. But what makes it unique is the blend of Gujarati elements in the architectural designs and the gorgeous painted blue ceilings. This place is located in Dadupura. It is open from 7:30 am to 6 pm. The entry fee is Rs 35 per person for Indians, and Rs 550 per person for Foreigners.
Gurudwara Guru Ka Taal
Not many know about this place but is a must visit. The gurdwara is dedicated to Shri Guru Tegh Bahadur Ji, the ninth guru of Sikhs. This is a place where Shri Guru Tegh Bahadur Ji voluntarily surrendered to Aurangzeb. During those days, this place was a reservoir of rainwater used for irrigation purposes. Later, it was made into a gurudwara with red sandstone and marble at some places. It is located on the Chennai - Delhi Highway, Maharishi Puram Colony, and is open all the time.
If it becomes too many forts or you want to give it a gap, here are two things you can do.
Don't Miss: Homestays In Agra Under Rs 1500 Per Night
Dolphin Water Park
This place is a perfect breaker and it happens to be North India's biggest water park. It has a water park, an amusement park and you can even sit and eat at the fast-food plaza. It is located at NH-2, Mathura Road, Lohamandi, Runkata, and is open from 11 am to 6:30 pm. The entry fee here is Rs 450 per person.
Don't Miss: Top 8 Places To Visit In Order To Experience The Mughal Heritage
Bazaars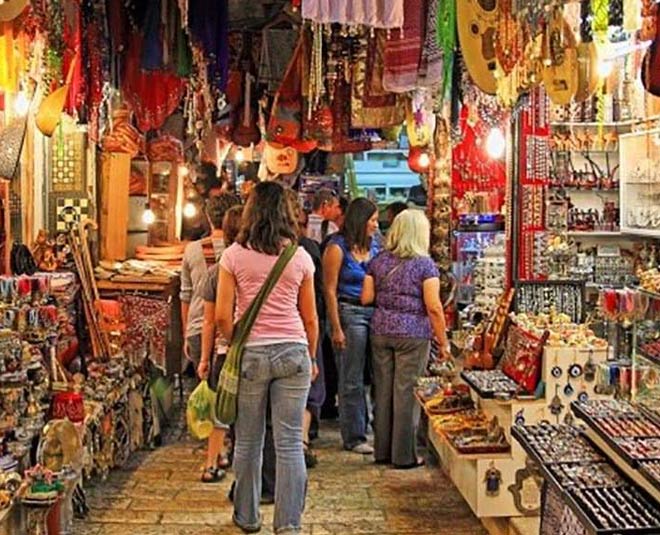 Worry not, you will get to do a lot of shopping here dear shopaholics. You will find souvenirs as well and if you are into jewellery, fabrics, woven products and carpets. You can also shop for leather products, visit Sadar Bazaar and relax at a cafe. Head to Kinari Bazaar, Sadar Bazaar or Subash Bazaar, these are some of the famous places you must visit.
Stay tuned to HerZindagi for more on exploring India and the world.