India is a land full of natural beauties, ancient buildings and some modern architecture. No matter if you want to go for trekking, water sports or even sandboarding, you will find a suitable spot. Here every state has something unique to offer, however, a couple of them have been left behind when it comes to tourism.
While on one hand, seasoned travellers can't get enough of Uttarakhand and Kerela, many states are still waiting to be explored! If you are looking to visit some off-beat places, where you might stay safe from the current pandemic, perhaps these are the states you want to try!
Nagaland
Northeast India is heavenly, but also least visited. Among many states, Nagaland is filled with scenic beauties that one can keep enjoying forever. Besides sightseeing, one can also learn about the diverse indigenous tribes, their culture, art forms, food habits, etc. In other parts of Nagaland, you will find beautiful Churches and Cathedrals. We totally recommend visiting its capital city of Kohima, Ntanki national park and Naga hills.
Manipur
Next to Nagaland is Manipur, equally beautiful but less visited by travel enthusiasts. If you want a break from the city rush, Manipur will bring you peace. This northeastern state has some bewitching landscapes. However, going here is not that easy, you will be needing a Protected Area Permit or an Inner Line Permit. This is for any non-native visitor who wants to enter Manipur. While this can be a small hurdle, but remember lofty mountains, covered in greenery before you drop the plan!
Jharkhand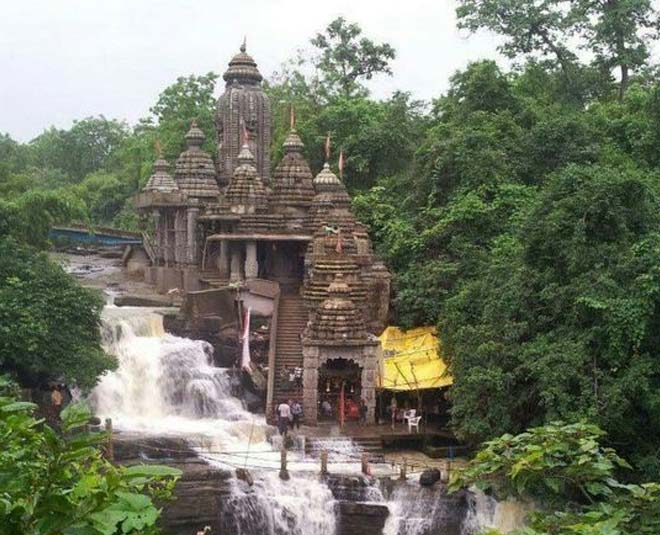 While deciding a vacation, hardly anyone would think about Jharkhand as a destination. But this is because many are not aware of what this state has to offer. You can closely experience the inspiring lifestyle of age-old tribal communities like Santhals, Mundas, Gonds. Other than this, the mountains, exotic wildlife, waterfalls and many adventure or water sports will compel you to fall in love with this state. Last but by no means the least, let's not forget the Vaidyanatha Jyotirlinga temple, also known as Baba Baidyanath Dham which is in Jharkhand. It is one of the twelve Jyotirlingas, located in Deoghar in the Santhal Parganas division of the state.
Tripura
We know Tripura as one of the smallest states of India that share its borders with Bangladesh. Situated in the northeastern part of India, one may find this place heaven on earth! Also home to some indigenous tribes, you will get to know about India's rich culture, unique folk arts that have been passed on to generations. Some of the places that are a must-visit in this state are Ujjayanta Palace, Gedu Mia's Mosque, Neermahal summer palace and Neermahal.
Odisha
While the education system in the state is now witnessing rapid growth, Odisha has always remained one of the most gorgeous states with stunning picturesque views. If one has to experience exotic wildlife and natural landscapes, we think Odisha should definitely be on their list. Not just scenic views, you will also find historical, cultural and religious heritages here. Don't forget to visit the capital city Bhubaneswar, which has many ancient Hindu temples, such as Mukteshvara.
Don't Miss: Align Yourself With The Serenity Of Nature In Kasol, Himachal Pradesh
Haryana
States around Haryana, such as Punjab, Uttarakhand, Himachal Pradesh are thronged by visitors throughout the year. However, this state fails to garner that love and attention. We all have studied about great Indian battles, be it the war of Panipat or battle of Kurukshetra, both the spots are located in Haryana. While these locations have their own cultural relevance, one may also visit cities like Ambala, and Pinjore to experience Haryana's rich culture, tradition and food.
Don't Miss: These 7 Beaches Of The Bay Of Bengal Is A Must Visit
Chhattisgarh
Chhattisgarh is one of the most deserving states in the list for it being full of natural beauties and man-made wonders. You won't just find amazing forests here, but also breath-taking temples like red-brick Lakshmana (Laxman) Temple, Bilai Mata Mandir, Danteshwari Temple, etc. We also suggest trying Nandan Van Zoo & Safari is you visit Chhattisgarh.
If you liked this article, do comment on our Facebook page. Stay tuned to HerZindagi to read more such stories.
Image Courtesy: Freepik, Pinterest