India is the land full of both hill stations and mesmerising beaches. When it comes to coastlines, we are mostly drawn towards the southern part of the country, with Goa being the hub. However, the western part of India is also packed with a few, but breath-taking seashores, such as these seven beaches situated in Bay of Bengal that we think are a must-visit if you like ocean and nature.
Digha Beach
If you ever visit Bengal then this popular beach situated in the East Midnapore is a place you must go for a divine experience. If you like to just look at the sun and sit in the sand you can do that here. And if you happen to be a sports enthusiast, the Digha beach has some of the great water sports to offer.
Chandipur Beach
This beach is popularly known as the 'Hide and Seek' beach. You probably must have heard about it, if you love beaches and oceans. Situated in Orissa, it has earned this name for the unique phenomenon that happens here. During low tide, the beach recedes up to 5 km. and after a while, it comes back to normal. So, if you are looking for something interesting, perhaps this is the place you must pay a visit to!
Chandrabagha Beach
A perfect vacation for many Indians are the places that have some mythological relevance, just like this beautiful, Chandrabagha beach. Situated near the much-acclaimed Konark Sun Temple in Orissa, the beach is also considered holy. However, this place doesn't just garner attention for being a place to worship, but also because it looks heavenly.
Shankarpur Beach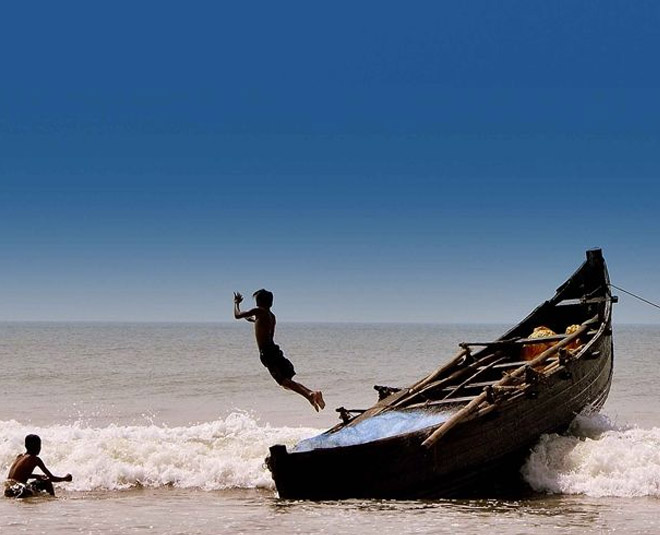 Due to the chaotic lifestyle in metros, most of us wants a getaway that can put our minds to rest and souls at peace. Hearing to tides without any disturbance may sound perfect to many. If you are looking for something same, visit this off-beat location in West Bengal, called the Shankarpur beach. A popular fishing harbour, this coastline is near the Digha beach.
Puri Beach
We all have heard about the famous and much-acclaimed Puri Jagannath Temple. It is thronged by devotees to seek the blessings of Lord Krishna. About 2 KM away from this temple is the magnificent Puri beach, located in the Bay of Bengal. You can very much club this both trips together for a divine experience.
Don't Miss: Beaches In India That Will Leave You Spellbound
Talasari Beach
If you are into clicking pictures and capturing some breath-taking locations, by no means you should miss visiting the Talasari beach. This place feels nothing less than heaven on the earth with its amazing picturesque coastal destinations, located in Odisha. Other than views, fans of delicious seafood must also go here as this beach is Baleshwar, Odisha has the most scrumptious red crabs to offer.
Don't Miss: Beaches In Gujarat: Forget Other Destinations, Take A Quick Trip To These Mesmerising Coasts
Thoothukudi Beach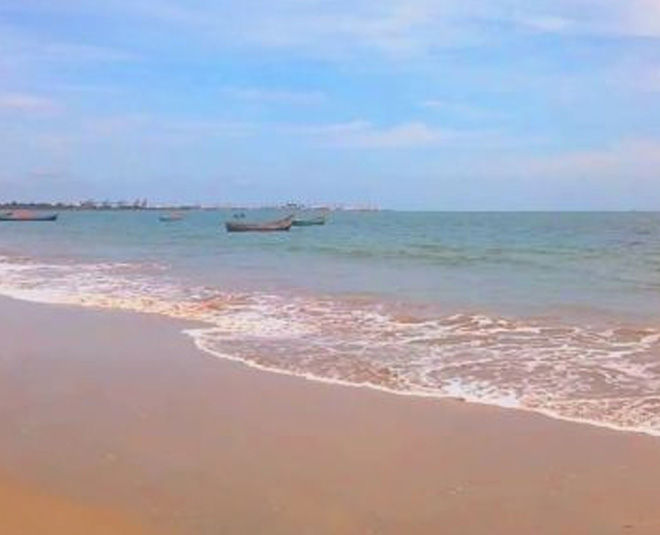 Thoothukudi, or also known as Tuticorin is one of the port cities situated in the Coromandel Coast of Tamil Nadu. Beach lovers' throng this place every now and then and love coming back too as it gives absolutely serene experience. If you are up for a rejuvenating experience, you must not miss this place by any chance. This probably is one of the most magical beaches you will ever visit in India.
If you liked this article, do comment on our Facebook page. Stay tuned to HerZindagi to read more such stories.
Image Courtesy: Pinterest