Holi 2022: Attend These Holi Parties in Your City To Get The Most Out Of Your Holi Thrills
Holi calls for biggest party filled with entertainment and high spirits.
Holi is a day to celebrate to the fullest! So gather together to celebrate the festival of colours, reviving the true spirit of Holi; after all, the time to celebrate this festival a bit more freely has come after a long time.
As the number of Covid cases has decreased and more people have been vaccinated, everyone is looking forward to celebrating Holi in the most exciting way possible. So, to help you in planning your most enjoyable Holi celebration, below is a list of the most exciting Holi parties currently taking place in your city. Learn all about the holi parties in your city to get the most out of your holi thrills.
Poochkari - Holi Pawri For Dogs & Hoomans, Noida
Date: 17 March, 2022
Fee: Rs. 900 for 2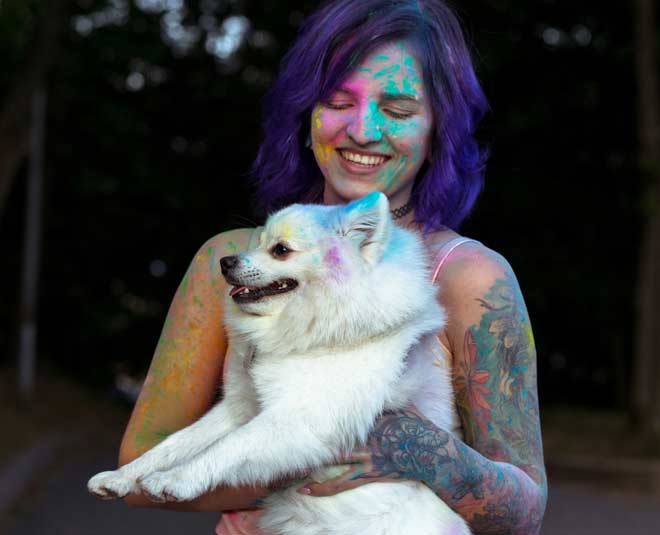 Poochkari is a fun filled special Holi event for humans and their furry friends. It's a special event for many dog lovers or dog parents and their pet dogs to come together to celebrate Holi. The event is organised by Petstreet and they are promising a fun-filled day with all things organic, with musical vibe, magical ambience, Holi-special buffet and a lot more fun things.
This special Holi party will include Eco-Friendly Colours, Dog-Friendly Environment, Musical Vibe, Holi Special Buffet, Rain Dance, Pool Splish-Splash, Thandaai and so much more for your enjoyment!
Venue: Petstreet Resort 48, HPS Farms, Sector 135, Noida, Chak Mangrola, Uttar Pradesh
Greater Noida's City Park
Date: 16 March, 2022
Fee: Free entry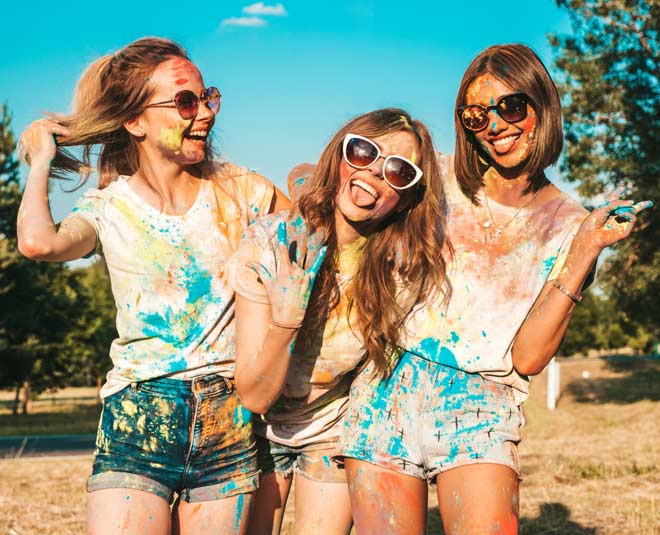 The Greater Noida Industrial Development Authority (GNIDA) is hosting a two-hour extravaganza to celebrate the festival of Holi. This will be Greater Noida's single biggest event after Covid-19, and it will be a community event.
According to media sources, "the event will be held from 5 pm to 7 pm at the City Park, also known as the Mihir Bhoj Park in Greater Noida, and there will be free entry," according to a statement from the GNIDA.
The event is completely free to attend, and it will include a variety of cultural programmes to complement the Holi celebrations.
The event will include performances by renowned Braj folk singer Dr Seema Morwal, as well as glimpses of Mathura's Charkula and Gagri dance recitals. The celebration will be held in the style of 'Braj Holi,' and will be celebrated with flowers.
Venue: City Park, Alpha-II Commercial Belt, Greater Noida, Uttar Pradesh
Rang De Holi 2022, Kolkata
Date: 19 March, 2022
Fee: Rs. 1200 for 1
'Rang De Holi' is a full-fledged event which offers a whole experience. Enjoy the thrill of experiencing the wonder of colours in the most enjoyable way possible. You will be served a special Holi buffet at this event that will delight you. In addition, enjoy a magical evening full of music, punjabi dhol, dance show, rain dance, fashion show, and much more all in one day! Join in the celebration to have a fun-filled day and to experience the beauty of colours.
Venue: City Square Ground (Near Central, New Town), Kolkata
Don't Miss: From 'Phoolon Wali Holi' In Vrindavan To 'Shigmotsav Holi Celebration' In Goa, 6 Places To Celebrate Holi In A Special Way
Holi Spirit 2022, Noida
Date: 19 March, 2022
Fee: Rs. 499 for 1
Get a taste of the wild Holi Festival 2022 celebration in your city, Noida. Get crazy and enjoy the joy, laughter, fun, colours, and togetherness. Join us for an evening of fantastic music, drinks, snacks, and food. Get to watch belly dance, live DJ, and dhol all day, a swimming pool, and rain dance, as well as veg/non-veg munchies, thandai, drinks, and mocktails, organic colours, a photo booth for fun memories, and expert photographers to take great photos.
Venue: The Khadar Valley Sports, Noida

Don't miss- Holi 2022: Wish Your Loved Ones A Very Happy Holi With These Messages & Quotes
Holi Festival Tour 2022: Splash Of Colors, Mumbai
Date: 18 March, 2022
Fee: Rs 500 for 1 (Early Bird)
This year, celebrate Holi in a traditional way in the Grand Mumbai style with Grand Mumbai. They are hosting a full-fledged Holi celebration for you. Here you will get the opportunity to observe Mumbai's unique Holi celebration style in the best way.
There will be 8 DJ celebrity, dhol dhamaka, rain dance, beverage counter, organic gulal, colour jet blower gun to make your celebration great.
Venue: Country Club prathamesh complex Veeradesai Road Opp Kia park building, Andheri West, Mumbai, Maharashtra
Phoolon Ki Holi 2022 Featuring Dj Jasmeet, Bengaluru
Date: 18 March, 2022
Fees: Free entry
Phoolon Ki Holi event in Bengaluru is promising to take things to the next level with the city's most stunning Holi celebration. This one-of-a-kind Holi Party features lavish décor, tonnes of wonderful Bollywood music, and much more. So get into the holiday spirit and join in the fun. The event will also include a live performance by one of India's finest Dj's.
Venue: Gawky Goose, Bengaluru
This Holi, Bengaluru's Phoolon Ki Holi event promises to take things to the next level with the city's most stunning Holi celebration. This one-of-a-kind Holi Party features lavish décor, tonnes of wonderful Bollywood music, and much more. So get into the holiday spirit and join in the fun.
Be a part of these celebrations and share your experiences with us by commenting on our Facebook or Instagram pages.
For more such stories, stay tuned to HerZindagi!