Holi 2022: Wish Your Loved Ones A Very Happy Holi With These Messages & Quotes
The festival of colours is meant to spread love and make strong bonds.
The festival of colours is just around the corner and one of the most important things to do on this day is to wish your friends and family as it is the festival to spread love. So, spread love and happiness among your peers and family by wishing them Holi with these Whatsapp & Facebook messages, wishes quotes and greetings.
"May this festival of colours fill colours in your life. To every shade of you, I wish happy and colourful Holi!"
"The best part of the year has arrived. It's holi time, let me colour you with all the beautiful colours and make sure you enjoy it to the best, happy holi!"
"Holi is the festival of love and togetherness. Enjoy the day to the fullest. Wishing you a happy Holi."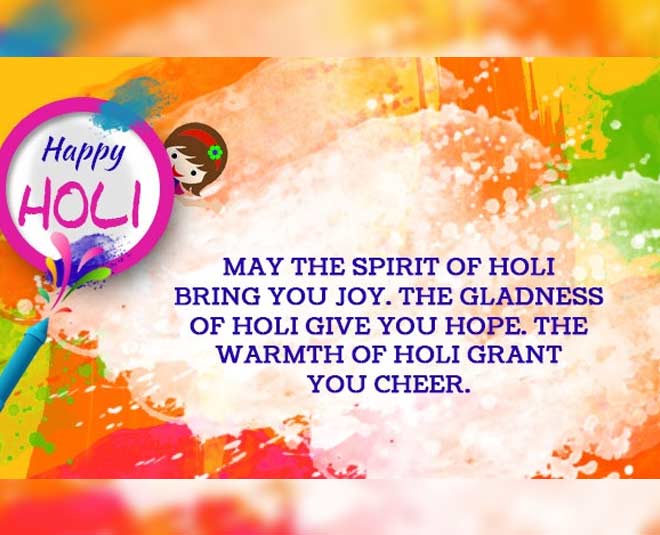 "May the day be bright and sunny so that we may be able to play our holi with peace and joy. Happy Holi!"
"May you paint the lives of your loved ones with the colours of joy and happiness. Wishing a very happy Holi to you and your family."
"Loads of fun, gujiyas, water balloons, colours and bhang are what make Holi so special. Happy Holi and enjoy the day."
"Let us forget all our little squabbles and play Holi together. After all, isn't Holi all about togetherness? Happy Holi!"
"On the day of Holi, don't just enjoy colours, but make it more colourful by adding colours in others' lives."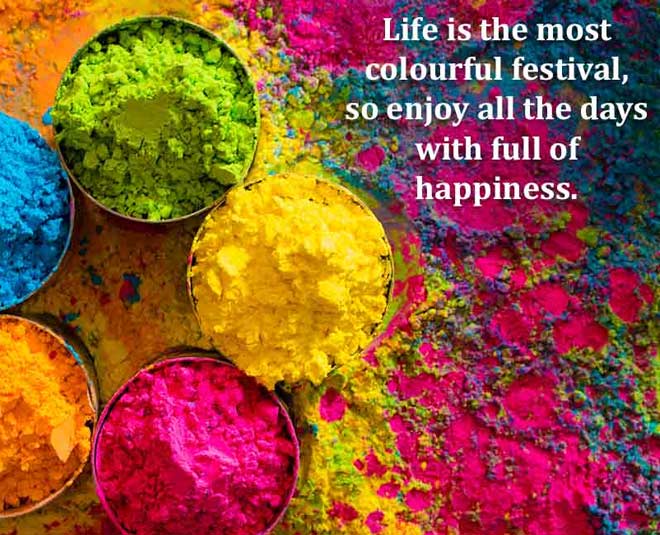 "Burn your stress and pain in the fire of Holi and take the colours of Holi to make your life blissful."
"Oh thank god the day is not Sunday. Happy holi everyone, have a safe and colourful holi with your family. Best wishes!"
"Don't get too much into colours that you forget to come to the office the next day. Happy Holi guys, wish you the best!"
"Here comes Holi and it's time to develop love and understanding for each other. Solve all relationship troubles and be at peace. Happy Holi"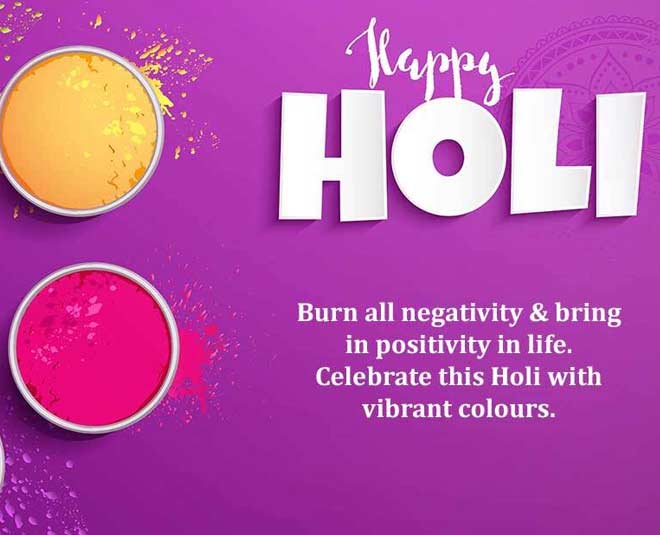 Don't Miss:Holi 2022: Know About The Shubh Muhurat, Auspicious Date & Time And The Significance Of The Day
"Blue, green, red, orange, the colours of Holi. Success, prosperity, happiness and harmony, the shades of existence. Have a perfect balance of it in life."
"Blue is to add a hue of happiness in your life, adding red for warmth & rest, green for prosperity and Orange for energy. Happy Holi."
"Enjoy Holi like your childhood days, water balloons in hand, gujiyas in mouth and colour on face. Have a rewarding Holi."
"This year I would not be present to splash colour on you, but wishing Happy Holi, may god give you all fortune."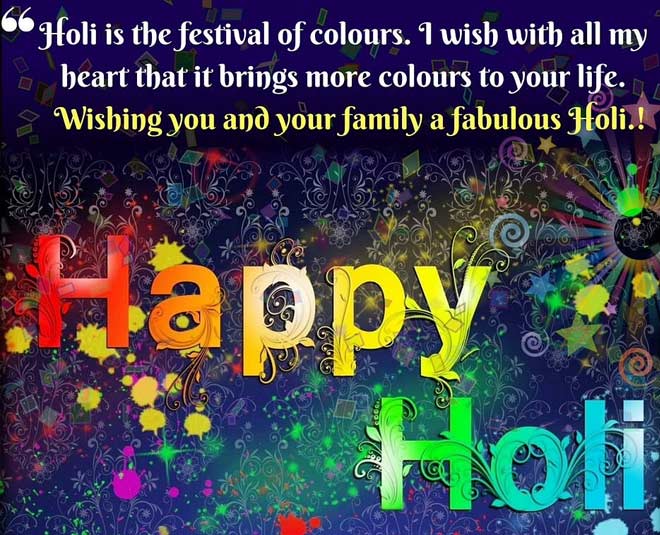 Don't Miss:From 'Phoolon Wali Holi' In Vrindavan To 'Shigmotsav Holi Celebration' In Goa, 6 Places To Celebrate Holi In A Special Way
"Enjoy the festival of Holi with yummy treats and all the colours. Have a fun-filled and enthusiastic day."
"Holi is the celebration of winning over lies. I wish to god to protect you from stress and harm and make life lovable and calm."
"Let the colour of Holi paint the canvas of your life to make it energetic and full of delight."
"Add more colour to your plate to make this year's Holi even more special and wonderful than last year's."
For more such stories, stay tuned to HerZindagi!