Most of us are frustrated souls amid the pandemic coronavirus. We have been homebound which was a necessary action. Work from home too has taken a toll on many who spend their whole day in front of a system. Well not anymore, as there is now a little respite. Goa Tourism Minister Manohar Ajgaonkar has announced that the state is now open to tourists, but, with a few rules which are mandatory to follow.
Goa opened its arms to tourists on July 2 with 250 hotels getting permission to resume operations. The state was shut down for tourists due to the pandemic lockdown which was imposed in India in March. It was a decision taken during a state cabinet meeting.
The hotels that have been granted permission have to follow the standard operating procedures (SOPs) given by the state government.
Don't Miss: If You Plan On Visiting Greece Then These Off-Beat Places Are A Must Visit
"We have decided to allow domestic travellers to enter Goa from July 2 onwards provided they comply with certain norms," said the minister.
Rules To Be Followed By The Tourists
Firstly the travellers have to pre-book their stay. Like many of us would earlier just reach and ask for accommodation, that isn't possible this time.
You can book and stay only at the places which have been given the tourism department's approval. If the place you are planning to stay at does not have a grant, it will not be able to entertain guests or take online bookings.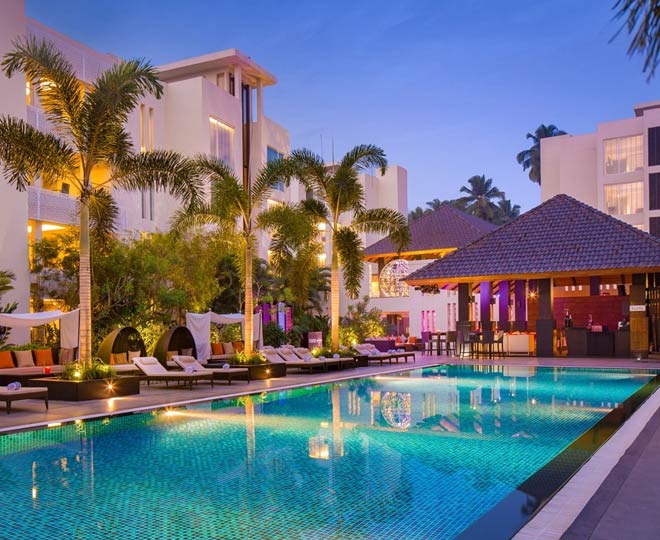 Most importantly, the tourists have to have their COVID-19 negative certificates to enter the state with them or else they will be tested at the border and will have to undergo quarantine at a state-run facility till their results come out. If by chance the individual tests positive, he or she will have to go back to their respective states or stay in Goa until the treatment is done.
Don't Miss: Miss Travelling? Satiate The Traveller In You With This Guide
Ajgaonkar also said: "If the tourist is staying with friends or relatives, there should be documentation."
"We are not forcing anyone to come. We are only creating facilities for them. We do not want to play with anyone's life. At the same time, we need to boost revenue and the economy. Economically we are in bad shape," said Ajgaonkar when he was asked if the reopening will in fact add to the spread of the virus with rising cases of Covid-19 across many states.
For more information on tourism, stay tuned to HerZindagi.