Travelling is something that we all wish to take up every once in a while. And we think there is no other place better than Andaman and Nicobar Islands for you to visit. These island groups are one of the most popular tourist destinations for Indians. Not only are they perfect for those who love ro chill and relax while sipping on a cup of coffee and soaking in the beauty of nature, but these exotic islands offer a plethora of opportunities to those who love exploring new things, doing adventure sports and other fun activities, etc.
However, if you are still not convinced about this dream destination then check out these amazing and exciting activities you can enjoy during your visit to Andaman and Nicobar.
Scuba Diving
If you ever visit an island, the first thing that comes to a traveller's mind is exotic beaches, nature and the big blue ocean. But Andaman and Nicobar can offer a lot more than just that. The big blue ocean that surrounds the Andaman and Nicobar islands is home to magnificent aquatic creatures and ocean botanical life.
Scuba diving in the depths of these waters can help you get a glimpse of just that. Scuba diving at Andaman and Nicobar islands is not just fun but it can give you an experience that you'll never forget in your lifetime. A lot of different companies offer packages and take you out for Scuba diving, you must research well in time and choose the best option for yourself. It should be a must to do activity on every traveller's list visiting the Andaman and Nicobar islands.
Visit The Barren Island Plateau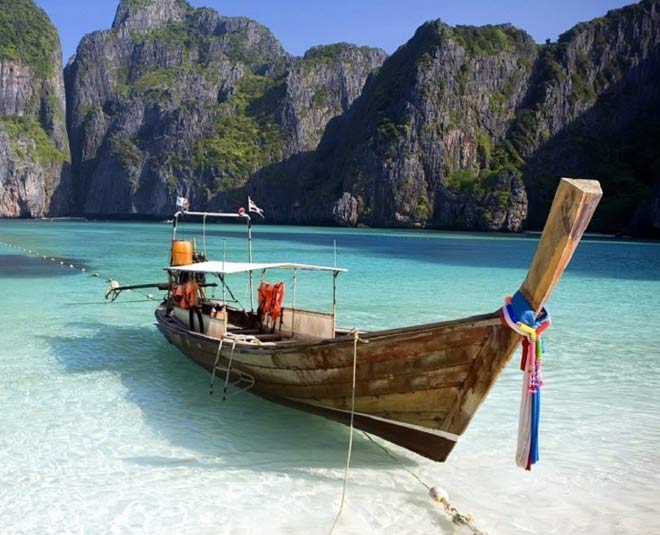 We have only read about volcanoes in books, right? But here's a golden chance for you to check out an active volcano that is located in Barren Islands In Andaman and Nicobar. As a matter of fact, this remains South Asia's only active volcano and it was a few years back that an eruption took place in this place. But if being on a dangerous ride is not your cup of tea, then you might not like this but realising the point that seeing an active volcano is not something common, and if you do happen to see one, you might be able to explain the exclusive experience to your family and friends.
Visit The Limestone Caves On Baratang Island
Andaman and Nicobar islands are collectively comprised of about 300 small and big islands in the middle of the Bay of Bengal. One of these is a small island, known as baratang island, about 150 kilometres from the capital city of Port Blair which is home to the mysterious and famous limestone caves. Explorers from around the world visit these caves to witness the gigantic limestones crafted out of the sedimentary rocks.
There's a huge portion of these caves that is still unexplored and untouched by human feet. You must visit the place if you are adventurous and would love to get that adrenaline rushing down your spine once you walk down the dark and narrow caves. Do not attempt if you are claustrophobic.
Check Out The Saddle Peak National Park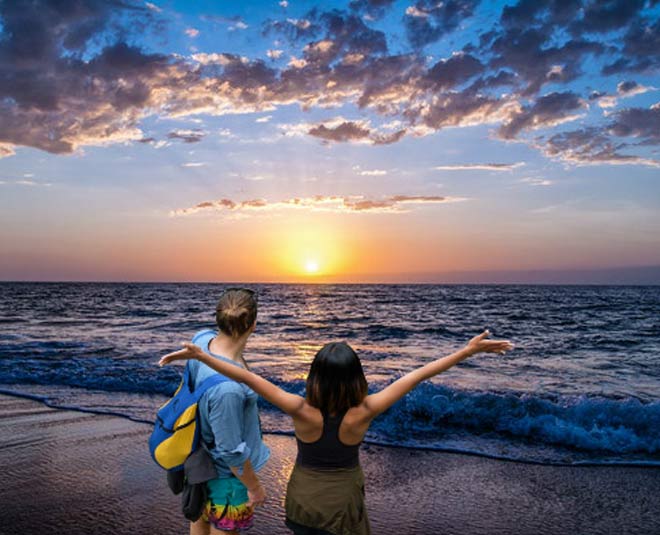 The Saddle Peak is the highest point in the Andaman and Nicobar islands(fun facts about Andaman and Nicobar Islands). And a national park that is located here is known for being home to varied flora and fauna. You can explore the thrilling and adventure trails of this wonderful national park, go birding and also get a chance to experience the Andaman exclusive species of birds including Andaman Hill Myna, Andaman Imperial Pegion, and many more. So, grab your binoculars and have fun embarking on a one day trip to the Saddle Peak National Park.
Don't miss: Travel To The Following Indian States Without An RT-PCR Test
Go Sea-Walking, Para-Sailing Or Board A Sea Plane
There are a lot of fun activities to do in Andaman and Nicobar and sea walking is the one activity that one should not miss out on. It is very famous and is fondly attempted by adventure lovers in the North-bay island's elephant beach. Get a chance to unfold the undersea submerged world in front of your eyes while you attempt this one yourself, and witness the mesmerizing oceanic presence with splendid fauna, corals reefs and a wide range of marine life. You may also go parasailing or take a ride on the seaplane to get an ariel glimpse and spectacular views of the islands.
Don't miss: Travelling This Monsoon Season? Don't Forget To Pack These Essentials
So, do make sure to try these activities when in Andaman and Nicobar. If you liked reading this article then stay tuned to Her Zindagi for more.