Kashmir's Dal Lake boasts the world's only floating post office and now Manipur's Lokatak Lake has India's first floating elementary school. India sure has many firsts but this one is even more special as the school is for all those who had to drop out of their school or for those adults who could not gain access to education. The school was inaugurated at Langolsabi Leikai of Manipur's Champu Khangpok village. Scroll down to know more about this amazing school.
This floating school is 50 kms from the capital of Manipur, Imphal. When the floating islands on the lake were evacuated, many students became homeless and had to drop out of their schools. In order to give them access to education, the All Loktak Lake Fisherman's Union teamed up with NGO – People Resources Development Association (PRDA), to open this unique floating school.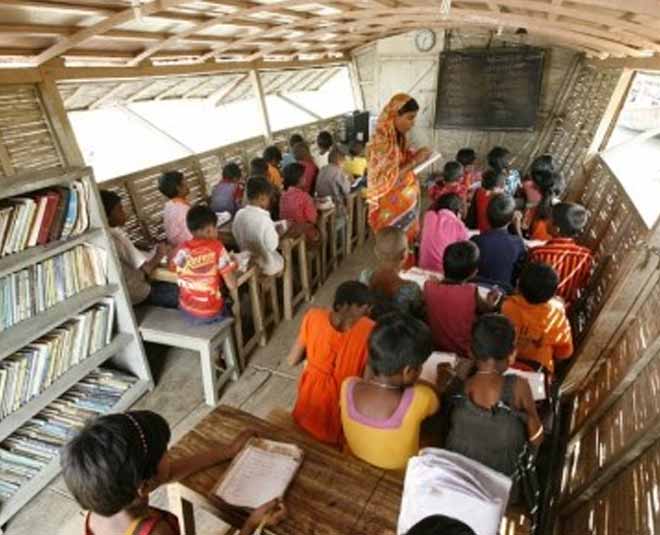 The education provided is free of cost thanks to the funding of Action Aid India, which is under a project called 'Empowering vulnerable local communities for sustainable development'.
Don't Miss: See Pics: Taj Falaknuma Palace Interiors: One Of World's Most Expensive 7 Star Hotel, Checkout The Charges
This cool school is located on a lake which is important for food supply, irrigation and drinking water. These waters provide a livelihood to many fishermen, churning out 1,500 tons of fish every year. There are many species of aquatic plants in the lake which could be around 200.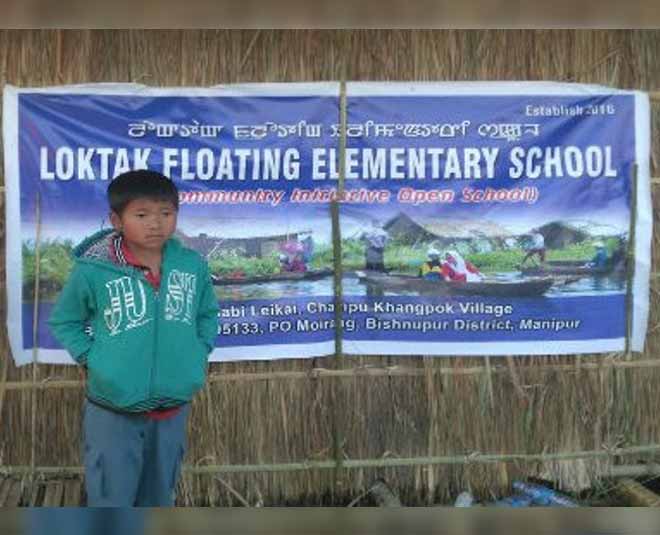 There is another cool feature of this lake and that is the only floating national park in the world. The Keibul Lamjao National Park, Manipur supports a wild population of Manipur's brow-antlered sangai, which is also known as the dancing deer.
Don't Miss: Manipur: Switzerland Of India, Know About Some Special Things
The school is quite close to this National Park. The habitat of this park has floating meadows and an elevated strip of hard ground which draws a line between the park, dividing it into northern and southern zones. For effective in-situ conservation of the antler Sangai, the Forest Department of Manipur and the Wildlife Institute of India have developed a plan that can help in reintroducing the animal in the adjoining area which has a similar habitat.
Whenever you plan on making a trip to Manipur, you must check out this village and the National Park and be proud of it as both are among the first ones of their kind.
Stay tuned to HerZindagi for more such amazing travel news.
Did you like this article ?