We all surely love food but we are die-hard fans of street food. Every tourist place has some special street foods that attract everyone. And Puducherry, "The Paris Of South" also has some of the most delicious street food items that you have ever tasted. Read on to know all about it.
Mutton Rolls On Mission Street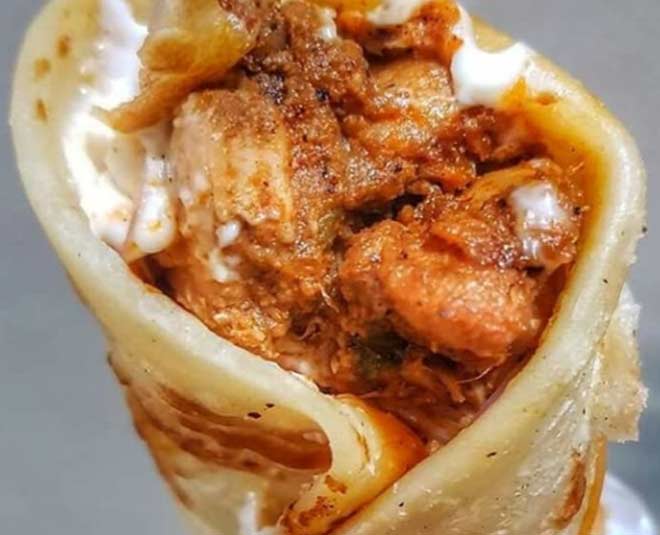 You can have some tasty rolls at many places in the city but this place has something special to offer. This place is surely a heaven for meat lovers. Mutton is cooked in several special spices and then rolled in hot paratha to be served for the customers.
You will find a street side vendor on mission road selling these rolls. Although there is a lot on the menu but the maximum orders are for mutton rolls. If you are in the city, then go for this mutton roll and your taste buds will surely be satisfied. For extra flavours try the mutton roll with egg.
Crab Masala Fry On Rangapillai Road
Puducherry is known for its delicious seafood and it is surely something that you shouldn't miss while you are in the city. Crab masala fry is one such delight for you waiting in the city. A little cart opposite Nilgiris on Rangapillai road serves the most exceptional crab dish.
At this little cart, you can get cheap and delicious meals. There is a lot on the menu including fish fry, prawn masala and many more but crab fry seems to be the hero.
Khowsuey On Mission Street
Khwsuey is a popular Burmese dish that is basically a coconut based curry served with noodles or rice. Further, it is garnished with everything possible from crispy noodles to fresh herbs. It can be both vegetarian or non-vegetarian.
A small street kiosk opposite Café Xtasi on mission street serves this absolutely delightful dish. This little kiosk has been serving this dish for a few years and has become extremely popular so try to reach it early or else you'll miss out on the dish.
Don't Miss: Expert Shares 5 Old And Lost Recipes Of India That We Should Bring Back
Mushroom Bondas on Mission Street
Once again we are on Mission Street because it has so much to offer. Head to this place for a special twist to your usual bondas (Mysore bonda recipe) with a mushroom filling. This hot snack with some chutney is perfect to uplift your mood at any moment.
Don't Miss: Here Are 10 Healthy And Hot Beverages To Try This Monsoon
Parotas At Hotel Rolex
Tawa parotas are famous all over Puducherry (places you must eat at Puducherry) and you can find it in any corner of the city. However, if you want to try the tastiest ones then you should have them at a tiny shop opposite Ratna Cinema by the name of Hotel Rolex.
Served along with delicacies including boti fry, pepper chicken fry, bheja masala and many more. Also, you should definitely try the keema parota for a burst of flavours in your mouth. This joint is operating past 12 am, therefore is perfect for a midnight adventure.
If you ever plan to visit Puducherry, then you should definitely try all these street food items to rejoice your taste buds. For more such stories, stay tuned to HerZindagi!