Nobody is certain what life is going to throw at us the very next moment, where it will take us, or what's going to unfold in the future. If life gets monotonous and you need a break, head to the hills or meadow of blooming flowers. It's time to fulfill that desire to wander and explore the unexplored places. These forgotten gems of nature are going to make you forget everything else. India is home to a large number of captivating and magical flower valleys which are often overlooked or lesser-known by tourists.
Let's behold some of these untouched valleys of India.
Yumthang Valley, Sikkim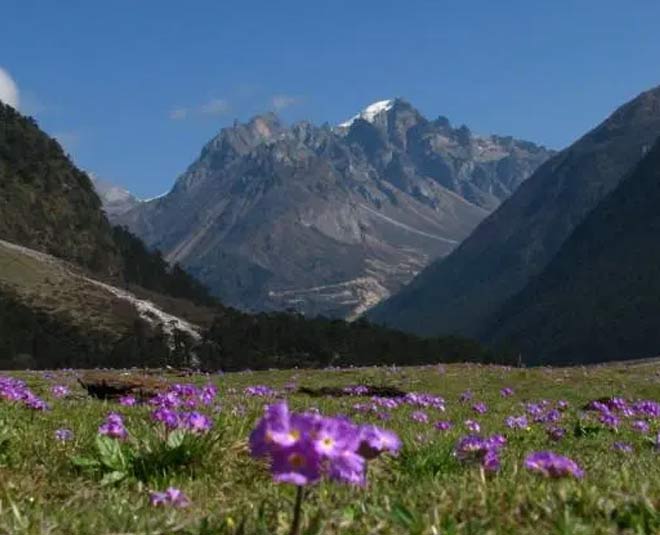 image courtesy; 1000lonelyplanets
Located in North Sikkim Yumthang Valley also known as 'Sikkim Valley of Flowers Sanctuary' is situated at an elevation of 11,693 ft. above sea level. This spectacular valley has over twenty-four species of rhododendron flowers and during the spring, the area blooms with them. For adventure enthusiasts, Yumthang gets way more beautiful in winters with snowcapped Himalayan Mountains popular for skiing. The three rivers meeting at Zero point fascinates the travelers, and the place also offers a peek into China as it's situated near the China border.
Chamba valley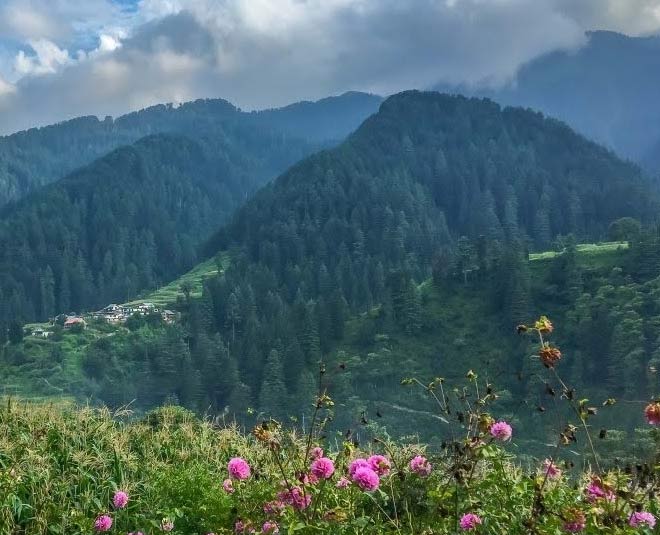 image courtesy: holidaymoodsadventure.com
Situated on the banks of the Ravi River, Chamba is a town in the Chamba district of Himachal Pradesh. Historically, this valley was considered a rich princely state located on the banks of the Ravi River. The overall view of this valley is charismatic and majestic covered with large lands of flowers and magnificent snowcapped mountains.
Chamba is separated from the Kangra valley by the Dhauladhar range and bordered by Jammu Kashmir; this scenic valley is well connected by road to the rest of the states. Chamba valley is a complete piece of paradise and a great option for trekkers and temple admirers. For an adventure enthusiast, the valley also offers a wildlife sanctuary of the Gamgul sibeshi wildlife reserve making it a perfect package for hiking, bird watching, and fishing.
Don't Miss: Best 12 Places To Go To In April In India
Ketti Valley
image courtesy: travel triangle
Ketti is a small town settled in a large valley of a similar name. This stunning valley in Tamil Nadu is the second largest ravine in the world surrounded by Nilgiri hills. To experience some of the most beautiful tea gardens and amazing waterfalls opt for a toy train ride and enjoy the beauty.
Don't Miss: Unique, Off Beat Summer Vacation Destinations You Must Checkout
Tulip Garden, Kashmir
image courtesy: whatshot
Known for its breathtaking scenic landscape and magnificent view, Kashmir valley is a must-visit place. Known for its flora and fauna, the valley is also popular for its much renowned Dal Lake in Srinagar. Indira Gandhi Memorial Tulip Garden is one of the most popular flower valleys in Kashmir. It is located at the foothills of Zabarwan Range that offers a spectacular view of Dal Lake.
Don't Miss: 10 Things To Indulge In Kasauli
Kullu Valley
image courtesy: thrillophilia
A broad and beautiful valley in Himachal Pradesh, Kullu is famous for its splendid mountains and apple orchards. This majestic valley is covered with deodar and pine forest and the roaring rivers add to the overall beauty of the valley.
Tell us which one of these flower valleys you would like to visit. Stay tuned to Herzindagi for More.