Summer is here in full swing. With the pandemic putting our travel plans on pause last year, everyone has a bag packed and ready to explore the next best and safest travel destination this year. With the lockdown last year, most of the regular vacationers used up the time to explore the unexplored and unidentified hidden gems closest to the cities they are living in or looking up some unique and safe adventures that they can take up. You not only get the chance to explore these picturesque spots but also experience them on electric bikes that help you reduce your carbon footprint, even while on vacation.
So here are some amazing ideas by Sandeep Mukherjee, Co-Founder and COO, BLive, that can be explored through curated e-bike tours in the following places:
Goa's Offbeat Islands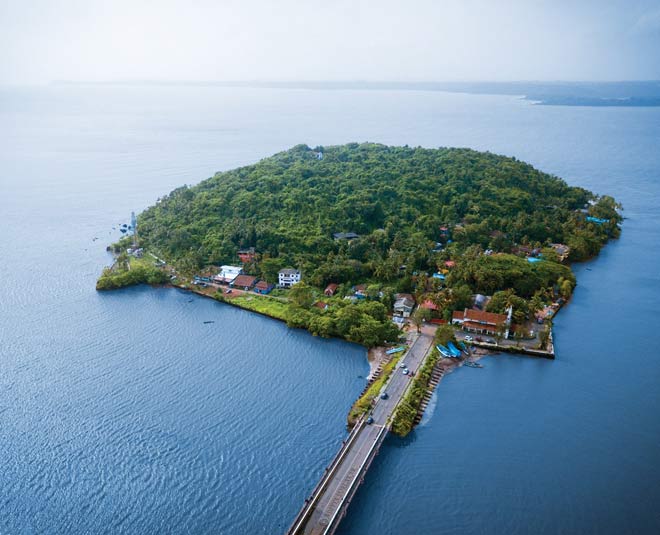 Would you believe that Goa still holds some secret places that you will love exploring? Discover an unseen island escape that is away from the crowds and lined with the unexplored colonial charm of its beautiful houses and churches. Across the Mandovi river at Diwar Island, lies an unexplored and beautiful island haven in Goa. Here you will discover an entirely different side of the city as you ride through the local fishing villages, fields, and mangroves.
This place is packed with hidden travel gems, like a Baroque-style church, a mystical temple site that is over 1000 years old, and a converted Indo-Portuguese heritage home. You can enjoy the lovely view on e-Bike tours available in Goa.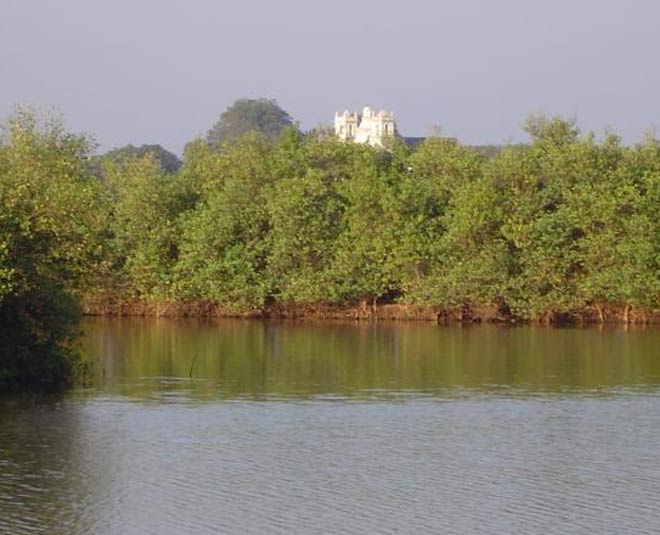 St Estevam or Ilha Verde is known to be one of the prosperous Islands of Goa. Among locals, it's called the isle of vegetables because of the long, seven-ridged, light green ladyfingers that are grown here. The Island is famously known for its historical heritage with stories of the Marathas and Portuguese. A walk through this island will leave you amazed by what it has to offer. You may even spot some migratory birds on a visit here! The pleasant weather, warm and friendly locals and scenic beauty makes it a top-place place to check out if you are in Goa.
Heritage Dairy Temple In Ooty
After spending months indoors with the same view, you're going to enjoy this refreshing summer getaway in the Nilgiris mountains in Ooty. You can explore the best the mountains have to offer on e-Bike Tours and take a trip through the scenic spots to visit a lesser-known ancient dairy temple belonging to the Toda tribe.
Interestingly, the priests of this temple were considered too sacred that they could not be touched by ordinary people. The religious rules were so strict that common people could enter these temples just once a year! This trip combines the lovely weather and scenery of the great outdoors with rich historical experience and is sure to enrich your travels.
Nature Trail In Coorg
Image courtesy: Kodagu.nic.in
Coorg has the usual destinations like Raja's Seat, Fort, and Gardens but the best escape from the crowd is into nature. Coorg has amazing trails on which you can take on the solitude of nature. From mountain waterfalls to coffee plantations and even some mountain wildlife, this trail is perfect for letting out the frustration of being indoors. You can take up an e-bike tour that will take you to the hidden gems of Galibeedu Surprise Point and Chappanda kere, which have the best views of the valley, without tiring you out!
Don't Miss: Best 12 Places To Go To In April In India
While you plan your amazing escape, don't forget the pandemic is still on and the best way to protect yourself and others around you is to carry and wear a mask and sanitize always. Do check the regular travel updates to know more about safety regulations and guidelines in the state you plan to travel to and be well prepared to have a safe and enjoyable trip.
Discover The Culture Of Jaipur At Night
The Pink City is famous worldwide for its architecture, culture, and heritage and it remains a land connected to its regal past. Jaipur combines the charm of old age history with the convenience of a metropolitan city. It stands out against the backdrop of majestic monuments like Nahargarh, Jaigarh and Amber Palace. Immerse yourself in the rich culture of Jaipur and see the ancient and offbeat side of Jaipur up close. Discover the tucked away hidden gems and rediscover some of Jaipur's must-sees from a new perspective while being away from crowded places.
Don't Miss: Are You Into Travel Adventures? Checkout These Offbeat High Altitude Places
Multi-Cultural Side Of Puducherry
Ideal for a vacation, Puducherry is a perfect amalgamation of Indian and French traditions. The city's French legacy is preserved in colonial houses and vibrant quarters. Experience the city surrounded with bougainvillea laden walls, diverse culture, cuisine and tradition of the French Quarters like never before! The city is packed with quaint cafes and boutiques- perfect for a solo traveller or a group of friends. Hit the road to capture what the picturesque city has to offer on electric bikes!
Stay tuned to HerZindagi for more on travel destinations.