Visit These Adventurous Places In Delhi/ NCR To Spend Some Exciting Time
With so much to offer, Delhi is one of the best places to enjoy adventurous time.
With so many options, Delhi is one of the best places for adventures. There are many places in Delhi, and it all depends on who you are and what kind of place you want to see, because Delhi/NCR has practically everything to offer you an adventure.
From the tastiest street food to historical monuments and scenic gardens, as well as cool spots to chill and hangout to enjoy adventurous activities, Delhi has it all. Check out these exciting things to do in Delhi that will make you fall in love with the city even more!
1. Indian Mountaineering Foundation
Address: 6, Benito Juarez Marg, South Campus, South Moti Bagh, New Delhi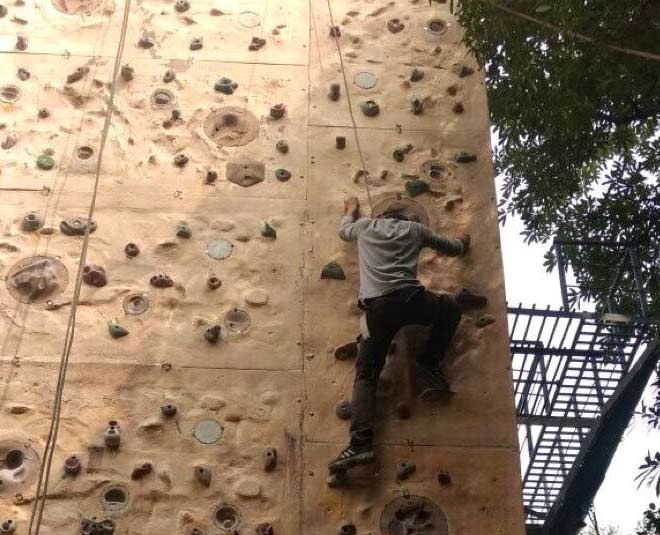 Indian Mountaineering Foundation (IMF) is the apex national body for mountaineering and allied sports. It is a fun place to spend your time with friends and experience a thrilling adventure. The location has an international-standard artificial climbing wall which will give you an experience you will enjoy to the fullest.
2. iSKATE
Address: 6th Floor, Ambience Mall, NH-8, Gurugram
iSKATE is a one-of-a-kind entertainment and leisure venue that appeals to people of all ages. It is India's first natural ice skating rink, covering an area of 15000 sq ft. This place is full of enjoyment, with a variety of ice skating activities. Here you will get skating tips from expert, a special food and beverage menu to choose from, private Karaoke rooms where you can enjoy singing sessions with your friends, rooms for corporate events, lasers, moving heads, and gobo lights, Adhoc bar, seating and viewing galleries and much more.
Don't miss: Let's See How Well You Know The City Delhi And Its Lesser Known Places
3. Shootout Zone
Address: A- 265, Andheria Modh, Near Kishan Haat, New Delhi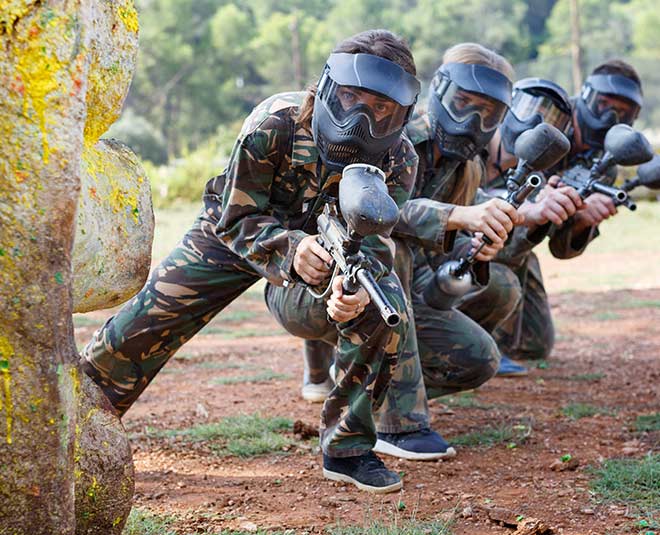 Shootout Zone is the venue for all your fun-filled adventure, with a war-like setting that stimulates your energy and makes you feel tough.
When you play paintball at the Shootout Zone, you don't feel like you're in a regular paintball arena; instead, you feel like you're in a real war. So gather all your pals and take them to a war at the Shootout zone.
Don't miss: Looking For Date Plans In Delhi? We Have Got You Covered
4. Smaaash
Address: Dlf Mall Of India, A501, B504, 4th Floor, Sector 18, Noida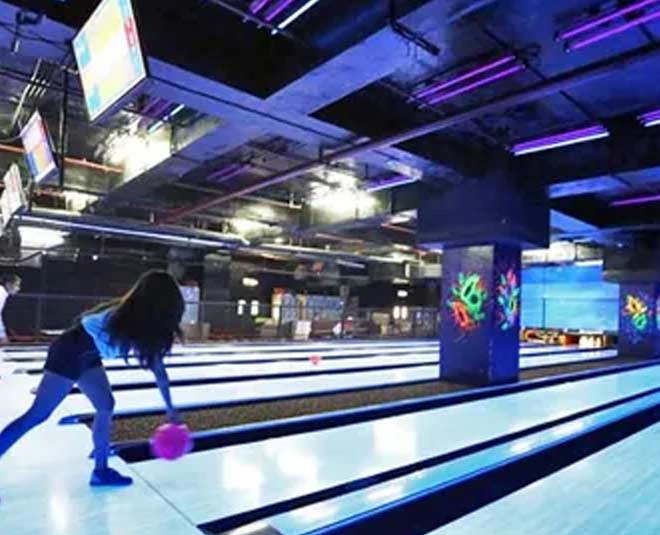 SMAAASH is a well-known gaming and entertainment centre in India that combines sports, bowling, cricket, arcades, virtual reality, music, and pretty much everything else that can make you have a wonderful time. It is your location to unwind, release energy, break the routine, and enjoy in all the fun and excitement, with so many activities under one roof.
5. E-O-D Adventure Park
Address: Gate no-2, Sanjay Lake, Pocket D, Mayur Vihar, New Delhi
EOD, or "Every Other Day," is a multi-adventure park surrounded by lush nature and is located in the heart of Delhi. It's a fantastic venue to have a good time and spend quality time with friends.
6. Worlds Of Wonder
Address: The Great India Place Mall, Entry from Gate No. 11 Adjacent, Ashok Marg, Sector 38, Noida
Popularly known as WOW, Worlds Of Wonder is a popular amusement and water park that offers a fun and frolic time for everyone. It's one of the best places to go for an action-packed yet peaceful day out.
This park, which covers a massive 10 acres, features 23 fascinating attractions that enthral all of its visitors with unending joy and gaiety. In addition to entertaining rides, the park offers Paintball, Go Karting, and a fully complete arcade with games like Air Hockey, Car Racing VR games, and lifestyle puzzles.
Visit these places in Delhi and enjoy the most adventurous time with your loved ones.
For more such stories, stay tuned to HerZindagi!