Do you like chocolate and are looking for winter drinks that will provide you comfort whle you relax? Then this list is just perfect for you with something for all budgets. These drinks have the beat reviews online so without a doubt, try them out.
Chokola Chocolate Drink Mix Signature Hazelnut Blend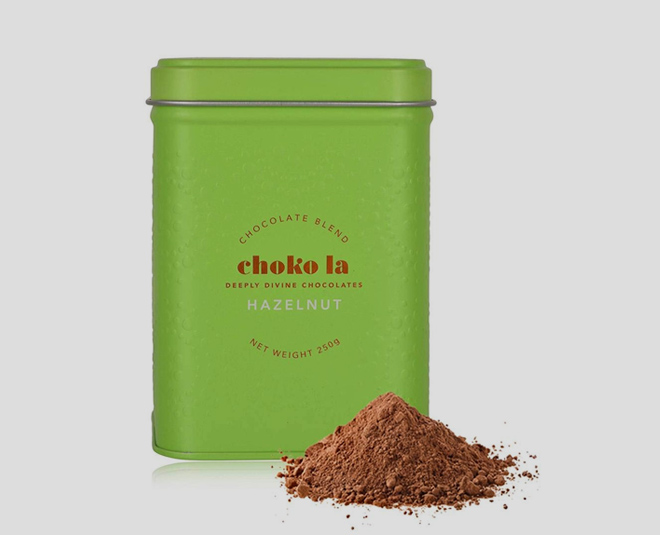 Priced at Rs 450 for a 250 gm green tin, this drinking milk powder is a delight in the winter season. The ingredients list as explained by the brand, contains milk solids (22.06%), hazelnut (14.71%), dark chocolate (44.12%) (cocoa mass, sugar, cocoa butter, emulsifier -soya lecithin), cocoa powder (11.76%), milk chocolate (7.35%)(sugar, cocoa butter, milk solids , cocoa mass , emulsifier -soya lecithin). Sip on it while you binge watch your favourite show or simply while reading a book or even just enjoying the winter weather when you are wrapped up in a cosy comforter.
Hershey's Hot Chocolate Drink Powder Mix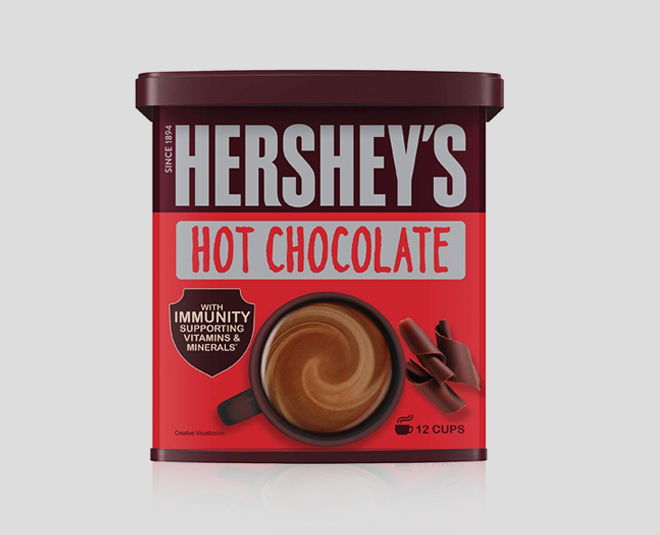 This 250 gm tin is very affordable as it costs just Rs 210. It is delicious and when you add some marshmallows to it, it is a divine drink in this winter chill. As per the ingredients explained, it contains sugar, cocoa solids (29%) and added vitamins and minerals, iron, zinc, vitamin e, vitamin B6, vitamin B1, vitamin B2, vitamin A, vitamin B9, vitamin D2 and vitamin B12.
Swiss Miss Dark Chocolate Hot Cocoa Mix
This one is a 283 gm box which comes with 8 sachets. It is made with nonfat milk. Some of the ingredients include sugar, corn syrup, cocoa and hydrogenated coconut oil. Priced at Rs 899, the brand claims that the sachets have no preservatives.
Cadbury Hot Chocolate Powder Drink Mix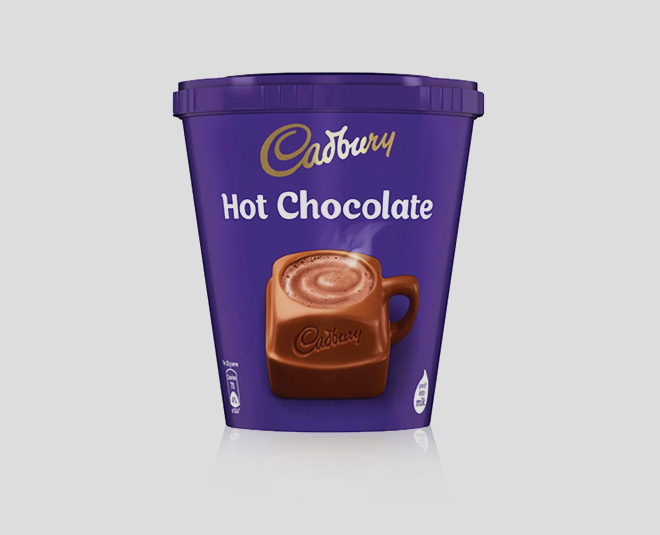 This 200 gm jar is priced at Rs 175. It is made with sugar, cocoa solids, contains added flavour (artificial vanilla, flavouring substances).
Don't Miss: Cadbury Reveals The Right Way Of Storing & Enjoying Their Chocolates!
Allthings' Madagascar Hot Chocolate Mix
These are sachets of goodness with each being 50 gms each, priced at Rs 60. As per the brand, the mix is made using single origin chocolate from the tropical island. It has notes of tarty raspberry, complex juniper berry, bursts of citrus and apricot. It also has raw cane sugar and pectin. Also, it is vegan so those embarking a vegan diet too can indulge themselves into it.
So order one right now and indulge in this goodness and enjoy the winter season. Stay tuned to HerZindagi for more such recommendations.