Explore The Best Spots In Delhi On The Pink Line Of Metro
Pink Line is the longest line of Delhi Metro and can take you to each and every amazing spot of the capital with much ease and comfort.
Whenever we think of our Dilwalo ki Dilli, what always comes first to our mind? Of course, Delhi Metro, right?
Delhi Metro was launched just 20 years ago but since then, it has become the heart and soul of the capital. With 9 colour-coded metro lines, this public transport is used by more than 1 million people every day. Yes, after COVID as well!
But among all these metro lines, we have our eye on the Pink Line of Delhi Metro. Why?
Pink Line is almost 59 km long and connects Majlis Park in northwest Delhi to Shiv Vihar in northeast Delhi. Not only the Pink Line is the longest route of Delhi Metro with 38 stations, but this U-shaped network has some of the most notable spots to spend a day exploring some of Delhi's best offerings.
From clothes paradise Sarojini Nagar market to the most famous food spot Satya Niketan, you can have delicious meals, pamper yourself with shopping therapy, and not to forget, indulge in some amazing sightseeing while travelling on this metro line.
So, what are you waiting for? Let's take a look!
Sarai Kale Khan - Nizamuddin Metro Station
Waste To Wonder Theme Park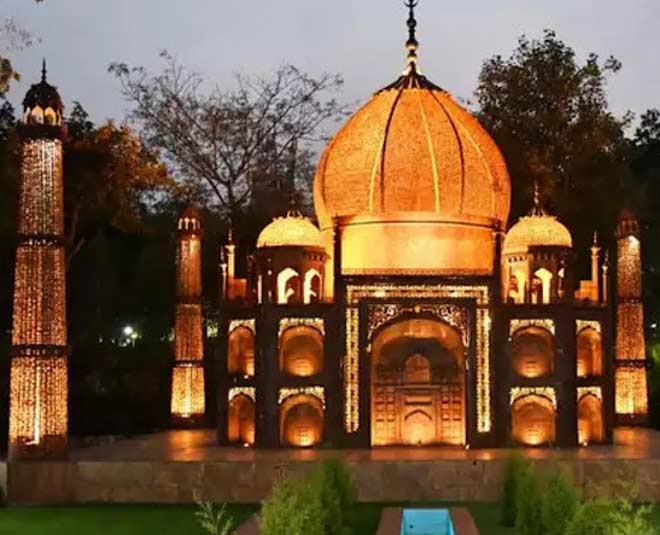 Image Courtesy: Magicpin
First up on our list is Waste to Wonder Theme Park! This has become a new favourite for Delhiites as you can enjoy there with your family or friends. Believe us, your kids are going to love this place.
This is actually a one-of-its-kind theme park as it features miniature versions of the 7 iconic Wonders of the World made with tonnes of industrial waste and recycled scraps from landfill sites.
The South Delhi Municipal Corporation has also employed wind and solar energy to light up this theme park which give us a breathtaking sight during sunset and night.
Lajpat Nagar Metro Station
Central Market
Image Courtesy: livemint.com
Your second stop for the day is Lajpat Nagar market also known as the Central Market. It is one of the oldest markets in the country and is filled colourful dupattas, beautiful accessories, stunning western clothes, and well, our desi juttis! You can also find Mehendiwalas, who'll apply beautiful henna designs to your hands. Trust us, you'll love it!
Not only clothes and accessories, but you can also explore the home decor shops and stalls there. From curtains, bedding to bathroom furnishings, you will get everything.
Once your shopping spree gets over, you can head to the iconic Anna Ka Dosa or Nagpal Chole Bhature to satiate your hunger. And who can forget the famous Dolma Aunty Momos, your Delhi Darshan is complete without trying these!
Don't miss:Let's See How Well You Know The City Delhi And Its Lesser Known Places
Sarojini Nagar Metro Station
Sarojini Nagar Market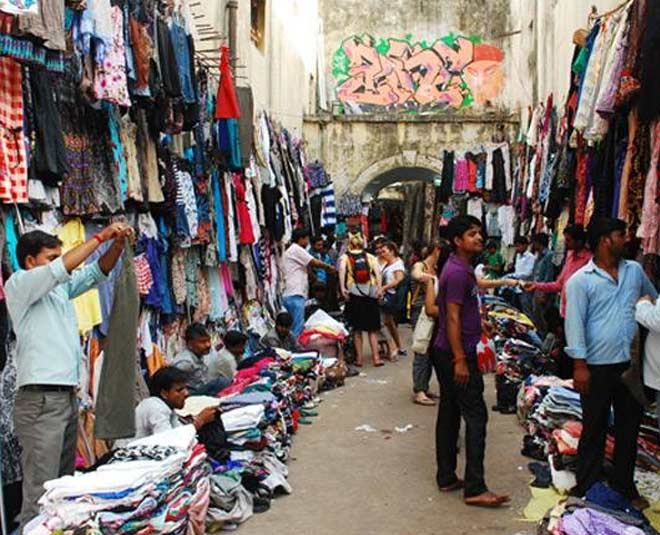 Image Courtesy: Business Today
Next up is every shopper's paradise - Sarojini Nagar. Whether you are from Delhi or not, you might have heard about this place.
This market is known for its inexpensive clothes and accessories. Now, you must be wondering that why are these products available at throwaway prices? Because most of these clothes and accessories are from reputable brands that have been rejected from export because of some small manufacturing defects, but you'll never even know!
After sealing all the deals, you have to try the yummy street food there!
Don't miss:Had A Bad Week? Go Unwind Yourself At These Weekend Getaways Around Delhi
Durgabai Deshmukh South Campus Metro Station
Satya Niketan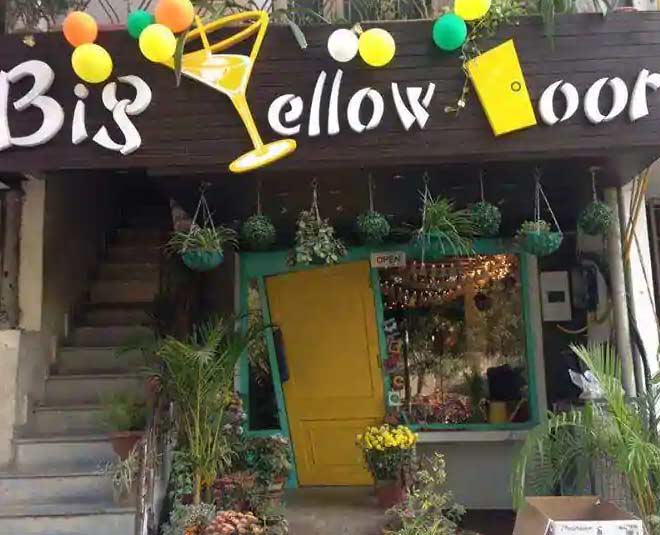 Image Courtesy: Justdial
Finally, it is time for munching on food!
Satya Niketan also called 'Satya' is actually Hudson Lane's South counterpart. This means that just like any University campus area, it is filled with places to hang out.
If you are a big foodie at heart, then this is your cue to visit this place. You will find amazing cafes like Cafeteria & Co., Big Yellow Door, Echoes, and many more. And the best part is that they offer delicious food at pocket-friendly prices!
Go call your friends and make some plans!
Which metro station are you getting off at? Do share your thoughts with us on our Facebook page. For more such stories, stay tuned to HerZindagi!