We live in the land of temples. You travel anywhere around India, you can't miss visiting its beautiful temples. While many temples are known for their stunning architecture, others are famous for their interesting tales.
Delhi, which was previously known as Indraprastha, the capital of Pandavas is home to some beautiful temples. If you are planning to visit Delhi anytime soon then you must visit these temples. Those living in Delhi, looking forward to a spiritual experience should visit these temples this weekend.
Chattarpur Temple, Chattarpur
Chattarpur Temple is one of the most revered temples in the capital. The temple is dedicated to Maa Katyayani, who is a manifestation of Goddess Durga. Spread over an area of 60 acres, the temple actually has 20 temples. These temples represent both North and South Indian styles of architecture. Though the temple stays crowded all across the year, it is during occasions like Vasant Chaitra Navratras, Babaji's Nirvana Divas that the temple gets overcrowded.
Shani Mandir, Connaught Place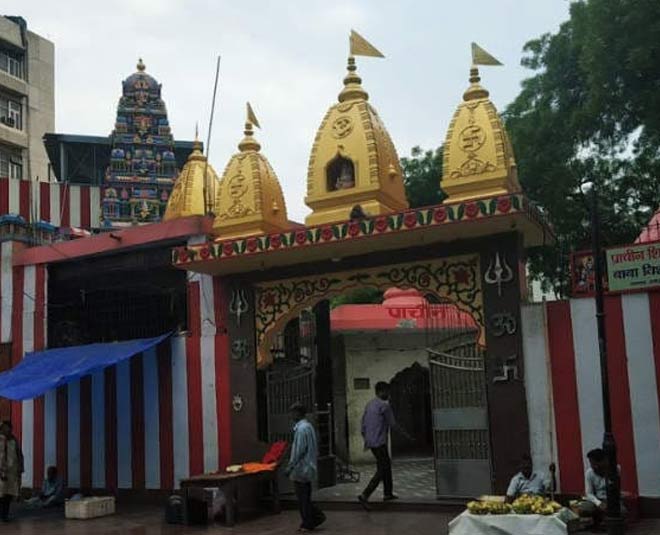 Located just next to the Hanuman Mandir in Connaught Place, Shani Mandir holds great importance among the Hindus. It is believed that seeking blessings here at the temple helps you please Lord Shani who removes all the troubles from your life. This is not a very big temple but remains overcrowded on most days. The temple complex has a lot of eateries and shops.
Bhairav Nath Mandir, Purana Qila
This temple located near Purana Qila is believed to be built by the Pandavas. Tourists from all over the country travel here to pay respects to Lord Bhairav. Devotees offer alcohol to the deity and some of it is given back as prasad. If planning to visit the temple on a weekend, get ready to stand in long queues. The temple witnesses the highest footfall on Sundays as it is believed to be the day dedicated to Lord Bhairav.
Don't Miss: Lesser Known Facts About The Revered Jagannath Temple In Odisha
Lakshmi Narayan Temple Or Birla Mandir, Ramakrishna Ashram
This temple was built back in the year 1933 by Baldeo Das Birla and is known for its architecture. Lakshmi Narayan Temple or Birla Mandir has multiple temples dedicated to Lord Krishna, Lord Shiva, Lord Hanuman among others. The temple is spread over a large area and also has a Geeta Bhawan where you can sit and enjoy some bhajans. The peace you can enjoy being at this beautiful temple is truly unmatched. The temple also has a big garden and play area for kids.
Don't Miss: Interesting, Unknown Facts About Lord Krishna's Temple In Nidhivan
Uttara Swami Malai Temple Or Malai Mandir, Rama Krishna Puram
This temple dedicated to Lord Swaminathan was built back in the year 1965. The architecture has been done in Chola style and entirely done using granite stone. The temple complex has shrines that have been constructed in the Pandya style. There are small temples dedicated to the Navagrahas and Indumban Swami. The temple is visited by Tamil, Telugu, Malayalam, Kannada speaking communities in Delhi.
Jhandewala Mandir, Jhandewalan
Jhandewalan Mandir is a temple dedicated to the goddess Aadi Shakti. This is one of the oldest temples in Delhi. The temple was named Jhandewalan because back in the 18th century, this rocky area had a lot of large prayer flags. During the 18th century, a person named Badri Das found the idol of Jhandewali Mata and a stone lingam. He built the temple on the spot and the idol was earlier placed in a cave basement. A replica of the idol was placed on the ground floor years later. It is believed that anyone who seeks something with a true heart here, Maa Jhandewali fulfills all their wishes.
Have you been to any of these temples before? How was your experience? Share with us! For more such stories, stay tuned!