Skincare is something that every individual be it a woman or a man, should be doing no matter where they are. This is a wrong perception that only women should be taking care of their skin. Also it is not about how our skin looks to the other person, it is also about hygiene. Here is a list of trends that experts have suggested.
This year Indians sure did get the drift that organic, natural or Ayurveda is what keeps our skin supple, healthy and devoid of chemicals. Sankalp Chopra, CEO and Co-Founder Aelius Parallel Holding Private Limited, which has SeaSoul Cosmetics and KeraSoul, shared with HerZindagi that social media sure changed things in the beauty and wellness department and how!
"The upcoming demographics in the skincare industry is changing drastically not just due to the rising income levels but also because of the widespread awareness created due to the reach of social media all across the world and the impact can be seen in India. Beauty and wellness in India is growing with an expected value of Rs 803.7 billion by 2017-18 (approximately $12 billion)."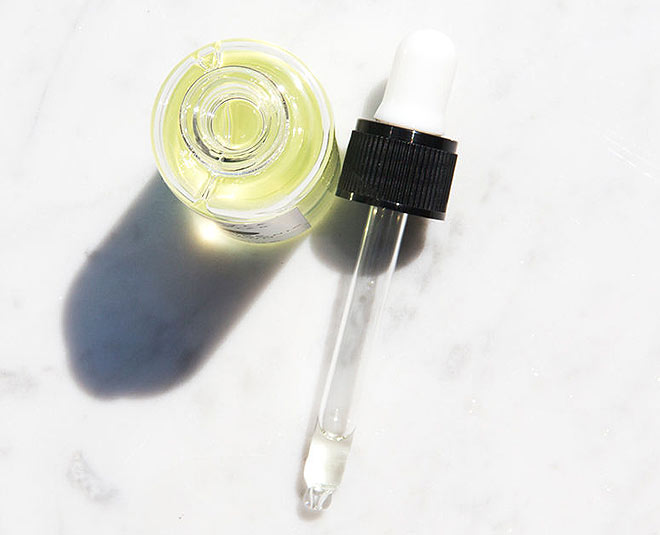 "And with shift domestic importers and manufacturers have now become more conscious that the end consumer is selecting products not just based on the price, but they are ready to shell out a bit more if the product claims to be organic or natural, he added.
"Botanical/herbal products launched in India under hair and facial skincare are the top claim for consumers today. Moreover, all-natural product; and vegetarian; (vegan product) claims are also gaining a foothold in India. Globally, many products operate in the beauty enhancement space, while in India this a function of natural, functional and beauty."
Sustainable Products Are Gaining Strength!
"The so-called millennials are going a step further and looking into complete product cycle if the beauty product they are investing in is sustainable or not. Environmental based sustainability is becoming an emerging factor for brand loyalty across the new-age consumers," added Sankalp Chopra.
On similar lines, Mr. Shankar Prasad, Founder, Pureplay Skin Sciences-Creator of personal care brands Plum & Phy, shared with us that "The emergence of the conscious consumer, arrival of new foreign brands, emergence of interesting local brands and the sheer explosion of online as a discovery medium as well as a sales channel. The conscious consumer continued his/her quest for living sustainably, with plastic use being on top of people's minds."
Don't Miss: Why Are Skin & Hair Care Brands Going Cruelty-Free? What Will You Get Out Of This Initiative?
Even Ms. Namita Pandharipande, Asst. Manager, R&D, Netsurf Communications Pvt. Ltd, told HerZindagi, that "The latest trend of vegan and conscious skincare has taken the industry by storm."
"This has led to a dramatic rise in homegrown brands in India. Ayurveda is again back in vogue and will continue for quite some time, considering the number of pollutants that engulf the skin and hair. The Indian skincare industry is not just influenced by the developed markets from the west and the east, but also drives itself through the native ancient ways of skincare regime. The consumers can expect superior quality, gentler variants, convenient and cost-effective versions of the products in the coming year," she added.
Sankal Chopra also mentioned that it is also the factor of being affordable that comes into play.
"The natural and organic products which were earlier out of reach for the average consumer is now affordable. The availability of natural products across the omnichannel retail network is one of the key indicators." Buy Netsurf Herb and Vitamins Therapy Face Cream (60 g) for Rs 230, here.
Mr Nitin Passi, Jt Managing Director at Lotus Herbals Pvt Ltd as well shared with us that "2019 was a year of wellness-driven beauty launches with a growing trend for organic beauty solutions which are formulated using organically grown rare natural plants as consumers are now more conscious of the origins, composition, carbon footprint, and other consequences of what they purchase and consume." Buy Lotus Herbals Safe Sun 3-In-1 Matte Look Daily Sunblock SPF 40 for Rs 296, here.
Meanwhile, Ms. Rajni Ohri, Founder at Ohria Ayurveda, shared with HerZindagi that ingredients like ghee and plant-based retinol found a major fan following this year with people going back to the basics. She shared with us a few skincare trends that were hit for 2019:
Ghee made a comeback in skincare. This power-packed "Golden Butter" is a rich source of antioxidants, Vitamins A&E ad fights free radicals, delays aging.
Kansa Wand is the most significant revival of 2019 Although known for centuries in Indian culture, the Kansa metal with its therapeutic qualities works wonders for skin types. It firms skin and imparts a glow. Removing deep-seated acid and impurities. Clears and makes the skin luminous. Buy Ohria Ayurveda Kansa Full Body Healing Massage Wand for Rs 2950, here.
Plant-based retinol called Bakuchiol. The other trend that came up last year in a big way was skincare as per Ayurveda offers an insight into one's personality that makes choosing lifestyle routine food and beauty rituals much more easier. It is useful and works wonders.
Don't Miss: Heal Dry Skin With This Korean Skincare Regime!
Dosha analysis is a very customised and individualistic approach to beauty, where personalised dosha analysis sessions take place with Ayurveda experts and customised beauty products are churned out as per the needs and concerns of the individual.
Chaitanya Nallan, CEO at Vedix & Skinkraft too elucidated on the above point when it comes to customisation.
Nallan shared with HerZindagi that there was a slow but gradual transition towards customisation this year.
"A confluence of three significant trends: mass internet adoption enabling feedback loops and user input, AI-enabled understanding of ingredient effectiveness and modern manufacturing technologies set the tone for this year and we are looking at seeing more brands centered around the concept emerge next year," said Nallan.