Many of us are blessed with a long, luscious mane. While it feels amazing to have them, at times we feel like changing our hairstyle and going for some sleek, short hairstyles. But what about the long hair that we already have? Dumping them in the dustbin is not the wisest thing to do, instead, donation sounds so much better.
There are many around the world who might need your hair to feel good in their skin. They can be either cancer patients or people who are simply suffering from some other kind of disorder. Helping strangers is the best thing we can do as human beings. So, if you have made up your mind to donate your mane, we suggest going through these pointers that will assist you in making a better decision.
Begin With A Thorough Research
Once you made up your mind about cutting your hair short for fashion or simply donating it for charity, you must look out for NGOs and charity where they take up hair to further help the needy. You then need to check their submission requirements. Mind that not all the intuitions will be taking the hair for the purpose that is close to your hair, they may have a tie-up with some wig company for the commercial purpose. That's why we suggest you to do thorough research by calling them, emailing them or if you have time, visiting them.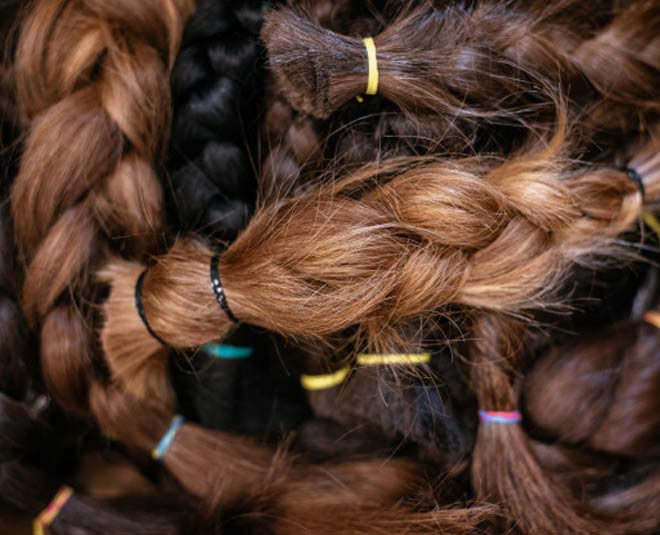 Don't Be Too Spontaneous
While trying to help others, you don't want your heart to feel broken. That's why don't make any abrupt or spontaneous decisions. You must decide how much longer do you want to donate most importantly. Don't just think you can make this decision while being all set to donate. At your home, sit in front of the mirror, check the length that you feel is good for donating. Post that lookout for styles that will suit you. If both the visions match then donate, otherwise go through the same process again.
Look After Your Hair
Just because you are up for donating your hair, it doesn't mean it can be in any condition. It has to be good enough for institutions or a user to use it. Damaged hair doesn't often get used, and even if they do for making a wig, it might not look the best. You don't want this to happen, therefore, look after your locks. Try to use natural products for hair and keep them in the best state possible!
Don't Miss: Best Organic Shampoos In India For All Pockets, That Would Do Wonders To Your Hair!
Appointment Is A Must
It is significant that you make an appointment in advance to donate your hair. Yes, we know there are places where you can get this process done immediately. But pre-booking an appointment will make the whole process easy and enjoyable. While booking an appointment, make sure that the salon or stylist (how to visit salon amid COVID-19) are the people you feel comfortable with. Anyone has a different mindset than you, may make the process a little weird.
Don't Miss: Planning To Trim Hair Ends? Learn Five Benefits Associated With It
If you liked this article, do comment on our Facebook page. Stay tuned to HerZindagi to read more such stories.
Image Courtesy: Freepik, Pinterest