Having gorgeous and beautiful tresses happens to be the dream of every girl. Not only the beauty of the hair, but easily manageable hair also tends to be the ultimate goal. In order to achieve all these people go through chemical treatments, try home remedies, keeping buying this and that product, however between all this they forget one essential thing that is trimming their hair.
Some girls actually don't cut their hair for years, where they need to trim within every 12 weeks. The process does not involve reducing the length of your hair but just giving it the necessary treatment it needs. There are several benefits of trimming hair ends, some of which are:
Removes Fizziness
If you have damaged unhealthy ends, you tend to have frizzy hair. Above that, if you take way too much time between haircuts or hair trims, this will lead you to the unmanageable frizzy outcome.
And if you think it is likely to go away from using some of the best staple products then you probably are wrong! The damaged hair needs to be eliminated in order to avoid further damage.
Allows Hair To Detangle Easily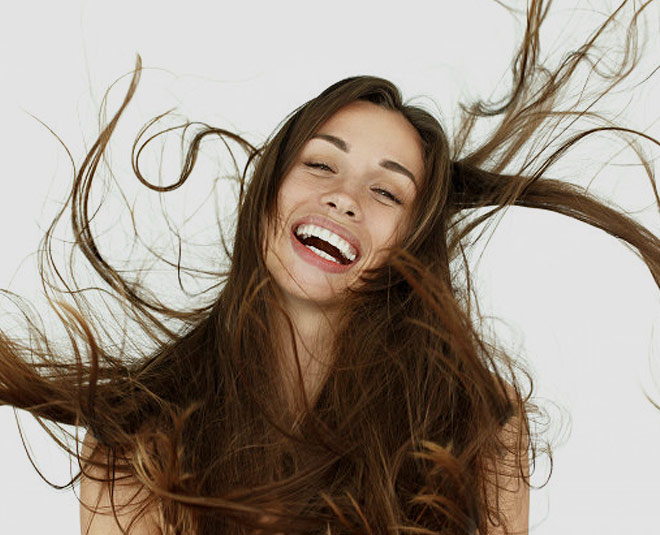 Not the hair near the roots, but your ends are the ones that are almost impossible to detangle, especially when you have long hair. The struggle is major when you are in a hurry and you just can make them tangle-free.
You get harsh on your hair and it tends to break and get damaged. When you trim the ends regularly you create the room for the slip and moisture of the hair products that you use.
Removes And Avoids Split Ends
This one is a no brainer! Hair trims remove split ends is a well-known fact. Do not fool yourself with remedies and hair products that claim to remove split ends.
You can contain the possibility of having it, but cannot repair it with any product once you have it. The only solution is trimming the ends.
Leads To Thicker, Healthier Hair
No one can deny that after cutting hair, it automatically feels bouncy and better. Getting rid of those dead ends makes hair look much thicker (home remedies to get voluminous hair) and healthier instead of than when you had those lifeless ends holding on for last breath. Trimming hair is not like losing anything, but gaining oodles of benefits.
Don't Miss: Here Is How Kala Chana Or Black Chickpeas Can Benefit Your Hair
Healthy Hair Growth
While faster growth after hair trim still stands as a debatable topic, healthier hair growth is not! Why healthier because, when you trim your natural hair, you are giving it away more space to grow in a healthier manner. All the products, remedies (home remedies to slow down hair fall) and a good diet will is likely to act upon your lengths only if it is not already damaged.
Don't Miss: These Haircare Tips Will Assist You In Maintaining Your Curly Mane
Stay tuned to HerZindagi for more such articles.