A smile works wonders, especially for the camera. However, still everyone loves to put on makeup to bring out their best side for the photographs and to be honest, a bit of makeup doesn't hurt.
However, you need to pay extra attention in order to tone down certain features while applying makeup. For example - your under-eye circles or dark spots require special makeup. Read on to know about some special makeup tips to look perfect for the camera.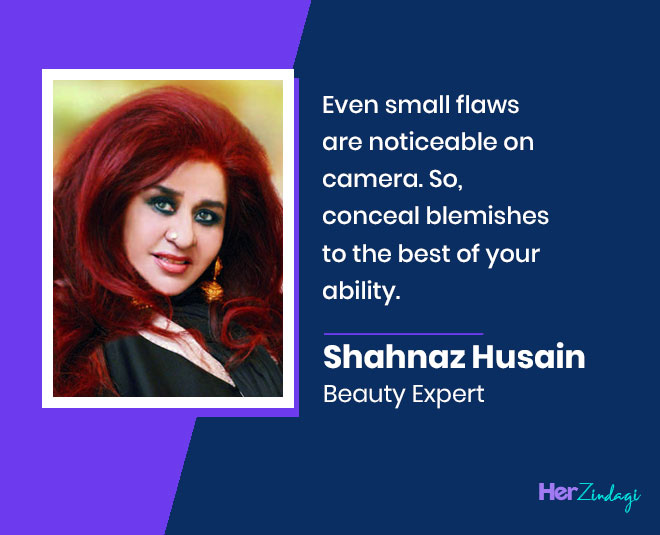 Cleanse The Skin
It is best to use a facial scrub for deep cleansing. This will help your skin to look clear and will remove all the dead skin cells. If you have oily skin, then apply astringent lotion using a cotton ball. If you have dry skin, then apply a moisturising lotion before applying a matte foundation.
Foundation
Nothing is hidden from the camera and it especially focuses on your flaws like wrinkles, dark patches, etc. Therefore, the foundation should be close to the normal skin tone. If you don't want your face to look like a mask, then avoid using a much lighter shade of foundation.
However, opt for a lighter shade of foundation for the darker areas on your face. Also, blend the foundation well with your jawline and hairline. Don't just limit to your face. Apply the foundation on all the exposed areas including the neck and arms.
Go for a liquid foundation as it blends well and your makeup doesn't appear to be cakey. In fact, it will be best if you add a drop of water before application. In order to hide your blemishes and dark spots, go for a matte concealer which is a non-shiny one.
Nose And Cheeks
If you want your nose to look broader, then choose a darker shade of foundation or bronzer to apply on the sides of the nose and a lighter shade for the centre. A matte bronzer under the cheek bones creates cheek hollows and gives a more sculpted look to the features.
Pimples
To hide your pimples, just apply foundation over it. Wait for it to dry, then apply your foundation on the whole face. Then, again touch up your pimple with the foundation. After this, apply powder to set the pimple.
Conceal Pits
Conceal pits are tiny holes that are left by acne scars. Take a lighter shade foundation and apply it into the pits using a fine brush or even a cotton bud would work. You can also use a concealer. After this, apply your usual foundation all over the face.
Eyes And Blush
You should always avoid shiny blush-on or eye shadow and always go for neutral and subtle shades. You can go for hues of brown or even soft pink. Go for an eye shadow that is a bit darker than your skin and apply this on the crease of the eyes.
You can also go for a smokey coloured eyeliner. Smudge this eyeliner with a sponge or wool or you can just dot the eyeliner just next to the eyelash instead of drawing a harsh line. For the top eyelids and outer corners, you can go for a liquid eyeliner.
For the cheeks apply soft pink or peach tones. Try to bring about a balance between the eyes and lips.
Lips
Always go for the lip liner (tips to revive old lip liner) of the same colour as your lipstick or a slightly darker shade. After the application, smudge it with a sponge tipped applicator. Avoid a dark outline for the lips. Avoid very pale lip colours. Go for something brighter. Also, apply a little gloss on just the centre of your lips.
Don't Miss: On A Budget? Try These Beauty Care Hacks By Expert Shahnaz Husain
Photograph
Just before you are going to get clicked, powder your forehead and nose as these areas can appear to be shiny in a photograph (wedding photography tricks).
Along with your makeup, the posture should also be perfect. So, try not to look rigid by keeping your head held naturally. A slight tilt of the head might help. A natural smile will always look perfect with your lips slightly parted.
Don't Miss: Shahnaz Husain Rolls Out Tips To Get Healthy & Clear Skin At Home
Tips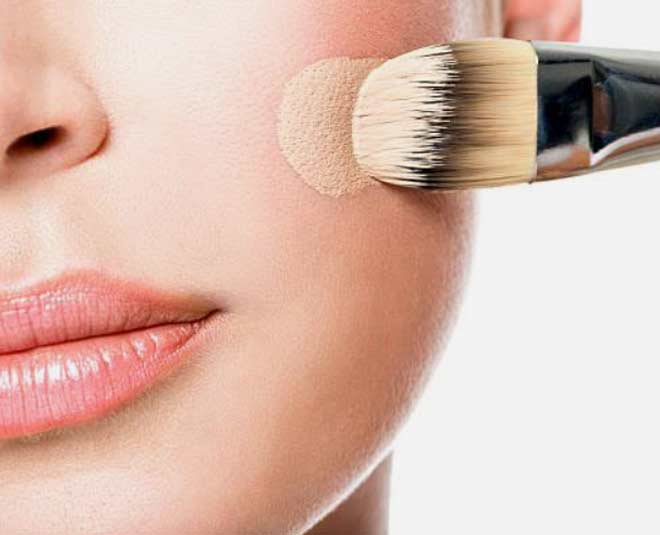 • Lining the eyes with a dark blue eye pencil brightens the whites of the eyes.
• With a darker toned foundation or blusher, make a long diagonal line under the cheekbone, going upwards towards the top of the ears, to create a better contoured face.
• Apply rouge or blusher on the forehead, just under the hairline. Dot it on the forehead, temples, cheek bones (above the diagonal line) and blend well.
Shahnaz Husain is a leading beauty expert in our country. She is a pioneer in herbal beauty and heads the Shahnaz Husain Group as managing director. For more such tips from the expert, stay tuned to Her Zindagi.