Mira Kapoor is a skincare freak and her night care routine is elaborate. Earlier, we shared with you the list of different things she likes to do before going off to sleep. On one of her Instagram stories, Mira Kapoor shared that she likes to doing certain things for her night routine before going to bed.
Mira Kapoor Night Routine-
Face Pack
Body Scrub
Dry Head Massage
Glazed Donut Skincare
Lip Balm Smack
Ghee On My Feet
Til Tel On Knees And Elbows
Lathered The Hands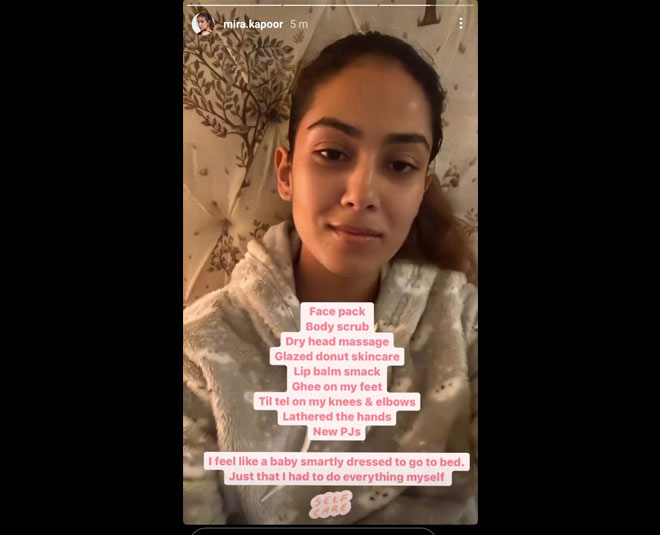 We have been following Mira Kapoor's Instagram posts and stories religiously and bringing you all of them because we know they are super simple and effective remedies which Mira Kapoor likes to follow.
If you follow her on social media too, you know her everyday skin routine has the simplest, natural ingredients which have no side effects. This time, we thought of sharing with you the benefits of dry head massage which Mira Kapoor likes to do at night before sleeping.
What Is Dry Head Massage?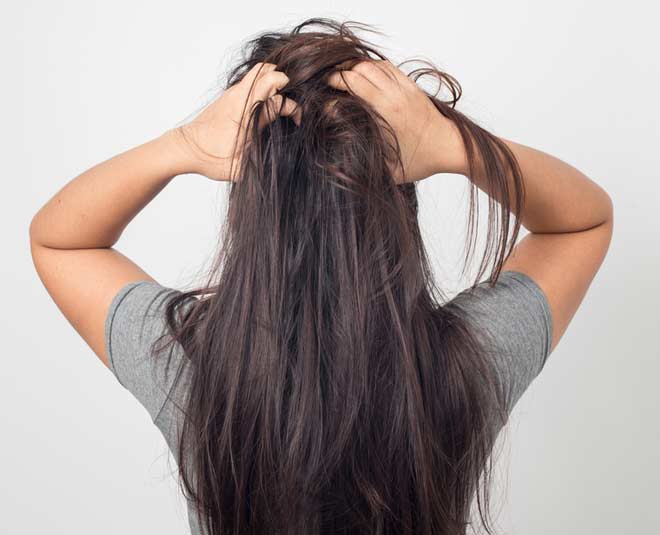 As the name suggests, dry head massage is done without oil. It is a scalp massage which is done with just the fingertips. One can also use a head massaging device for the pressure.
How To Give Yourself A Dry Head Massage?
Traditionally, the dry head massage includes the use of fingertips only.
Begin with sitting in a relaxed position.
Using fingertips of both your hands, apply light to medium pressure on your scalp.
Massage by moving your fingers in small circles.
Go front to back and then reverse, back to front. Pay extra attention to the crown area.
Next, cover the sides. Gently start from the top and massage till your ear.
Lastly, spread your fingers across your head and gently massage and move your hands.
Tie your hair in a low ponytail or braid.
Try massaging your head for atleast 5 minutes. You can massage for longer depending on your choice or massage your head multiple times through the day.
How Often Can You Do The Dry Head Massage?
Dry head massage can be done once a day or multiple times a day. Massaging your head will help you improve blood circulation and further strengthen your hair follicles. However, make sure you massage your hair gently or you can end up breaking your hair.
Don't Miss: The Types Of Ayurvedic Massages And Their Benefits
What Are The Benefits Of Dry Head Massage?
Relaxes Your Body And Mind
A dry head massage before going to bed is one of the best ways to relax your body and mind after a long day at work. Doing a massage also helps relieve stress and anxiety which often lead to hair loss, thus give you healthier hair.
Aids Hair Growth
A lot of studies suggest that massaging your hair regularly helps in reducing hair fall. Dry head massages improve blood circulation, which strengthens hair follicles and further promotes regrowth of hair.
Don't Miss: Here Is Why You Should Do A Face Massage Everyday
Strengthens Hair
Dry head massage helps in the strengthening of hair roots. The process helps nourish the hair shafts which further makes your hair strong and also leads to new hair growth.
Relieves Stiffness Of Scalp
A quick dry head massage can help you allievate any muscle pain, stiffness in the scalp, face and neck. This one is quite relaxing if you are someone who has an all-day sitting job.
Helps You Get Good Night Sleep
If you have sleeping issues then try doing a dry head massage everyday before going to bed. It will relax your mind and help you sleep better.
What are your thoughts on doing a dry head massage before going to bed? Share with us on our Facebook page. For more such stories, stay tuned to HerZindagi