We all want our makeup to look as flawless as our favourite Bollywood divas but it is rare that we get the fight guide for it. Recently, Madhuri Dixit took to her social media account and treated us with her everyday makeup tutorial.
Madhuri Dixit on her Instagram handle shared that a lot of her fans were asking for her makeup routine video. She was heading for an informal meeting and decided to record her makeup tutorial for us.
Here, read on to know how you can recreate Madhuri Dixit's simple everyday makeup routine.
Step 1 - Apply Moisturiser
Madhuri Dixit shared that she uses a layer of moisturiser as the first step because then the makeup blends very well. She shared that while applying a moisturiser, one must always use upward strokes.
Step 2 - Prep Your Undereyes
She shared that prepping the under eyes with a primer can help reduce puffiness. It is great if one hasn't slept well or has discolouration. Take a small quantity and dab it gently under your eyes. Let it set, wait for 2 minutes.
Step 3 - Conceal The Undereyes
Madhuri Dixit shared her mantra to everyday makeup. She said, 'less is more'. She pumped out some concealer on a palette and started to apply it on the under eyes with a brush. Tap it gently under the eyes. This will help take care of the discolouration. Blend it well. Make sure you don't put it too much. (right way to use concealer)
Step 4 - Start With The Base
Take two pumps of foundation on a palette and dot it all over your face and blend. Madhuri Dixit shared that it is very important to blend well so that the base looks smooth and not patchy. Don't forget the neck while doing the base, she shared.
Step 5 - Use A Translucent Powder To Set The Base
Madhuri Dixit next shared that it's important to brush the face with some translucent powder to set the base. However, she also shared that one must not go over with it.
Don't Miss: Madhuri Dixit Talks About Her Go-To Hair Care Routine
Step 6 - Set The Eyebrows
Madhuri Dixit shared that it is very important to do the eyebrows because they shape your face. First, shape your eyebrows using a spoolie and then fill in the gaps with an eyebrow powder.
Step 6 - Use An Eyeshadow To Create A Crease
Madhuri Dixit used a light shade from the eyeshadow palette to create a crease on her eyelids.
Step 7 - Line Eyes With A Brown Coloured Liner
Use a brown colour eyeliner pot or shadow to create a thin line on your upper eyelid. Madhuri Dixit went too close to the eyelids to get a natural look. Using a flat brush, smudge the liner for a soft look. Line your lower lash line. Make sure you don't make it too dark. Keep it soft and natural.
Don't Miss: Try Madhuri Dixit's Beauty Secrets To Get Glowing, Clear Skin Like Her
Step 8 - Curl Eyes And Apply Mascara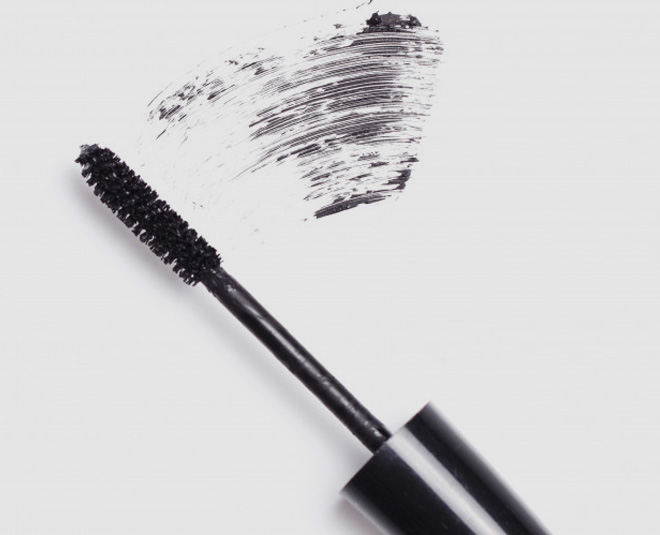 Go close to your lash line and gently curl your lashes using an eyelash curler. Use a mascara to curl the lashes. Madhuri Dixit shared that one must always put it in upward strokes. (affordable mascaras)
Step 9 - Apply Blush On Your Cheeks
Smile and apply some blush on the apples of your cheeks.
Step 10 - Put A Lip Colour
Madhuri Dixit opted for a natural pink brown shade for her meeting. She shared that one must follow the natural lip line and then fill in the lips. Dab some more lipstick if required.
Do try and recreate Madhuri Dixit's everyday makeup look. Don't forget to share your pictures with us on our Facebook page. For more such stories, stay tuned!