We all dream of having young-looking, tight, and flawless skin. No? However, the kind of exposure our skin gets everyday, polluted air, harmful rays of the sunlight among others not only take away the natural glow from our face but make it look aged.
There are a lot of salons that offer anti-ageing skin treatments. However, not all of them work. Moreover, most of these products are loaded with harmful chemicals that can harm your skin in the long run.
Then what's the ideal solution to achieve flawless, youthful skin? Well, we thought of bringing you 5 quick home remedies that can help you get younger-looking skin without using any harsh ingredients.
Lemon Juice Removes Signs Of Ageing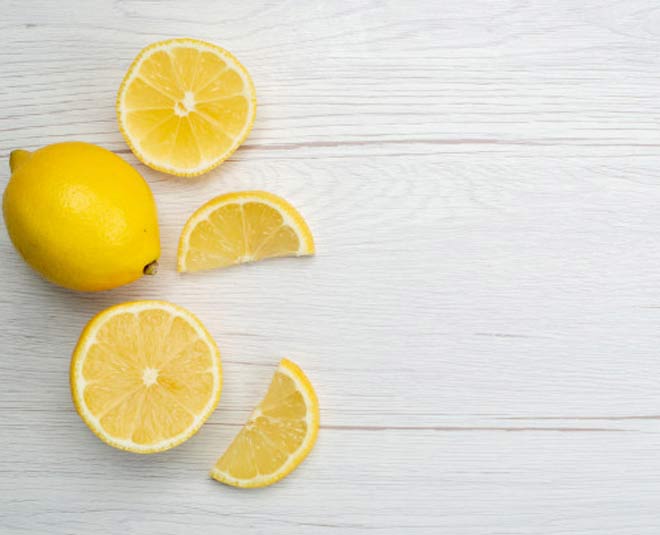 Lemon is packed with vitamin C which is a strong antioxidant. These antioxidants are great for your skin, they work as an anti-ageing product on your skin, removing all your signs of ageing like spots, fine lines, and freckles. Also, lemon helps in bleaching the skin, lightening your facial hair that makes your skin glow naturally.
How To Use?
Squeeze out the lemon juice and apply it all over your face and neck. Keep it on your face for 15 minutes and then wash with normal water.
Rose Water Tightens Skin
For tight and glowing skin, nothing better than using some rose water. Rose water works as a deep cleanser for your face, it clears all the dust and dirt that clogs the pores of your skin. Also, rose water helps in reducing puffiness under your eyes which makes your face look dull.
How To Use?
In a bowl, add 2 tsp rose water, few drops of glycerin, and 1/2 tsp lemon juice. Mix all the ingredients well and apply this mix to your face and neck using a cotton ball. Using just rose water every night before sleeping can do wonders.
Don't Miss: DIY: Enjoy Young, Supple Skin With 5 Papaya Face Packs
Coconut Milk Helps In Moisturising Skin
Your skin starts to look dull and old when it doesn't receive enough moisturisation. Coconut milk is a great moisturiser for your skin. It is packed with vitamins and minerals whihc keep the skin soft and healthy.
How To Use?
You can grate raw coconut and get the milk out of it naturally or get it from the market. Apply coconut milk on your face for 20 minutes and then wash with warm water.
Don't Miss: Practice These Anti-Ageing Yoga Asanas By Expert & See The Change
Papaya Makes Skin More Elastic
Papaya is one of the best fruits you can use or eat for healthy and glowing skin. This fruit has loads of vitamin A which works like an antioxidant and keeps your skin young-looking and healthy. Also, papaya has an enzyme that helps in removing the dead skin cells from your skin, leaving it soft and smooth.
How To Use?
Take some papaya pieces and mash them using a fork. Apply all over your face and neck and keep for 15 minutes. Wash off with warm water.
Cucumber And Curd Exfoliates Skin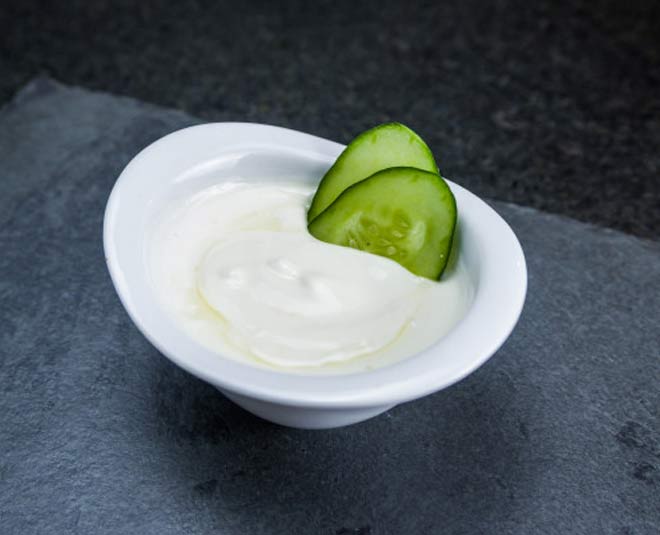 For a skin that looks fresh and young, you need to exfoliate it regularly. The combination of curd and cucumber works well to exfoliate your skin and remove all the dead skin cells. Curd has lactic acid which clears skin and cucumber helps in soothing the skin.
How To Use?
Take 1/2 cup of curd and mix it with 2 tsp of grated cucumber. Mix well and apply on your skin for 20 minutes. Wash off with warm water.
Though all the ingredients used here are completely natural, make sure you do a patch test on your hand before using it to prevent any allergies. For more such beauty related stories, stay tuned!