Know How To Remove Hairspray Buildup From Your Hair
If you are experiencing greasiness, dullness, and hair breakage, then the culprit can be the hairspray buildup on your scalp and hair.
Everyone loves well-styled hair, don't you agree? But then, to achieve the hairstyle of our dreams, what do we use? Of course, a hairspray!
Whether you want your hair to lay down flat when you are going for a sleek look or you want to do a specific style like a pouf, hairspray is the product that you reach for, right? But do you have any idea that this miracle product of yours can build up and leave you with dull and lifeless strands?
Hairsprays can leave behind a residue on your hair and scalp if you use the product too often. The buildup does not budge and can further prevent oils from reaching the hair. This can further clog your hair follicles and can lead to itching and dullness.
But don't worry, you can remove this hairspray buildup with some amazing household ingredients that would be easily available in your house. These methods will not take more than 30 minutes and will definitely restore your hair's original shine and moisture.
So, let's get started, shall we?
Apple Cider Vinegar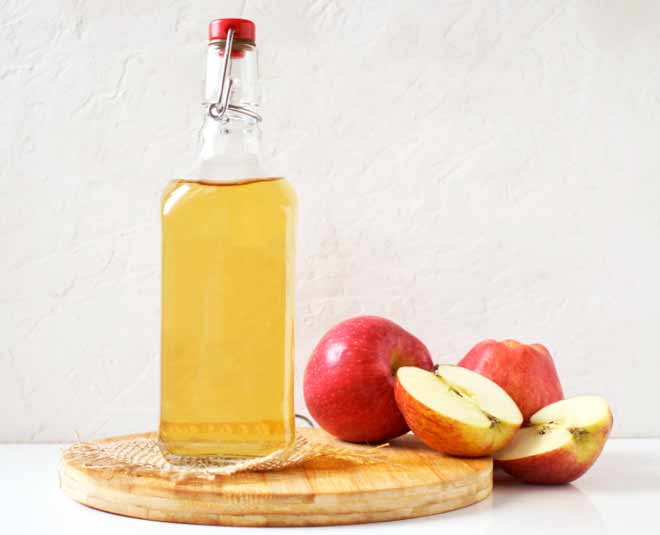 Apple cider vinegar (ACV) is usually used as a hair rinse to maintain hair health. It is also a natural ingredient that you can use to remove any buildup left on your scalp and hair from hairspray or any other chemical-laden hair products.
As you now know, the product buildup can lead to your hair's pH level losing its balance, hence, adding acid back into your hair can close the hair's cuticles and further detangle your tresses leaving them smooth and lustrous.
Method
Take one cup of water.
Add 1/4th cup of apple cider vinegar to the water.
Store the prepared hair rinse in a spray bottle.
To use the apple cider vinegar hair rinse, first, start by shampooing and conditioning your hair like you usually do.
Then, apply the mixture with the spray bottle or pour the hair rinse over your clean and wet hair.
Also, massage the rinse into your scalp and hair thoroughly.
Let it sit for a minute or two.
Then, rinse your hair thoroughly.
Don't miss:Avoid These Hair Care Blunders While Dealing With Your Hair
Baking Soda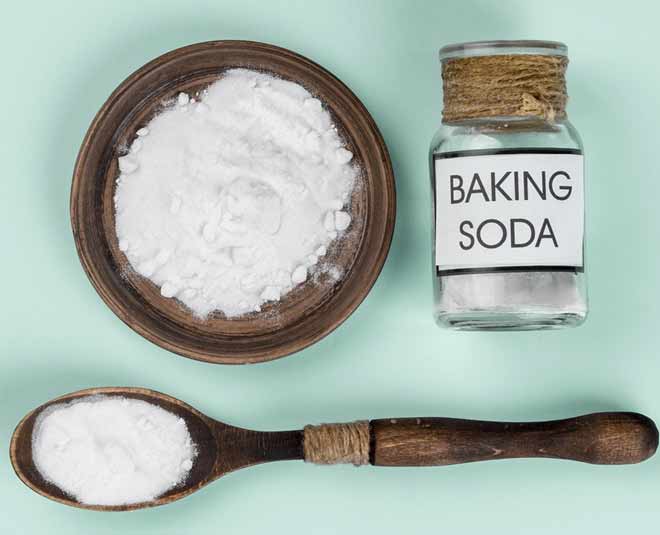 Using baking soda is another natural way to remove the hairspray buildup from your strands. As your regular shampoo alone may not strip away buildup, mixing it with baking soda is one of the amazing tricks to slough off any dead cells as well as any oil or grime.
Trust us, this method will make your scalp super clean!
Method
Pour 2-3 tablespoons of your regular shampoo into a bowl.
Then, add 1 teaspoon of baking soda to it.
Mix both the ingredients well to form a smooth liquid.
Now, apply the mixture onto your hair, but first, focusing on your scalp.
Then, take a small amount of the mixture onto the wide-toothed comb and run it through your dry strands.
Leave the mixture on for about 5-7 minutes.
After that, rinse the mixture from your hair. Make sure that the entire mixture is gone.
Then, use your shampoo and conditioner as usual.
Lemon Juice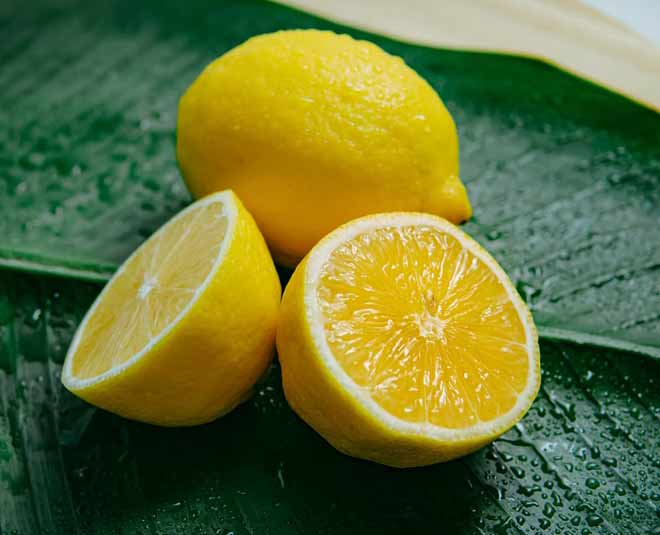 When you find hairspray buildup on your scalp, then use lemon juice.
First, lemons are rich in Vitamin C which can improve your hair growth by boosting the production of collagen. Then, it deeply cleanses your hair as well as your scalp while unclogging your hair follicles. Also, it doesn't take away your hair's natural moisture.
But also, keep this in mind, lemon juice has the tendency to lighten your hair, so in order to prevent that, don't spend much time in the sun after using this hair rinse.
Method
Take 3 cups of water in a bowl.
Add 1 tablespoon of lemon juice to the bowl.
Stir the ingredients with a spoon to combine.
Now, to use the hair rinse, pour the hair rinse on your clean and washed hair. Make sure that you don't get the rinse into your eyes as it will sting.
Let it sit for about 5 minutes.
Rinse your hair with plain water.
Follow it up with some hair conditioner on the ends so that your hair don't get frizzy.
Don't miss:How To Make Onion Hair Spray For Thick, Healthy Hair
Clarifying Shampoo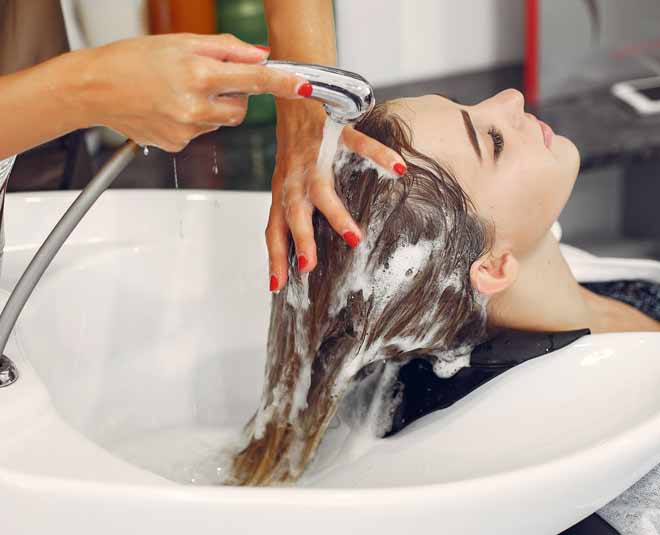 If you use hairspray on a daily basis, then, using a clarifying shampoo is your best shot!
While your regular shampoos work well in clearing off the dirt and excess oil from your hair and scalp but clarifying shampoos are specifically created to remove buildup. How?
These shampoos contain a high amount of SLS which is a chemical agent that essentially helps in removing any buildup. However, don't forget that these are aggressive detergents that may strip the natural moisturizing oils from your hair. So, don't use this shampoo every day.
Method
Take a small amount of your clarifying shampoo in your palm and apply it all over your wet hair.
Then, use the tips of your fingers to scrub the roots of your hair.
You can also use a shampoo brush to further exfoliate.
Once you have covered all the spots, rinse the clarifying shampoo out of your hair.
Then, use your favourite conditioner on all of your hair and leave it in for 3-5 minutes.
After that, rinse off your hair.
Which of these methods are you going to use? Do share your thoughts with us on our Facebook page. For more such stories, stay tuned to HerZindagi!