With the pandemic not ready to leave, everyone is finding peace in skincare, in thinking that atleast this one thing that we do is productive and for the best! This is primarily why a lot of us have shifted to natural homemade beauty products instead of store-bought, chemical-rich ones. Today we are going to teach you about a similar homemade product that is extremely easy to make - 'Cucumber Mint Sugar Scrub'.
What Is A Sugar Scrub
A sugar scrub is usually a homemade blend that consists of sugar as the main ingredient in its granulated form. This scrub is applied to areas where you wish to remove the dead skin cells and gently massage it in a circular motion. However, while using sugar scrub beware that this can turn out to be too rough for your facial skin so we suggest you keep it off your face. If at all you want to apply it on your face, limit it to your nose, forehead, lips and chin.
Cucumber Mint Sugar Scrub
A cooling scrub that has a list of never-ending benefits. We have listed down for you the star ingredients and how they help your skin!
Benefits Of Cucumber For Skin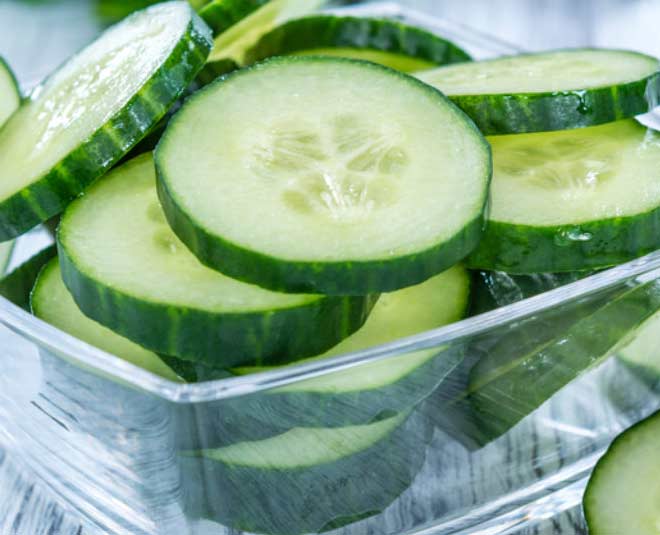 Image Credit: appreciategoods
Cucumber helps in hydrating the skin which is an important part of keeping your skin firm.
It offers a cooling effect for the skin which not only soothes the skin but also performs anti-inflammatory properties.
If you have been out in the sun for too long, your skin may experience a sunburn. This burn can be cooled down by the application of cucumber.
Cucumber is known to tighten the pores of the skin which in turn regulates oil production and prevents acne breakouts.
Don't Miss- Learn How To Make Mermaid Sugar Scrub At Home!
Benefits Of Mint For Skin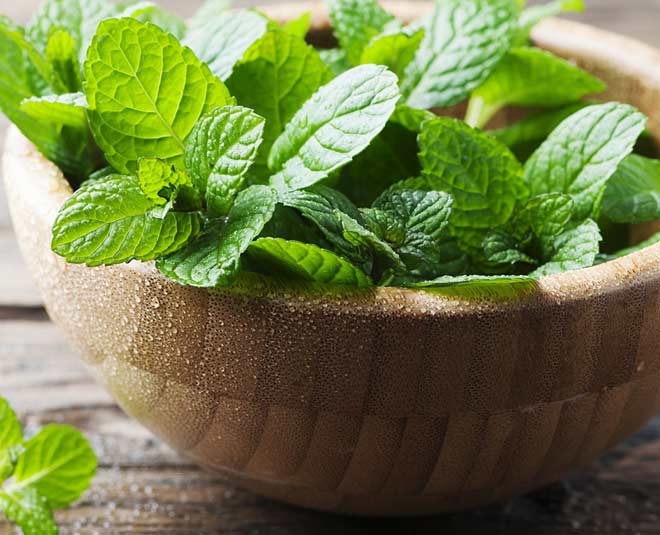 Image Credit: tunza.eco-generation
Mint leaves have healing properties which make them a great ingredient if you wish to soothe your dry and itchy skin.
The reason why mint is used in so many beauty products is that it is known to unclog your pores and tone your skin.
Mint helps in fighting aging of the skin.
Apart from this, mint can be used on acne-prone skin to prevent and cure acne breakouts.
How To Make Cucumber Mint Scrub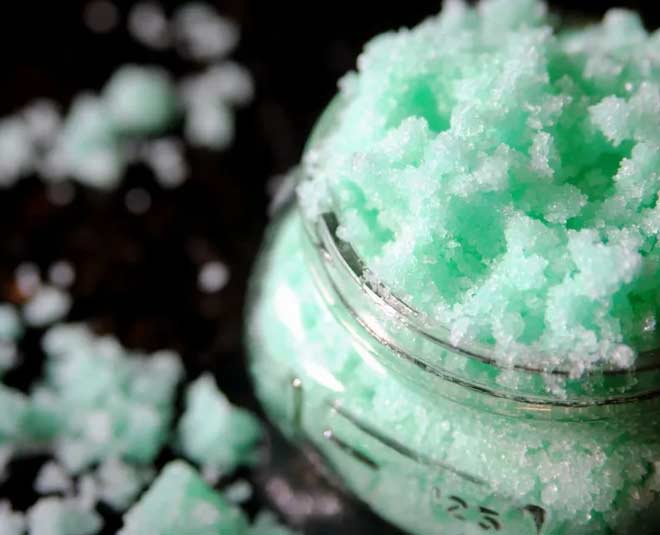 Image Credit: i0.wp
Ingredients Required
1 Large Size Cucumber
½ Cup Fresh Mint Leaves
4 Tbsp Coconut Oil
3 Tbsp Olive Oil
3 ½ Cups Of Granulated Sugar
2-3 Drops Of Peppermint Essential Oil
Directions
In a blender, add the cucumber and mint leaves. Blend it well, make sure the consistency is partially juicy and partially chunky. You do not want to make juice.
Next, take a pan and heat your coconut oil and olive oil together.
After the coconut oil has completely melted, turn off the heat.
Take a bowl, add your sugar to it. On top of the sugar add your oils along with the cucumber and mint paste and the essential oil.
Mix all the ingredients well and make sure they combine.
Transfer the sugar scrub to any jar of your choice and it is ready to be used!
Don't Miss- Here's All That You Need To Know About Scrubbing Your Skin
How To Use Cucumber Mint Scrub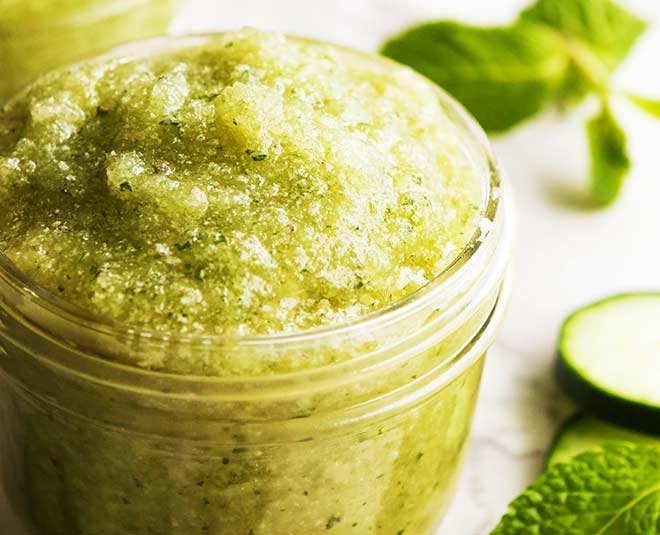 Image Credit: images.squarespace-cdn
You can apply the scrub on your lips and scrub it gently for five minutes to rid the lips of the dead skin cells and instrument blood flow.
Apply the scrub on your feet after a tough day at work. The mint will help get rid of the ankle sores and cucumber will soothe your feet. Wash it with hot water.
You can also apply the scrub to your nose, forehead and chin. The sugar granules will fight the dead skin cells and lighten the skin while the mint and cucumber will soothe your skin in case you are acne-prone.
Above all, this is a great option for gifting!
We hope you enjoyed reading this article! If you wish to read more such articles, stay tuned to HerZindagi!