Applying henna or mehendi on your hands is an ancient ritual in order to beautify your hands. This is on every special occasion including festivals and weddings. In fact, karwa chauth is near and you will not find a single woman without henna on their hands during karwa chauth. It is believed that the darker the colour of the mehendi, the more the woman is loved by her husband.
The colour of the mehendi fades away in a few days, however, it might leave a stain on your nails which looks extremely displeasing. So, here are ways to get rid of henna/mehendi from your nails.
Salt
Salt has been used as a cleansing agent for a very long time. Also, you are not likely to have any reaction as it is natural. All you need for it to work is a bowl of salt water. Then, dip your hand with stained nails in the solution for about 20 minutes.
Saltwater will make the stubborn henna stains, then this will make it easier to dissolve. Once done, rust your hands and then, apply a moisturiser.
Olive Oil And Salt
We have another simple trick to remove henna from your nails. You just need a mixture of two ingredients: olive oil and salt. Mix two tablespoons of olive oil and salt in a small bowl. Blend them evenly. Once you are done, get a cotton swab and rub the solution gently on your nails.
Lemon And Baking Soda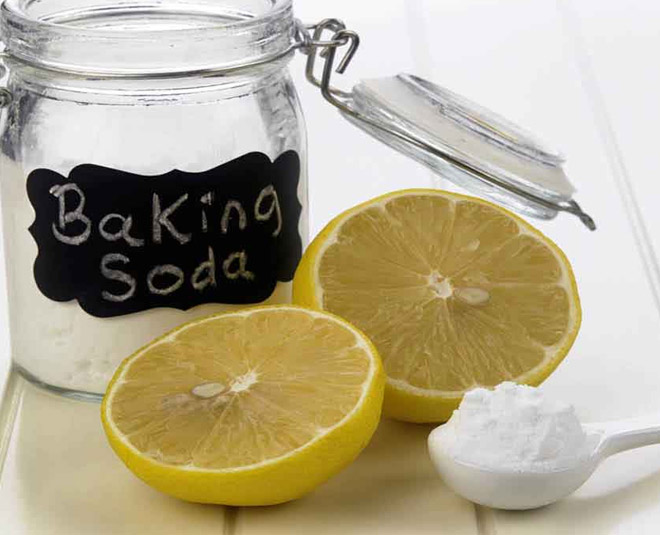 These two are known to have the best cleansing properties. In fact, these are used for house cleaning purposes by several people as these are the most effective. Again, both the ingredients are safe, so there is nothing to worry about.
To prepare the mixture, squeeze one lemon in a bowl and add 2 teaspoons of baking soda. Mix them well. Now, dip a cotton swab in the solution but remember to not soak it. Then, tape the cotton swabs on the stained nails. Leave them for about 2 hours and then, remove them.
After removing the cotton swabs, first, wash your hands with water and then, use soap and water. You will find henna stains going away with the flowing water. After this, just apply some moisturiser and you will have soft and clean hands.
Don't Miss: UPSC Civil Services Result: Meet The Women Who Ranked Amongst Top 10
Warm Water
Another trick to remove henna stains which is quite convenient is to use warm water. If you have nothing else in your house that will work, then resort to warm water as it can also work wonders. However, don't use water that is too hot.
Dip your hands with stained nails in water for 20 minutes and this will soften the stains making the henna go away. Now, just use a brush or loofah to get rid of the stubborn dye.
Don't Miss: Top 10 Sustainable Must-Haves For Your Home
Toothpaste
We use toothpaste everyday but apart from cleaning our teeth, it has some other uses as well. This works as an exceptionally good cleansing agent and can remove the stubborn henna stains from your nails. This is because it has detergents and abrasives that can be effective in pulling out stains and lightening the colour.
Just apply a small amount of toothpaste on your nails and leave it for 10-15 minutes until the toothpaste dries. Then, rub your nails with your fingertips to remove the colour of the henna.
For more such stories, stay tuned to HerZindagi!