Many fruits are laden with essential nutrients which can cure half of our skin related problems. One such fruit is grapes. Grapes are rich in Vitamin A, C, B6, and folate, which are essential for your skin cells. Apart from this, this superfood can give you smooth, clear and young-looking skin. It also contains Anthocyanin, an antioxidant that can help clear up acne and scars. Therefore, we are here to tell you about 5 homemade grapes face packs.
Boosting Collagen Production
Grapes are a rich source of Vitamin A, which helps in boosting the collagen production of skin and gives you wrinkle-free skin! Tomato, on the other hand, is also considered to be a great anti-aging ingredient that fights age spots and fine lines.
How to make it
To prepare this face mask, start with blending a small-sized tomato with 5-6 grapes. Blend it until you get a smooth paste. Avoiding your eyes and lips, apply this pack on your face and neck and let it sit for 15-20 minutes. Rinse off with cold water and pat your skin dry with a towel.
For Oily Skin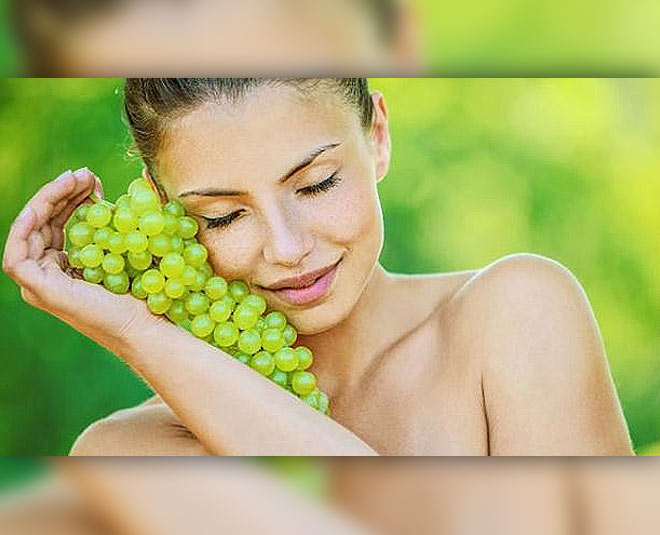 Tired of wiping excessive oil from your face? this face pack is just for you!
How to make it
Start with mashing 8-9 black grapes in a bowl. Add 1 tbsp of fuller earth aka multani mitti to it along with 1 tsp of rose water. Mix all the ingredients and apply this mixture on your face. Leave it on for about 15-20 minutes, rinse off with lukewarm water.
Reduce Dark Circles
Feeling like a raccoon lately? Fret not, grapes can help you get rid of dark circles.
How to make it
Apply some green grape pulp under your eyes before going to bed. You can also use grapeseed oil instead of pulp.
Don't Miss: These DIY Pineapple Face Masks Are Perfect To Bring In Winter
For Dry Skin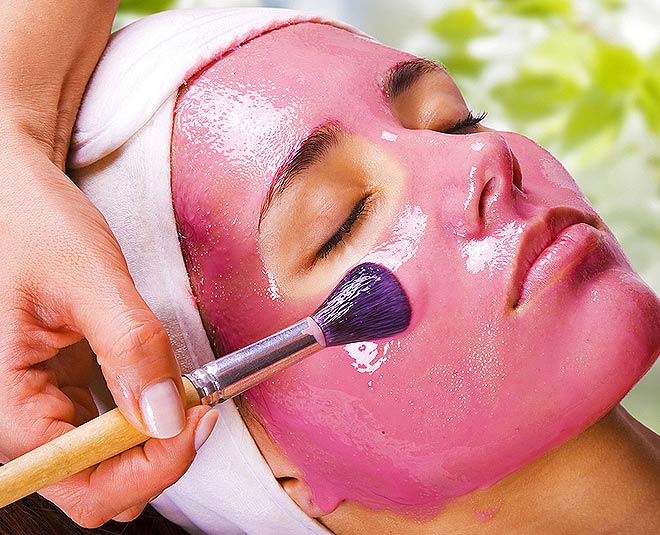 If you want to instantly moisturize your skin, this grapes face pack can do wonders and leave you with smooth and supple skin.
How to make it
Blend 2-3 strawberries with 4-5 grapes in a blender. Now, apply this mixture on your face using cotton. Allow it to sit for about 15-20 minutes before washing it off.
For Glowing Skin
While the chamomile juice reduces the appearance of blemishes and dark spots, sugarcane lightens the skin tone and removes acne-causing bacteria. When combined together, along with grapes, this mask gives you soft, glowing, and flawless skin.
Don't Miss: Homemade Hair Packs For Frizzy Hair
How to make it
Mix 1 tsp sugarcane juice with 2 tbsp of grape pulp and one tsp of chamomile juice. Apply it to your face and allow it to sit for 10-12 minutes before washing it off.
Disclaimer: This article is entirely based on research and data available on the internet. however, it is always advised to consult a doctor before making any changes in your diet or beauty regime.
If you have any secret remedy rolled up your sleeves, share it with us and we will surely include it in our article. Stay tuned to HerZindagi for more such articles.