Hina Khan is one of the most loved celebrities on social media. Right from posting her workout videos to sharing her holiday shenanigans, she keeps all her fans updated on her Instagram handle. Well, that's not all, Hina Khan also has a YouTube channel where she keeps sharing some interesting stuff.
Do you have any idea about Hina Khan's amazing makeup skills? Well, Hina Khan recently took to her YouTube channel and shared a quick tutorial for her no-makeup makeup look.
If you follow Hina Khan closely then you know it is rare that she goes OTT with her makeup. That's because the actress likes to keep her makeup minimal and fresh. If you have been trying to nail a similar look then Hina's makeup tutorial will help you. Here is a step by step guide which will help you nail the minimal makeup look. Read on.
Here Is All You Will Need To Achieve No-Makeup Look:
Concealer
Compact Powder
Eyeliner
Mascara
Eyelash Curler
Lip Liner
Lipstick
Blush Powder
Highlighter
Step 1
Use a moisturiser all over your face. You can pick any according to your skin type.
Step 2
Using a concealer, cover all the spots, pigmented areas. Hina Khan shared that she uses the concealer as a foundation on days she wants to wear less makeup. She applied it all over her face in small dots. Next, she used her fingers to blend it all. (how to use a concealer)
Step 3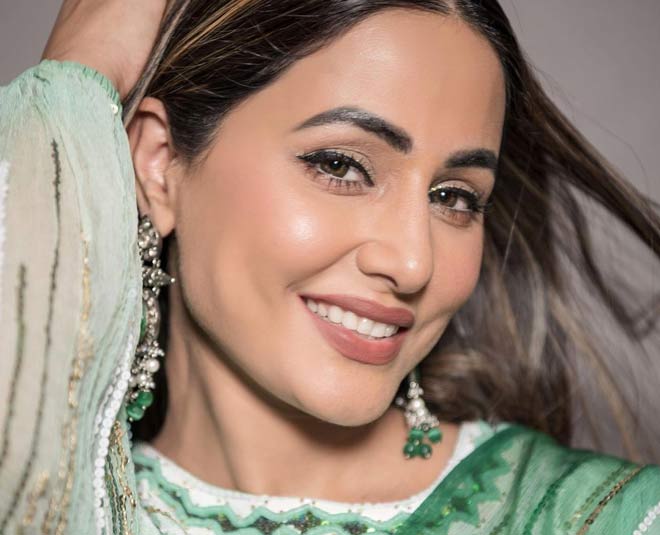 Set the concealer base with a compact powder.
Set 4
Using a spoolie brush, set your eyebrows. Fill in the gaps using an eyebrow pencil or brush.
Step 5
Pick any nude, light shade from the eyeshadow palette and apply it all over your eyelids. Hina Khan used a light golden eyeshadow. She shared that she prefers using her fingers to blend the products as it is easier.
Don't Miss: Hina Khan's 3-Step Beauty Routine For Young-Looking, Beautiful Skin
Step 6
Apply a thin line of eyeliner on your upper lids using an eyeliner pen or brush. Hina Khan used a pen eyeliner. This one is easier for beginners. Also, it is really easy and quick to apply, works for days when you are in a hurry.
Step 7
Prep your lips by using any lip balm. Follow with a lip liner and fill in with the lipstick or lip crayon. Hina Khan used a nude brown shade. You can pick a shade according to your choice.
Don't Miss: Hina Khan Uses Aloe Vera Cubes To Tighten Skin Pores, How To Make Them At Home
Step 8
Curl your eyelashes using an eyelash curler. Follow with mascara on your upper and lower lash.
Step 9
Use a nude shade lip liner to line the lower lash line of your eyes. Apply it and smudge it a little to give a smokey effect.
Step 10
Brush on some blush powder on your cheeks for that natural pink colour.
Step 11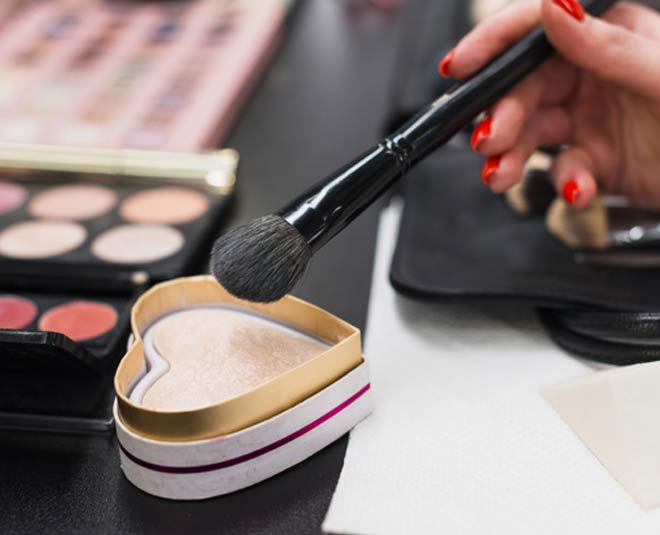 Use some highlighter on your cheeks, nose, and neck. Your no-makeup makeup look is done!
Well, minimal makeup or no-makeup makeup is one of the biggest trends this season. Hina Khan's minimal makeup look can be achieved quickly using a few makeup products. A look like this one is just perfect for days you don't wish to go OTT with your makeup.
We really can't thank Hina Khan enough for sharing her minimal makeup tutorial. For more stories around celebrity makeup, stay tuned!