Hair smoothening is one of the most common hair treatments done at salons these days. If you get hair smoothening done at a salon then a couple of products would be used on your hair which may include a lot of chemicals. These chemicals can damage your hair in the long run. Keratin products that are used to smoothen your hair can lead to headaches too. Split ends, dryness and grey hair are some common side effects of getting hair smoothening done.
To prevent your hair from permanent damage, it is best to stick to natural ways to smoothen your hair. Women who go for hair smoothening basically wish to smoothen their frizzy, wavy, or curly hair. Smoothening makes hair smooth and silky. However, the salon procedure can damage your hair. Here are some natural methods of doing hair smoothening at home:
Method 1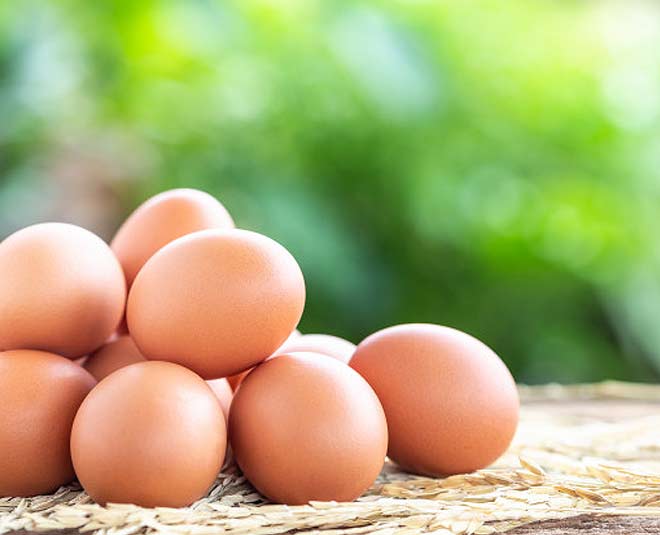 You need:
Directions:
In a bowl, add egg white, 1 tbsp of honey and 1 tbsp of olive oil. Mix well to build a smooth consistency. Apply all over your hair from root to tips and keep it for 30-40 minutes. Wash with plain water. You can use a mild shampoo to cleanse your hair. Do it once a week.
Method 2
You need:
Directions:
In a bowl, add coconut milk and lemon juice. Mix both the ingredients well to make a paste. Refrigerate overnight. Apply the mixture from root to hair end. Keep for around 30 minutes. Wash with a mild shampoo.
Don't Miss: Lockdown Challenge: Get Healthy, Strong Hair In 21 Days, Follow This Haircare Plan By Day
Method 3
You need:
Directions:
In a bowl add 2 tablespoons of olive oil and banana slices. Mix well to make a mask. Apply all over your hair and keep for an hour. Wash with a mild shampoo.
Tips To Keep In Mind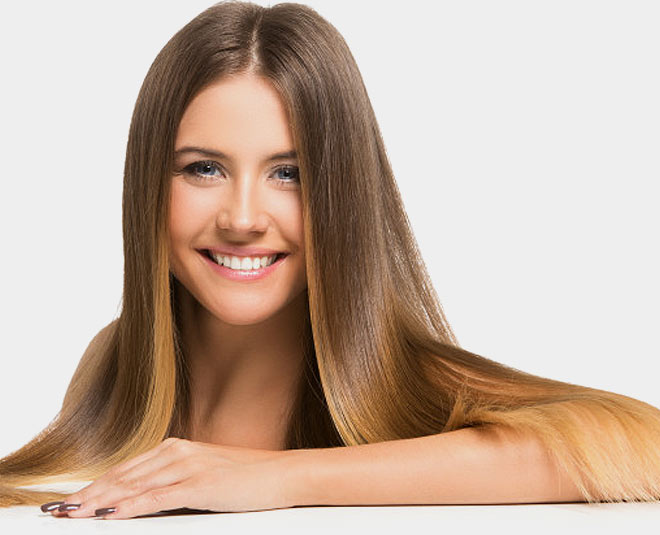 After you use any of these natural ways of smootheing your hair, don't miss blow drying them.
Using a flat iron on your hair is one important step while doing hair smoothening. After blow-drying, use a flat iron to smoothen out your hair. However, this is not mandatory. Styling tools use a lot of heat and this can damage your hair in the long run. You can follow this step if you wish to flaunt your straight and smooth tresses for an event. If used once in a while it doesn't damage your hair. Make sure you use a heat protectant.
Don't Miss: Don't Have Hair Spa Cream At Home? Make It Using These 5 Natural Ingredients
Always section your hair into smaller sections and then apply the hair mask so that none of the sections is left. Comb your hair using a wide-tooth comb so that the mask spreads evenly.
One important thing you need to keep in mind is detangling your hair before using any of the natural remedies on your hair.
While detangling your hair, make sure you start from the ends of your hair. This will prevent hair breakage. Go from hair end and then go up to the roots, this will help you detangle your hair smoothly, without putting pressure on your roots. If you have fine hair that gets tangled quickly then use a detangling serum, it will prevent breakage.
Hair smoothening gives you thick and healthy hair. Try using these natural ways on your hair to get smooth and glossy hair.