You must be missing your regular facial sessions at your favourite salon during this phase. If you miss pampering your skin then use this time to indulge in some self-care. Remember how your skin used to get that glow after a facial session? Facials are a must for your skin. Not just for that outer glow, for a healthy skin from within you need to get a facial done regularly. How does it work? Well, a facial massage increases blood circulation on your face which keeps your skin healthy. Many salons use face creams and other products that are packed with chemicals and which can harm your skin in the longer run. So, here we are with an easy to do fruit facial guide. This is a step by step guide where you use only natural ingredients to pamper your skin. Also, it is an economical way to indulge in some self-care.
Step 1 - Cleanse With Milk
Cleansing is the first step of any facial and here we use milk to cleanse the face. In a bowl take some milk and using a cotton ball, clean your face and neck. After you apply milk, massage it gently into your skin and let it dry naturally.
Step 2 - Scrub With Lemon Peel
It is very important to exfoliate your skin to get rid of the dead skin cells. For this homemade scrub, you need 1 tsp lemon peel powder and baking soda. Mix both the ingredients well to make a paste. You can add rose water or normal water to mix them. Using your fingers, apply it all over your face and neck and scrub for 2-5 minutes.
Don't Miss: Step By Step Guide: How To Do Facial Spa At Home On A Budget
Step 3 - Lighten Skin Using Honey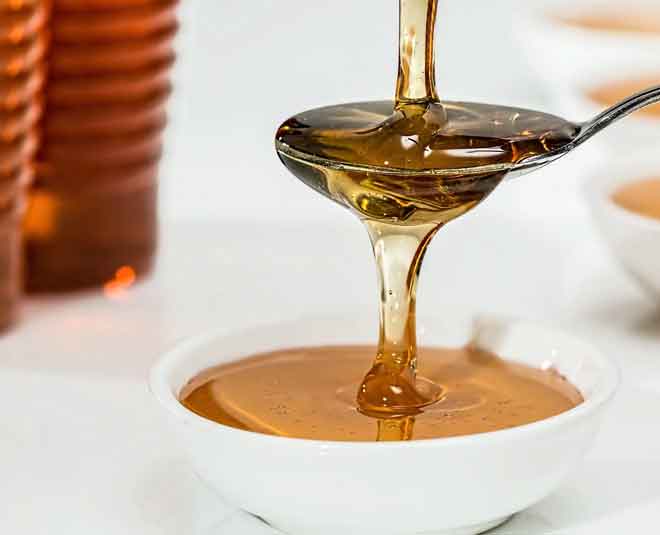 Do you know honey works as a great bleaching agent? Use some honey on your face and keep it for 10 minutes. Wash with normal water.
Don't Miss: Here Is How You Can Do Aloe Vera Facial At Home Using Ingredients Available At Home
Step 4 - Steam
In a pan, add water and bring to boil. Keep it on a table and bend your face over it to take the steam to your face. Use a towel to cover your face. This will open your pores and give you a beautiful glow.
Step 5 - Facial Pack
To prepare the final facial pack, you need:
Banana
Cucumber
Neem Leaves
Curd
Honey
In a grinder, add all the ingredients to make a paste. Add some honey to the mix and refrigerate for 20-30 minutes. Apply all over your face and then wash after 15 minutes.
You can also use tomato and lemon juice on your face if you don't have the above-shared ingredients.
Benefits Of Fruit Facial
All the ingredients used in this DIY fruit facial are natural and have no side effects on your skin. All these ingredients help prevent ageing, dullness and dryness.
We all usually get fruit facials done thinking the goodness of fruits will give our skin a natural glow but do those face products available in the market have fruits for real? We don't know! Best to stick to natural ingredients. Hope this fruit facial guide helps! For more such beauty tips, stay tuned!