Want to pave your way to flawless - glowing skin? If yes then we have something for you. In fact, you might have it in your home too. We are talking about fennel seeds. Yes, you read that right! You might find no relation between fennel seeds and beauty but actually, fennel seeds are a great boon for your skincare regimen. From making your skin clearer and free of pimples, dark spots, and pigmentation, they also help in making it smooth and supple.
And both consumption along with the topical application of this seed can help you attain great and healthy skin. So, without much ado let's take a look at how you can actually add these seeds to your beauty regimen.
Fennel Seeds And Yogurt Facial Cleanser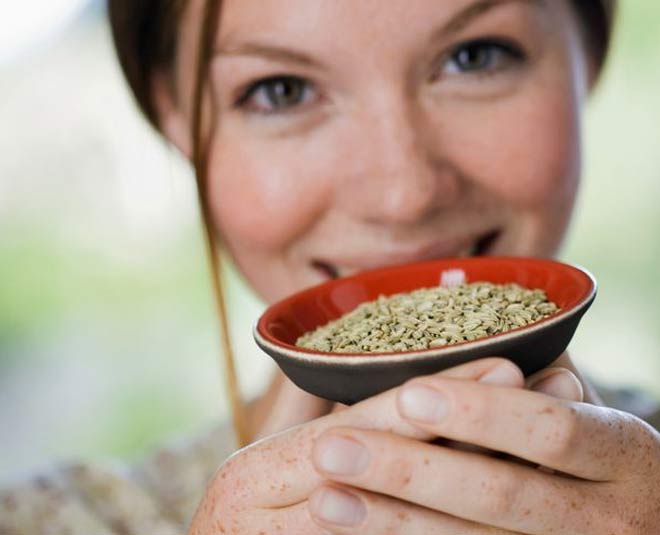 This face cleanser is great for your skin as it pulls out all the dust and dirt on the top layer of the skin. It brings a natural glow to your face and makes your skin smoother and softer. To make the DIY face cleanser, you will need 1 tablespoon fennel seeds and 1 tablespoon yogurt(benefits of yogurt).
Grind the fennel seeds to a coarse powder and then mix with yogurt add a teaspoon of honey and massage over your face for 10 minutes. Rinse with cold water and towel dry your face.
Fennel Seeds And Oatmeal Scrub
After the cleanser, you can follow a proper regime and use a fennel scrub post the cleanser. This scrub will help exfoliate the dead skin cells and unclog the pores. To make this scrub you will need 1 tablespoon oatmeal and 1 tablespoon fennel seeds and finally, mix it all with water and bring to a boil. Scrub on face after the mixture cools for bout 15 minutes and then finally rinse face with cold water.
Fennel Face Toner
This face toner can give you instant freshness and can make your face feel lighter and brighter with regular use. Make this fennel face toner by boiling 1 cup of fennel seeds in water for about 15 -20 minutes till all its essence is released. Further, take fennel essential oil and add two-four drops of it to the water after straining it. Store in a spray bottle and spray on your face when you need to.
Fennel Seeds Steam Facial
We all are aware of the many benefits of steam for the skin so, how would it be if you actually can mix both fennel seeds and steam. It would surely do a lot of good to the skin. So, to do a fennel facial just add some fennel seeds to the vapouriser and the tying your hair at the back, let your face be exposed to the steam entirely, move it side to side for better exposure to steam. Do this for at least 5 minutes and then wipe your face with a soft towel. This will give you radiant and spotless skin.
Don't miss: Fennel Seeds Water For Health: How To Make It At Home
Fennel Seeds Face Mask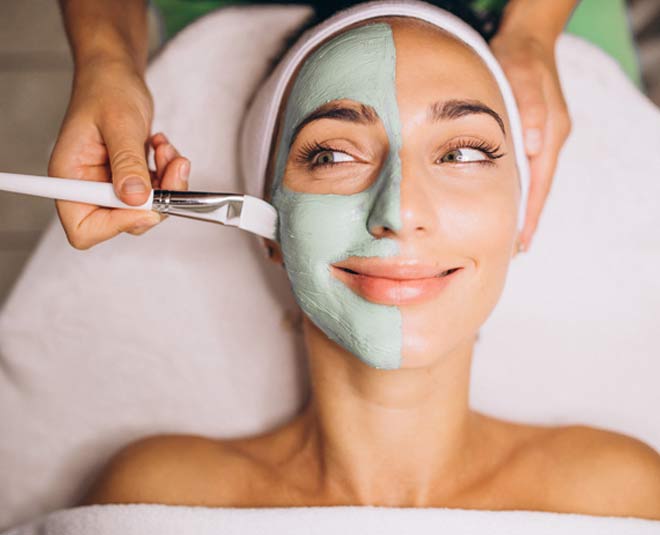 Start by grinding the fennel seeds to a coarse powder. Then add a tablespoon of gram flour and a teaspoon of turmeric along with honey and milk. Mix all the ingredients to form a paste apply on your face. This mask will help you get rid of all the skin problems and will also render a flawless shine on your skin.
Try these methods to add fennel seeds to your beauty regime and let us know how they worked for you. If you liked reading this article then stay tuned to Her Zindagi for more.