Has your skin started to feel dull lately? We are all stuck inside our homes due to the pandemic for more than a year now, getting no facial or cleansing sessions, working all day long, and somewhere lost that natural glow from our face. No?
Well, have you been cleaning your face properly at home? Dust, dirt, and impurities start to accumulate on our face with time and if not cleaned properly, they lead to skin issues like blackheads, whiteheads, open pores, dead skin among others, making our skin look dull.
It is important to exfoliate our skin from time to time and get rid of any impurities and dead skin layers. An easy way to do it is by exfoliating your skin with a good exfoliator. Here, I thought of sharing a tried and tested homemade scrub recipe. I have tried this myself and can say the results are amazing. Read on to know how you can make this 2 ingredient face scrub at home.
Strawberry And Honey Face Scrub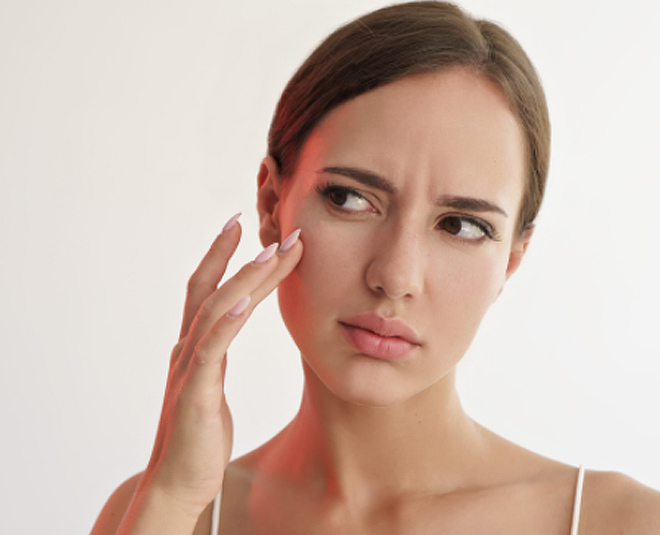 Ingredients Required
Directions
In a bowl, add a strawberry and mash it into a puree.
Add in honey and mix well.
Strawberry and honey scrub is ready.
How To Use?
Clean your face with normal water and pat dry. Take some scrub on your fingertips and start to scrub your face and neck. Make sure you do it gently. Scrubbing your face too harshly can lead to redness and rashes.
Benefits Of Exfoliating Skin With Strawberry And Honey Scrub
Strawberry For Skin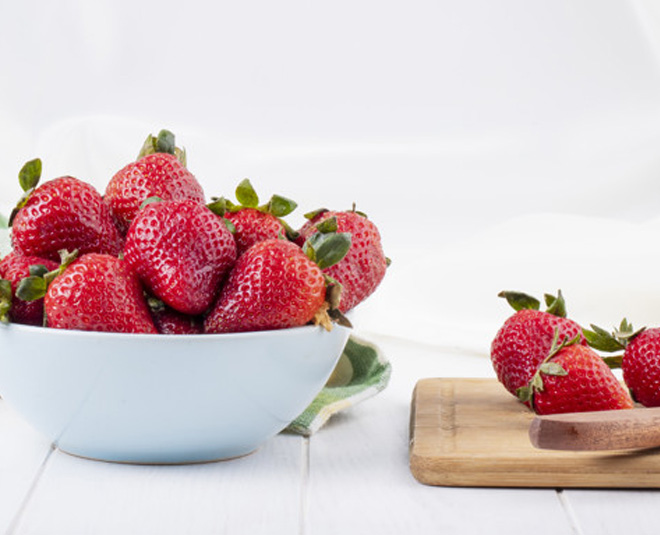 Makes Your Skin Glow
Strawberries are a good source of vitamin C. This makes it one of the best fruits to make your skin glow. Also, strawberries have essential nutrients and vitamins which boost your skin health. Exfoliating your skin with this scrub helps in removing dead skin cells, reducing tan.
Prevents Ageing
Strawberries have a good amount of antioxidants present in them. They keep our skin healthy and youthful by fighting against the harmful free radicals that can damage our skin in the long run and lead to wrinkles, saggy skin among other issues.
Reduces Dark Spots
The salicylic acid present in strawberries helps in treating skin issues like pigmentation and dark spots.
Don't Miss: Skincare Routine You Should Be Following To Treat Your Dull, Stressed Skin
Restrict Sebum Production
One big reason why you have acne or clogged pores can be that your skin produces sebum in excess. Strawberries have acidic properties which control sebum production in the skin and further control acne and clogged pores.
Honey For Skin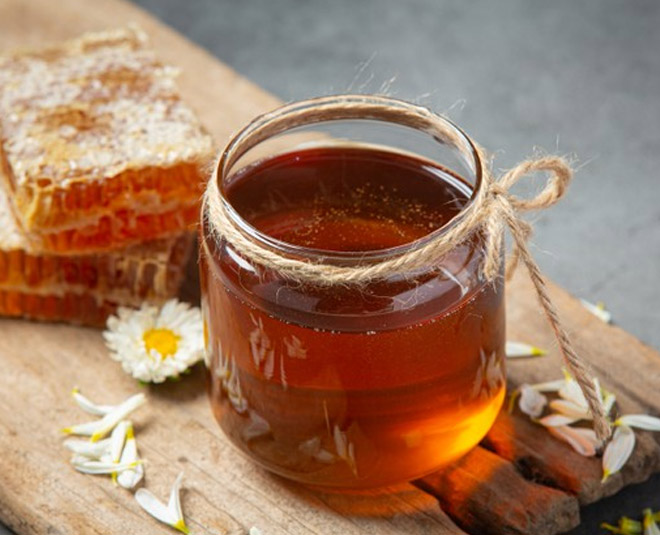 Brightens Face
When mixed with strawberry, honey works well to exfoliate your skin. It removes any dullness, dark spots from your face and instantly brightens up your skin.
Removes Dead Skin
Honey has exfoliating properties. It helps in removing dead skin layers and gives you a fresh glow.
Don't Miss: Bid Adieu To Scars Forever By Using Honey On Your Skin
Reverses Signs Of Ageing
Ageing signs like wrinkles, fine lines, pigmentation make your skin appear dull. Honey has natural antioxidants that control the appearance of ageing signs and give you a flawless, youthful glow.
Treats Blackheads
One big reason why your skin has started to look dark and dull can be blackheads. Blackheads are not very easy to remove. Honey has antibacterial, antiseptic properties and antioxidants that help cleanse your skin deeply. It helps get to the pores and removes all the impurities and blackheads.
Though this face scrub is completely natural, it is best you do a patch test on your hand before applying it directly on your face. For more such beauty-related stories, stay tuned!