Let's admit it, girls, greying of hair is one of our biggest nightmares. Those dreaded streaks of silver and white can not only make us look old but can also take a toll on our confidence. And, the only option we are left with is to look for quick and pocket-friendly ways to turn them into black.
So, instead of relying on expensive beauty products or treatments, we suggest you try these black tea remedies to get rid of those pesky greys. But before we dive into the DIY recipes, let us inform you that if you are undergoing any treatment or have an allergy, then consult your doctor before trying these remedies.
Black Tea, Rosemary Leaves & Oregano Leaves
Rosemary leaves and oregano leaves contain several enzymes which restore the pigment, melamine in the root of the hair as well as strengthening them. Add 2 rosemary leaves and 2 oregano leaves in seven cups of black tea. Boil them and set it aside to cool down. Once it cools down, apply it all over your hair and let it sit for an hour or so. Wash off with normal water. Repeat this procedure once a week to get naturally black and shiny hair.
Black Tea & Coffee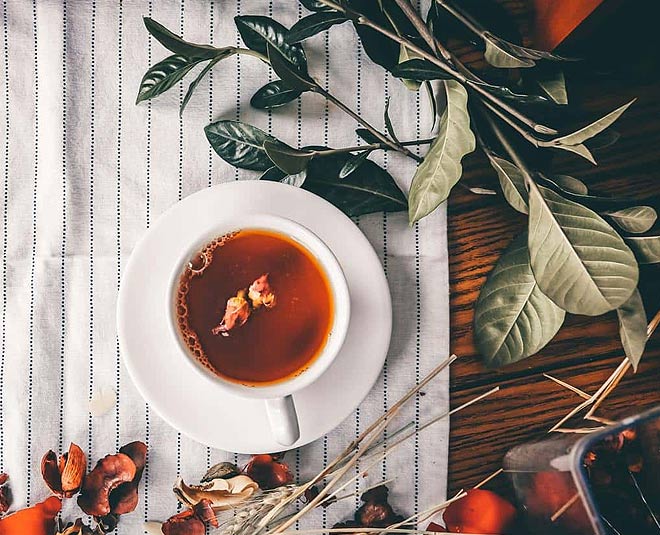 Coffee is an age-old home remedy to turn grey hair into black. And the combination of these super ingredients will not only prevent greying of hair but will also improve hair elasticity. To prepare this, start with pouring 2 cups of water in a pan. Add 2 tbsp of coffee powder and 2 black tea bags in it and let them boil. Cool and apply the concoction onto your hair with a brush. Let it sit for an hour or so before washing it off with lukewarm water.
Don't Miss: DIY: Kiwi Hair Packs For Long, Smooth & Dandruff-Free Hair
Black Tea & Tulsi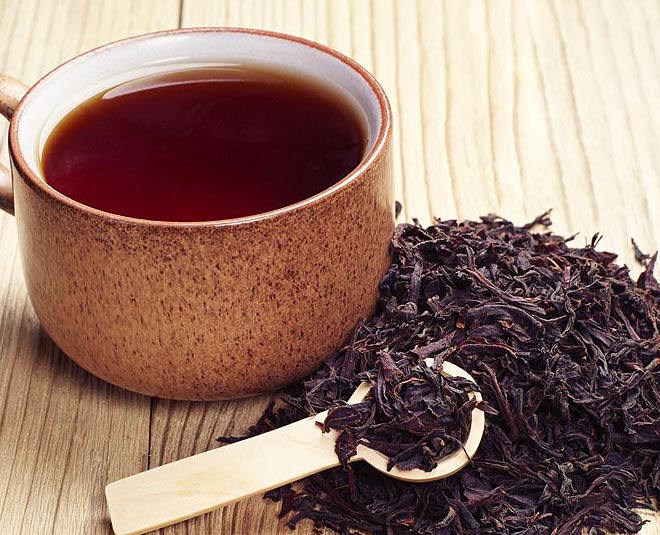 Black tea and tulsi together make for one of the best natural remedies for grey hair. Tulsi is a rich source of vitamin C and has been used in Ayurveda for all kinds of hair problems.
In a pan, add 4 tbsp of black tea and 4-5 tulsi leaves and boil them together. Cool and apply generously on washed hair. Repeat twice a week to darken grey strands.
Black Tea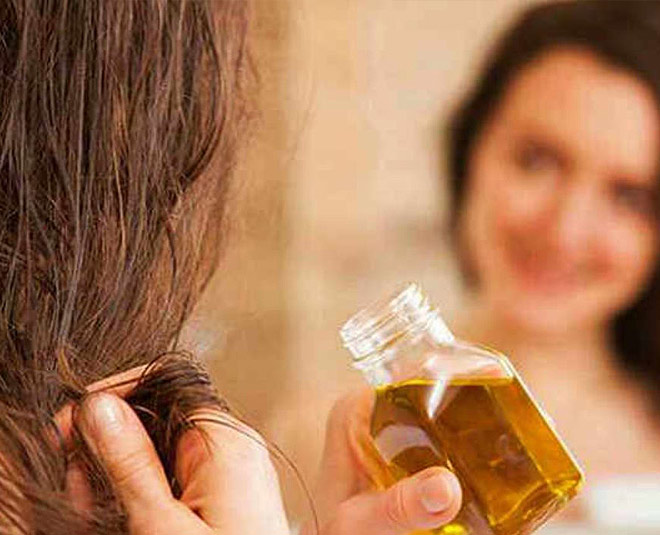 Boil a cup of water with 2 tbsps of black tea and a tsp of salt. Cool and rinse your hair with this mixture. Let it sit for about 15 to 20 minutes before washing it off. This will add a black shine to your hair and also make your hair silky.
So, what are you waiting for? Try these remedies and get rid of grey hair for GOOD! Also, if you have any remedy rolled up your sleeves then share it with us and we will surely include it in our article.
Disclaimer: This article is completely based on research and data available on the internet. However, it is always advised to consult a dermatologist before following any remedy or making changes in your regime.
Stay tuned to HerZindagi for more such articles.