One big problem a lot us face these days is premature greying of hair. What bigger nightmare than seeing a grey strand in your hair? Those grey hair start to make you look old instantly.
Seeing those grey hair, you may feel like applying hair colour on your hair right there but wait, do you know hor harmful they are?
Hair colours are packed with harmful chemicals that can damage your tresses and lead to hair loss. It can even worsen the situation by giving you more grey hair.
If to retain the natural colour of your hair and prevent them from getting grey then you need to stick to home remedies. When you use natural ways, there are no side effects and you get the best results.
Here are some home remedies that will help you turn your grey hair black.
Amla
Indian gooseberry or amla is the best remedy for your grey hair. Amla is packed with the goodness of Vitamin C and it great for your hair. The antioxidants present in amla make your hair thick and healthy. You can use amla oil on your hair regularly to reduce grey hair growth. You can also add amla to your diet in the form of juice or pickle.
Curry Leaves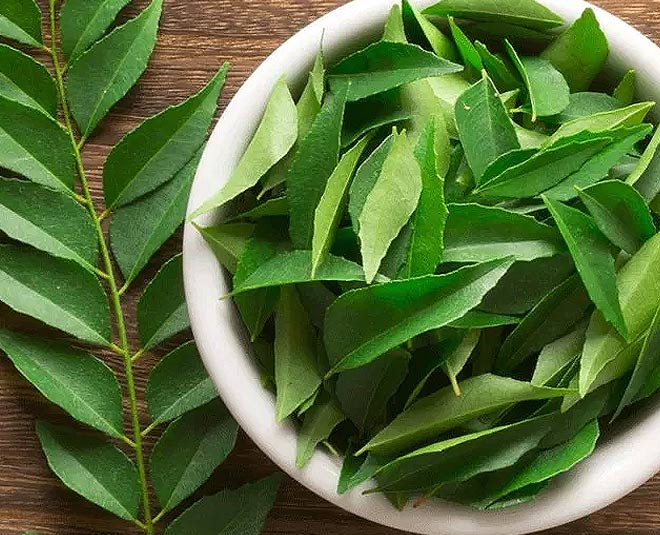 Do you know curry leaves have vitamins A and C that are great for your hair. Curry leaves can darken your hair grey. These leaves strengthen your hair and make them look healthy. You can use homemade curry leaves oil on your hair regularly. Add curry leaves to your dishes to enjoy the amazing benefits.
Coffee
Using coffee on your grey hair can help you get rid of them but not permanently. This works temporarily. Make some black coffee and keep aside to cool. Massage your hair with black coffee and keep for 20 minutes. Wash your hair with plain water, don't use any shampoo.
Don't Miss: From Dandruff To Hair Fall, Beauty Expert Shahnaz Husain Has Home Remedies For All Summer Hair Problems
Coconut Oil And Lemon Juice
When used in combination with lemon juice, coconut oil can help you prevent greying of hair. These two ingredients delay greying of hair. Mix some coconut oil with lemon juice and apply it on your scalp. Keep for 30 minutes and then wash with a mild shampoo.
Henna
If you want to dye your hair, henna is the best choice. Henna has antibacterial and anti-fungal properties that darken your hair naturally. While preparing henna for your hair, add amla powder, black tea leaves and some lemon juice to the paste. Apply this all over your hair and keep till it dries. Wash with a mild shampoo.
Fenugreek Seeds
These seeds have essential amino acids that prevent hair greying. Take some fenugreek seeds and add to the pan. Next, add some coconut oil and cook for a few minutes. Strain the oil and store in a jar. Apply this oil on your hair at night and wash it the next morning.
Stay tuned to HerZindagi for more such articles.