Cocoa butter has been used by people for several years because of its numerous health benefits. However, don't confuse it with the chocolate that we eat. While it is related to chocolate but is an entirely different product.
Cocoa butter comes from the cacao bean which is found inside the cocoa pod and is grown on a cacao tree. The cocoa pod is basically a large, gourd-shaped fruit. Inside this pod, there are about 30 to 40 cocoa seeds. Vegetable fat is extracted from these beans after drying, roasting and pressing them. This can even be done at home.
This fat extracted from the beans is known as cocoa butter. Everything else that is left can go on to become cocoa powder. Cocoa butter can stay solid at room temperature and has a low melting point. You don't need to use it in a hurry as it has a long shelf life of about two to five years.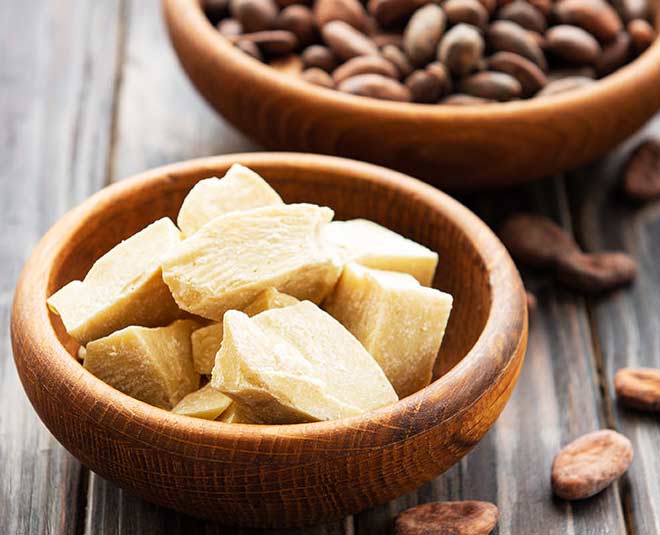 Cocoa butter is found in several skincare products as it is highly beneficial for the skin without any harmful side effects. Read on to know more about the beauty benefits of cocoa butter.
Prevents Stretch marks
It is believed by many people that cocoa butter can prevent stretch marks from developing. Pregnant women usually develop stretch marks on their body and cocoa butter is great for them. Many people will advise you to use cocoa butter during pregnancy to avoid stretch marks, however, there is no study to prove this.
Moisturises The Skin
Cocoa butter is a significant ingredient in several skin moisturisers as it is great for keeping our skin hydrated. Therefore, opt for a moisturiser (homemade moisturisers) that has cocoa butter listed as one of the ingredients. If you can't do so, then, use pure cocoa butter on your skin to relieve dry skin.
Your skin can also get dry due to several skin conditions such as eczema and psoriasis. Cocoa butter is also helpful in relieving skin dryness due to these diseases. However, it can do wonders for skin but it might not work on all skin types.
Heals Sensitive Skin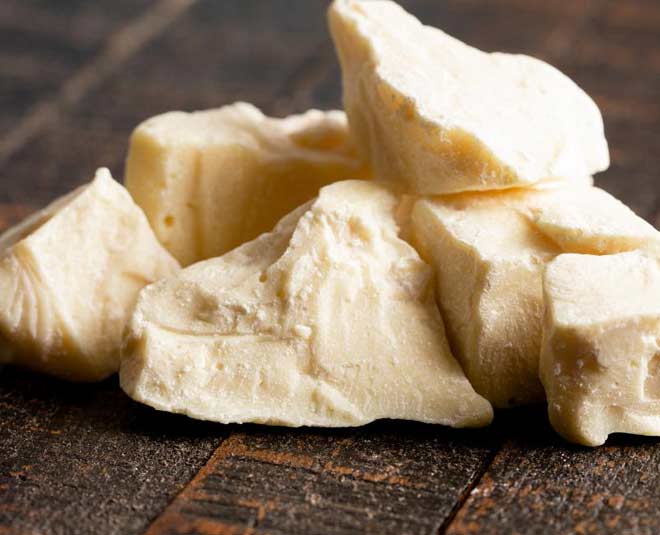 Again, there is no guarantee but cocoa butter has been seen to heal the skin from several rashes, irritation and skin diseases (tips to fix common monsoon skin problems) such as eczema and dermatitis. Along with this, cocoa butter is soothing in nature which helps you to get relief from any kind of itchiness and dryness.
Don't Miss: Chamomile Oil Beauty Benefits: 5 Ways To Use Chamomile Oil For Glowing Skin
Antioxidant Powerhouse
Cocoa butter is high in antioxidants which can help to fight off free-radical damage. This damage can lead to several skin problems such as skin ageing, dark patches and dull skin, therefore you need to be cautious. In order to protect your skin from free-radical damage, it is really important to keep it healthy as well as youthful.
Don't miss: Try Egg And Sugar Face Packs To Get Rid Of Facial Hair At Home!
Along with being high in antioxidants, cocoa butter is also an anti-inflammatory. This property also works as anti-ageing and helps the skin to stay young.
For more such stories, stay tuned to HerZindagi!