Salons offer many services for bridal care, which may also include treatments for specific skin and hair problems. Some of these should be taken in good time. For example, if there is an acne condition or blemishes, or a hair problem, the treatments may be taken at least 2 to 4 months in advance.
What Is A Bridal Makeover?
Salons also offer specific premium and luxury bridal packages, which begin before the wedding. The actual salon make-over for brides culminates on the day of the wedding itself, with make-up, hairstyling and even dressing up in the bridal attire.
The bridal packages may include a choice of facials. For example, we offer a choice of our premium facials, like Diamond, Plant Stem Cells or Flower Botanic.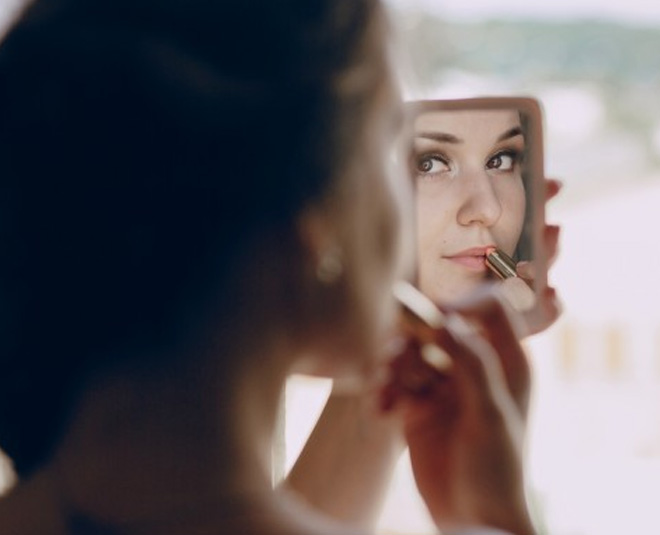 What Does Bridal Makeover Include?
The beauty therapist advises the facial one should take, according to skin type and texture. Bridal packages also include body polish, full body waxing, threading, spa manicure and pedicure and hair spa. The charges for bridal make-up are usually extra.
The bride can also have treatments for skin and hair problems, like acne, scars, blemishes, open pores, dark circles, hair loss, dandruff, hair damage, etc. These should be started well in advance and may carry on till a day or two before the wedding.
How To Take Care Of Acne-Prone Skin?
If there is an acne condition or blemishes, or a hair problem, the treatments are taken in advance, depending on the problem. Acne treatments, for example, should be taken at least 6 to 8 weeks in advance.
Our therapists may also recommend specific treatments, depending on the problem. For instance, if there are acne scars, the facial treatments may include veg peel for the removal of scars and blemishes.
The charges for such treatments are extra and not included in the bridal package charges, mentioned above.
Hair treatments for dandruff, hair loss, hair revitalising treatments for damaged or frizzy hair may also be taken in advance. The number of sessions will be according to the problem.
The Best Treatment For Acne-Prone Skin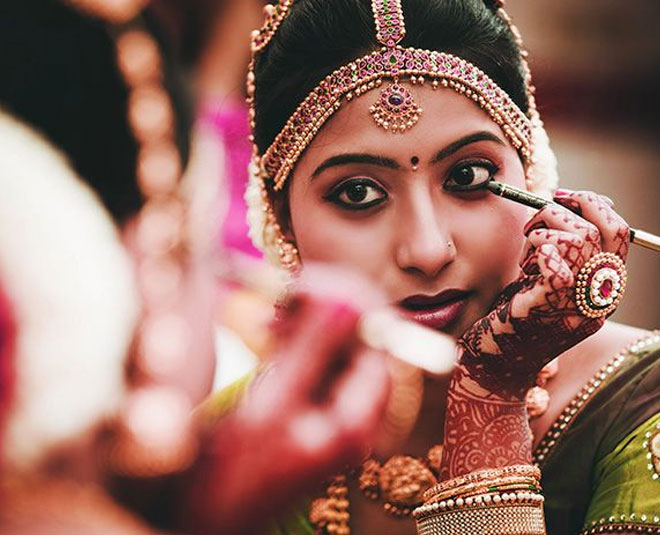 Veg peel is a powerful treatment for the skin, making it clear, smooth and free from blemishes. It helps to restore health and beauty to the skin. It is especially good for minimising scars and blemishes, as is common in problems like acne and pigmentation.
Veg peel treatments are usually given once a week, along with treatment to be followed at home. That is why they need to be taken well in advance. The total time taken depends on the extent of scarring.
Treatment For Oily Skin
An oily skin, with problems like blackheads and open pores, also needs salon clean-ups and treatment. The treatment involves deep pore cleansing, exfoliation, removal of blackheads, toning and improving skin texture. Specialised masks are used to reduce the oiliness of the skin and close the pores. If there is acne, the treatment should be started at least 2 months in advance. If there are scars, it should be started even earlier. The therapist will advise the time and kind of treatment.
Home Remedy For Oily Skin
Use an astringent after cleansing. Lemon juice and rose water (how to check rose water purity) have an astringent effect. Grated cucumber or cucumber juice can also be applied on the skin for an astringent effect. Keep it on for 15 to 20 minutes and wash it off.
If there are blackheads, use a facial scrub should be used on the blackhead-prone areas. Scrubs should not be applied on acne, pimples or rash. Mix rice powder with curd or rose water and a pinch of turmeric. Apply on areas with blackheads twice a week. Rub gently on the skin with circular movements. Leave on for 5 minutes and wash off with water.
Don't Miss: Honeymoon Skincare: Shahnaz Husain Share Tips To Maintain Beauty At The Beach
Manicures And Pedicures
While regular manicures and pedicures (why you should get a manicure done once in a while) help to keep the hands and feet in good condition, the pre-bridal manicure and pedicure may be done the day before the wedding. Some like to have it done before the mehndi ceremony. Waxing and removal of facial hair (upper lip) and eyebrows may be done 2 or 3 days before the wedding. This actually depends on individual needs, but it should not be done on the day of the wedding, as some skins are prone to eruptions or rash after waxing.
Don't Miss: Shahnaz Husain Shares Bridal Foot Care Tips
A world-renowned beauty expert, Shahnaz Husain can solve various beauty issues with simple remedies. For such tips, stay tuned to HerZindagi.