How often do you pamper your hands? When was the last time you got a hand massage or trimmed your nails? Just like our face and other parts of the body, our hands to need some attention. It is not only making your hands look pretty. When you get a manicure done, different techniques are used to exfoliate your hands, soothe your cuticles and shape your nails which help your hands look not only nice but healthy too.
If you ask me, manicure sessions are so relaxing. With so much work all day, we rarely get time to relax our hands and pamper them a little. If you have been skipping your manicure sessions then here is why you should get one done right away.
Improves Blood Circulation
Manicures include a good hand and arm massage which is essential to release pain and tension in the muscles. Getting a massage done helps in improving blood and lymph circulation in the hands and arms which further helps prevent pain and stress.
Removes Dead Skin Build Up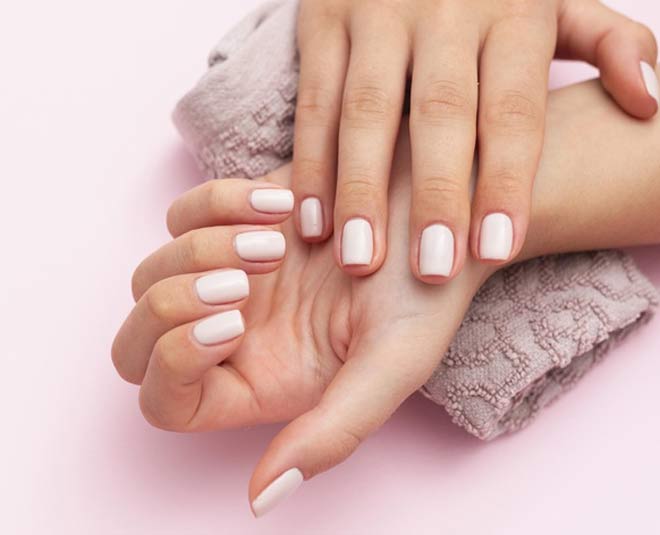 Just like our face, our hands too need some exfoliation every now and then. This helps in removing the dead skin and dry skin build-up on your hands which get accumulated with time. Scrubbing hands and nails helps in removing any such layers which make your skin look dark and dull.
Prevents Hangnails
Do you suffer from hangnail pain? This is a common issue a lot of women face and one common reason behind it is not paying enough attention to the nails. Not taking care of your nail length and cuticles once in a while can lead to hangnails which are extremely painful. Getting a manicure done regularly helps in preventing hangnails as your skin gets enough moisturisation during the manicure session which further prevents the problem. (tips to take care of brittle nails)
Helps Release Stress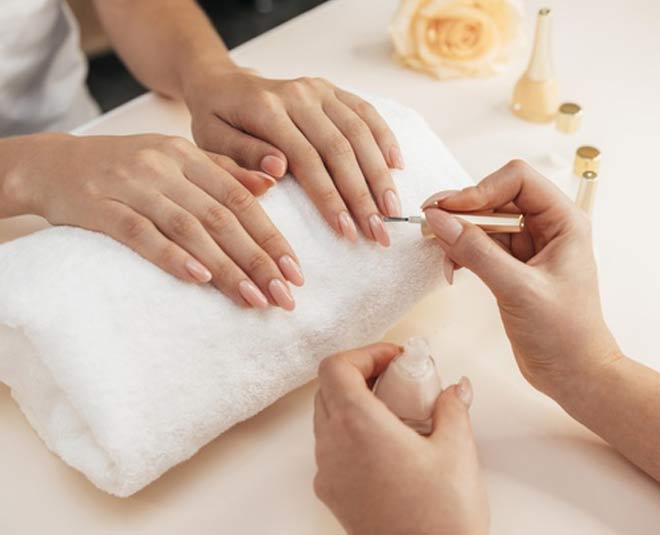 Almost all our daily tasks are incomplete without the usage of our hands and we never get time to relax them a little. Getting a manicure done regularly helps in releasing tension in your hands and fingers.
Don't Miss: What Are The Benefits Of Using Hand And Nail Cream And How To Make It At Home
Removes Tan
Exfoliation is an important step of the manicure session and is followed for a minimum of 5 minutes which is great for removing any discoulouration or tan on your hands and fingers.
Improves Appearance Of Hands And Nails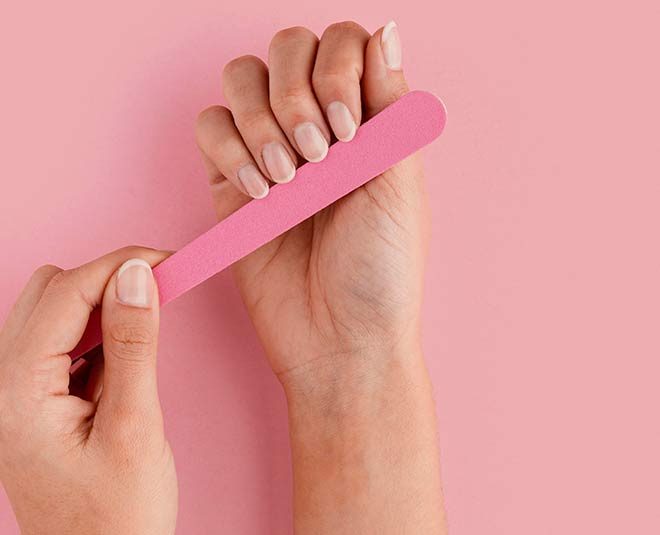 Hand cream, scrub and mask used in a manicure session help in improving the texture and colour of your hands. All that dead skin accumulated on your hands and nails gets removed. Your hands look beautiful and healthy!
How To Do A Quick Manicure At Home?
If you don't want to head to the salon for a manicure then you can do it at home. All you need are a few things like a massage cream, scrub, nail cutter, nail filer, nail polish remover, and water.
If you are wearing nail paint, remove it and then cut and trim your nails. File them.
Don't Miss: 4 DIY Beauty Packs That Will Remove Tanning, Bring A Glow, Hydrate Your Hands & Arms
Next, start exfoliating with a good scrub. Make sure you massage for at least 5 minutes. Wash it off and pat dry.
Using a cream, massage your hands and arms. Let the cream soak in.
You can prepare a homemade hand mask using some gram flour, turmeric, haldi, or milk, and some rose water. Mix well to make a paste and then apply all over your hands. Let it dry and then wash.
Pamper your hands and nails with a manicure session! For more such stories, stay tuned!