When you are done with your wedding, thereafter comes the time to enjoy and relax with your better half on your honeymoon. One of the best options is to go to a beach and enjoy the ocean. However, on your honeymoon by the sea, you will need more skin and hair care cosmetics, and fewer make-up aids.
Here are some tips, to limit your grooming needs, and yet, look attractive, feel comfortable and protect your skin and hair.
Avoid Beach During Noon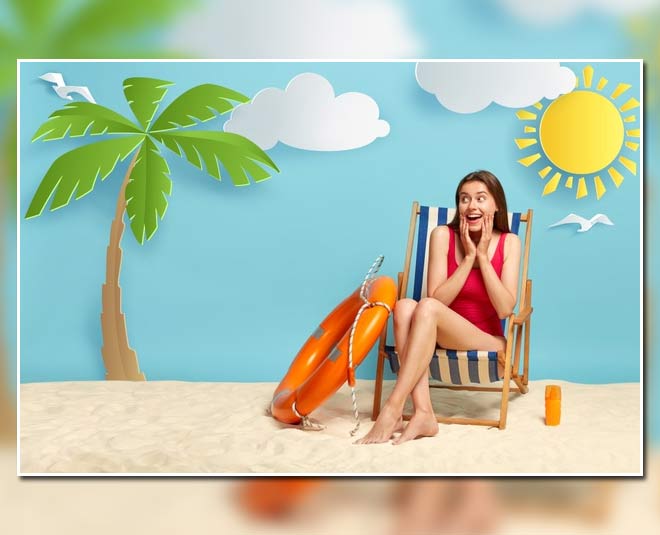 The effects of the sun are much more pronounced by the sea because water is a reflective surface. Try to avoid the beach between noon and 3 p.m. You will need a broad-spectrum sunscreen before going out in the sun. It should be applied 20 minutes before sun exposure, not only on the face but on all exposed areas. The back of the neck and arms are extremely vulnerable to sun damage too. If you are out in the sun for more than an hour, re-apply the sunscreen. Use a high SPF of 40 and above for sensitive skin. For oily skin, use a sunscreen gel.
How To Remove Skin Tan?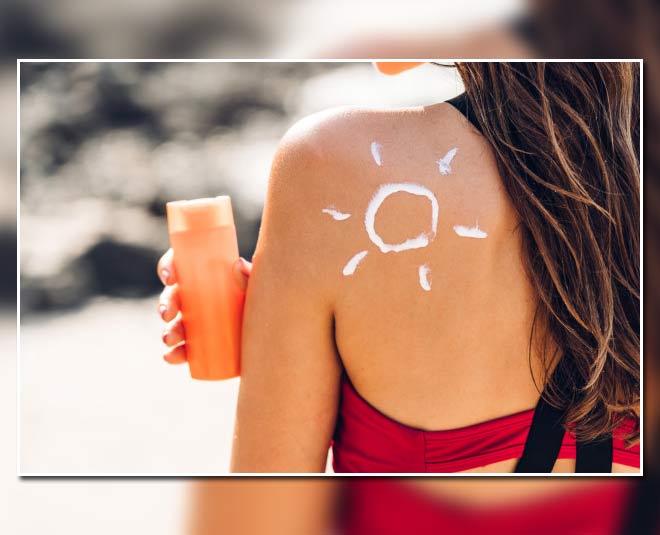 Suntan and sunburn are some of the effects to guard against while holidaying by the beach. After enjoying your time in the sea, rinse your face well with plain water. Once you go back to your hotel room, make sure to dab face with cold milk and leave on for a few minutes. This will assist by soothing sunburn and also removes tan.
Then apply moisturiser. It will remove tan and also leave your skin fresh and glowing. To remove tan, you can also add a pinch of turmeric (Haldi) to curd and apply daily. Wash it off after 20 to 30 minutes. Or, you can mix one teaspoon honey along with two teaspoons lemon juice. Apply daily on the face, washing it off with plain water after 20 minutes.
For oily skin, using a scrub also helps to remove tan. Rub gently on the skin and wash off with water. It will help to remove dead skin cells and their contained pigment. Ready-to-use scrubs are easily available.
Swimming Cap Is A Must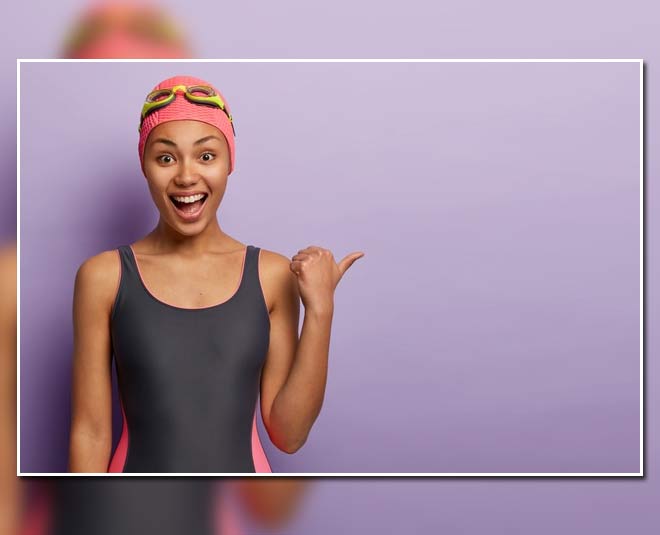 The salt in seawater can make the hair dull and matted. A swimming cap would help to protect the hair from the sun and salt. All you need to do is wet your hair thoroughly before swimming in the sea. The hair is porous. It can absorb that much and no more. Remember that wet hair will not absorb that much seawater. Applying a hair serum would also provide protection. Hair cream with sunscreen is also available. Also, don't forget to use mild herbal shampoo to wash the hair after swimming in the sea. After shampoo, apply leave-in conditioner or hair serum.
Natural Ingredients For Hair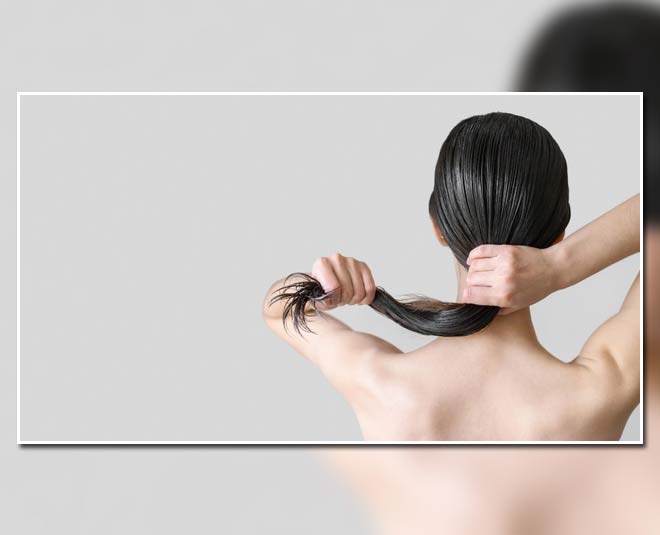 Use natural ingredients for your hair to improve its look. Ingredients like tea and beer may be easily available during a vacation and can be used to rinse the hair and add shine to it. Beer works well for dry hair. Add the juice of a lemon to the beer and rinse the hair with it. Leave on for a few minutes and rinse off with plain water. It softens and smoothens the hair and also adds shine.
Or, add a teabag to 4 to 5 cups of warm water. Remove the tea bag and cool the water. Then add the juice of a lemon and use it as a last rinse. This helps to make the hair silky and shiny.
Waterproof Makeup
For your make-up, carry makeup products that are "waterproof" or "long-lasting" and provide a matte (how to create matte makeup look) finish. Take eyeliner and lipstick. Perhaps, a lip gloss will do. Eye make-up that smudges easily is not for the beach. For the eyes, use brown waterproof eyeliner. Go for the natural look, with less blush-on. A faint flush would be suitable. Instead of applying blusher, you can use lipstick to dot on the cheeks and then blend with the fingertips.
This would make the blusher waterproof. Use as little colour as possible. The colours that are used should be closest to the natural colour tone of the skin. The blusher should provide a natural glow and lip colour should reflect the "no lipstick" look. Wet tissues are useful for cleaning and refreshing your skin. And don't forget your deodorant and talcum powder.
Don't Miss: HZ Exclusive Interview: The Pioneer Of Herbal Beauty, Shahnaz Husain Talks About Her Pathbreaking Journey Of 50 Glorious Years
Stay Hydrated
Drink plenty of water to maintain the water balance of your body, when you spend time in the sun. It also helps to keep the skin hydrated.
Don't Miss: Shahnaz Husain Gives Hair Care Tips And Hairstyle Cues For Brides To Be
Shahnaz Husain is world-renowned beauty experts, who write for many publications and chalks out some very amazing tips and remedies. For more such stories, stay tuned to HerZindagi.