Body creams and lotions are now a passe. Body yogurts are taking over the beauty market like anything these days. What is body yogurt? It may look like a regular moisturiser but it is a lot more smooth. It is specially designed to be used on damp skin just after the shower.
If you don't already have a body yogurt in your bathroom closet or still trying to figure out if it is worth investing then here are some benefits of using it.
What Is Body Yogurt?
Body yogurt is a moisturiser that quickly gets absorbed into the skin. It has emulsifiers which form a shield on the skin and keep it moisturised for a long time. As compared to regular creams and lotions, body yogurt has a long-lasting effect.
Body yogurt is applied on damp skin for the best results. The consistency is gel-like and lighter as compared to body creams or lotions.
Long-Lasting Moisturisation
One big reason why body yogurts are getting all the love this season is that they offer a long-lasting moisturisation. While the body lotions and butter offer a moisturisation that lasts about 12-24 hours, body yogurts last for about 48 hours. Those blessed with dry skin can't really do without some moisturiser, especially during winters. If you are looking for a product that keeps your skin moisturised for a long time then you must invest in a body yogurt.
Don't Miss: Kirti Kulhari's 3 Ingredient Body Scrub Recipe Works For Real
Quick Absorption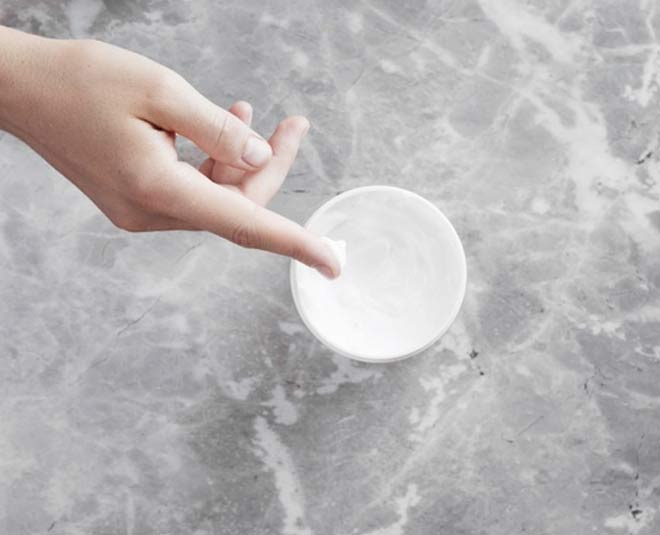 In today's fast-paced life, who has the time to moisturisers which take forever to absorb? Body yogurts get absorbed within a few seconds and keep the skin moisturised for a long time. It all gets even quicker if you use body yogurt on damp skin, just after taking a shower.
Feels Lightweight
During winters, there is always a need to reapply creams and lotions on our skin. However, a lot of them feel heavy and sticky and we feel like just skipping the whole thing. Body yogurts are lightweight. They don't feel heavy or sticky on the skin due to their gel-like texture. Body yogurt quickly gets absorbed and doesn't make your skin feel heavy.
Don't Miss: Use Shea Butter To Make Lotions, Face Creams And Moisturisers At Home
Amazing Fragrance
If you start to look for body yogurts, there are a variety of them available in the market and they come in amazing fragrances. Now, who doesn't want to feel fresh and light with a beautiful fragrance all day long?
DIY Body Yogurt
Though a variety of body yogurts are avaialble in the market, many of you may not want to invest in them. If you feel body yogurts are too heavy on your pocket or just want to go all-natural by preparing one for yourself then here is a quick guide for you.
Here is an easy DIY body yogurt recipe you can try. If it works for you, more batches can be prepared for furhter use.
You Will Need:
Directions:
In a bowl, add 150 ml of fresh aloe vera gel. Add 1 tsp of almond oil and mix. Using a beater, start whipping the two ingredients. After 1 minute of beating it, add 1 tsp of almond oil again. Keep whipping for another minute. Body yogurt is ready.
Body yogurts are great for those who have dry skin. For all its other amazing benefits, it deserves some space in your beauty closet. Don't you think? Share your thoughts with us. For more such stories, stay tuned!
Did you like this article ?