Let's be honest! Over time we have all realised the importance of natural ingredients over chemical packed products for our skin. Well, they say, nature is the best beauty therapist.
We all suffer from some skin issue or the other and to treat them we often turn to products loaded with chemicals which can damage our skin in the long run. However, if we look at nature we will find a range of ingredients which are effective in treating some common skin issues.
We spoke to Beauty and Wellness expert Shahnaz Husain and she shared a list of natural ingredients which can be used as home remedies for skincare. Read on.
Turmeric Or Haldi
A staple in Indian kitchens, turmeric or haldi has been a part of traditional medicine for ages now. During the ancient times, turmeric was used as a beauty aid because of its antiseptic and anti-inflammatory properties. Turmeric helps soften and brighten up your skin. Using it regularly is one of the easiest ways to improve your skin complexion. This is one reason why haldi or turmeric is commonly used in the preparation of body packs or ubtan. Turmeric can also help remove tan. Adding a pinch of turmeric to curd and applying it over tanned skin can help remove tan quickly. Keep on for 20 minutes and then wash it off.
Rose Water
Commonly found in our beauty closets, rose water has some amazing beauty benefits. The best thing about this natural ingredient is that it suits all the skin types including sensitive skin and acne prone skin. Also, rose water is a natural skin toner and can help refresh the skin.
Rose water is versatile and can be used in many different ways. Rose water is ideal for oily skin. It helps clean pores and reduce oiliness on the skin. In a bowl, add rose water and multani mitti or sandalwood powder. Mix well and make a paste. Apply this mix on the face. Make sure you avoid the area around eyes and lips. Once dry, wash with normal water.
Honey
Honey is a common ingredient in most skincare products because of its moisturising properties. It is a natural moisturiser which keeps your skin soft and smooth. Honey works for all skin types. One can apply honey on face everyday for 20 minutes. This helps keep skin soft and glowing. It is a great remedy for dry skin.
For oily skin, honey can be used with rose water and lemon juice. This mix can be used to moisturise the skin without leaving it greasy.
Don't Miss: Try Mira Kapoor's 1 Ingredient Home Remedy To Treat Your Skin Issues
Neem
Neem is packed with organic sulphur compounds which are beneficial for both your hair and skin. Neem can be used to treat a lot of skin woes like acne, pimples, rashes among others.
In a pan, add 5 cups of water, handful of neem leaves and cook on low flame.
Strain the leaves and let the neem water cool.
Wash face with this water.
The neem leaves can also be pureed and used on the face as a face pack to treat rashes and breakouts.
Milk
Loaded with protein, fats, vitamins and minerals, milk is just an ideal beauty ingredient. It is great for dry skin as it helps nourish skin.
For Normal To Dry Skin
In a bowl, add half cup of milk, few drops of olive oil and mix well. Apply on skin using cotton.
For Dry Skin
Milk cream can help nourish dry skin. It softens skin and leave it smooth and radiant. Using milk cream or malai everyday can help lighten skin. Milk cream can also be added to face masks and body scrubs.
Don't Miss: Shahnaz Husain Shares Anti-Pollution Natural Skin Detox
Cinnamon Or Dalchini Powder
Cinnamon is an effective natural ingredient to treat pimples and acne. In a bowl, cinnamon powder, few drops of lemon juice, honey. Mix well and apply on your pimples. Keep for an hour and then wash with normal water.
Aloe Vera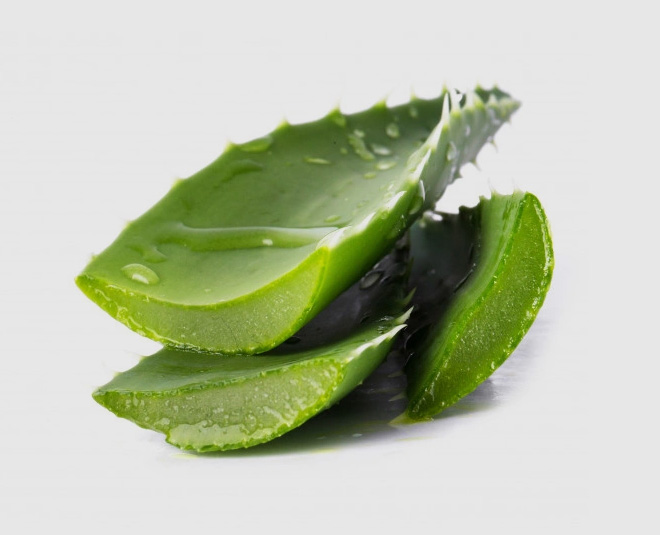 Aloe vera too is a versatile natural ingredient. It can be used to treat many skin issues. Aloe vera helps moisturise your skin. It is a powerful skin moisturiser. By sealing moisture into your skin, it prevents dryness. By softening the dead skin cells, aloe vera helps remove them easily.
Aloe vera can be used to prepare face packs for glowing skin. In a bowl, add 1 tbsp gram flour or besan, 1 tbsp curd and 1 tbsp aloe vera gel. Mix well and apply on the skin. Keep for 30 minutes and then wash.
Besan Or Gram Flour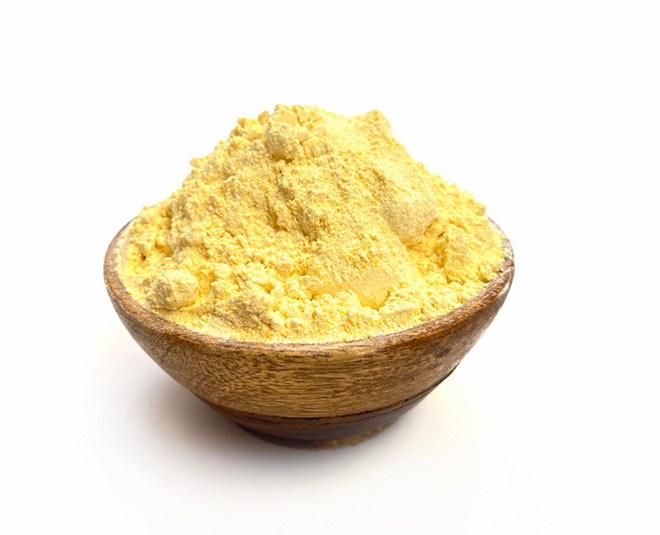 Gram flour has multiple benefits for your skin. It cleanses skin thoroughly which is why it is used in the preparation of many face masks and ubtans. It also helps tighten your skin.
In a bowl, add curd or milk, pinch of turmeric and besan. Mix well and apply on face. It helps cleanse your skin, remove dead skin cells and brightens up your face.
These home remedies can help you treat a lot of your common skin issues. However, if the skin issue persists, make sure you consult a dermatologist for quick results. For more such stories, stay tuned!
Did you like this article ?