Our face is exposed to polluted air, dust, dirt, harmful rays of the sun and so much more every time we step out. It is essential to wash our face everyday at least once to get rid of all the impurities that get accumulated on the face throughout the day.
Washing your face with just water isn't enough. To cleanse your face properly and get rid of any dirt it is important to use a face wash. If you have been skipping using a face wash then read on to know some amazing benefits of using it everyday.
Keeps Skin Clean
For squeaky clean skin, all you need is a face wash in the morning. Your skin excretes oil, has layers of dirt and dust which can all be cleaned in a jiffy by using a face wash.
Improves Blood Circulation On Face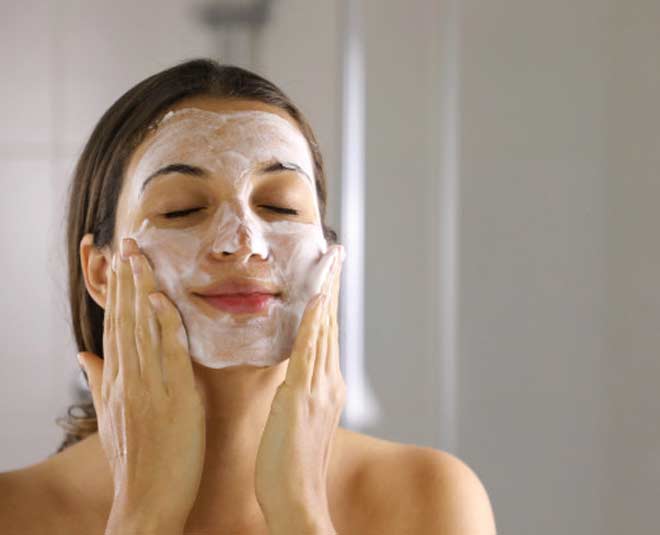 When you wash your face using a face wash, you massage it well into your skin so that it deeply cleanses. This facial massage helps in improving the blood circulation on the skin which gives your face a natural glow.
Prevents Skin Ageing
Cleansing your skin with a face wash helps you remove all the dead skin layers. This further helps your skin breathe properly. When your skin gets enough oxygen and moisture, it stays younger and beautiful. Washing your face everyday helps you delay signs of ageing like wrinkles, fine lines among others.
Exfoliates Skin
With time, dead skin layers start to build upon our skin. Also, a lot of us suffer from excess oiliness on the face which makes our skin look dirty and dull. Our face needs that quick exfoliation everyday and using a face wash is the best way to do it. Face wash helps you remove excess oil and dead skin cells layered up on the skin, leaving you with fresh and beautiful skin.
Don't Miss: Five Types Of Face Washes Perfect For Acne Prone Skin
Keeps Skin Hydrated
Cleaning your face with a face wash helps you maintain the pH balance of the skin. This further ensures a glowing and hydrated face. Face wash helps you clean the dirt and retain the natural moisture of your skin. Washing your face first thing in the morning helps you keep it hydrated all day long.
Don't Miss: 5 Signs Your Face Wash Isn't Actually Working For You
Tips To Buy The Right Face Wash
While buying a face wash for yourself, make sure you keep these things in mind -
1. Know your skin type. Pick a moisturising formulation if you have dry skin. Those with sensitive skin should choose a mild face wash. For oily skin, choose a foaming face wash.
2. Your face wash should have any harsh chemicals which strip off your skin's natural oils. Check the ingredient list.
3. Picking a face wash with moisturising and exfoliating properties can be a good idea.
Don't wash your face with a cleanser more than twice a day as it can be harmful to your skin and make it feel too dry. If your face feels itchy, dry, or irritated after using a face wash, replace it immediately.
Make sure you don't skip using a face wash from now on and make it a part of your everyday skincare routine. For more such beauty-related stories, stay tuned!