We often forget to pay attention to our hands. Our hands do all the work for us and deserve a lot of pampering. Agree? Other than cleaning our hands and nails properly, we all need to nourish them with a good moisturising cream everyday to prevent them from getting dry and dull. Hand and nail creams are easily available in the market but many of them are packed with chemicals that may damage your skin in the long run. So, here, we thought of bringing you an easy DIY. Before the easy recipe, let's quickly first take you through the amazing benefits of using a hand and nail cream.
Benefits Of Using Hand And Nail Cream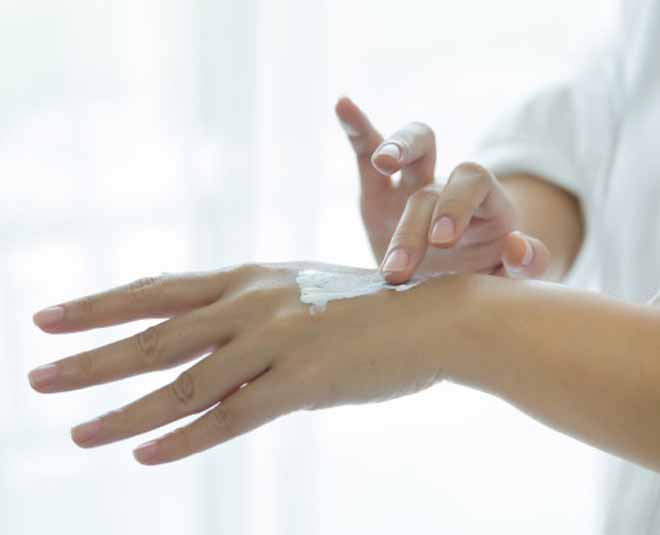 We use our hands so much throughout the day. Do we ever think of relaxing our hands and just pampering them with a nice massage? Well, you can always go for a manicure and hand massage session at the salon but a mini massage at home every now and then never hurts. You just need some nice hand cream. Massage your hands and nails gently and let the cream absorb. This helps in relieving stress.
When you moisturise your nails with a cream regularly then your nails tend to become strong and long. This massage keeps your nails healthy too.
Not taking care good care of your hands and nails can keep them at the risk of damage. Applying hand and nail cream helps in repairing and healing your skin.
Just like other parts of our body, our hands too need a good amount of hydration and there is no better way than using a hand and nail cream.
Don't Miss: Five Natural Remedies For Wrinkle-Free And Youthful Hands
Using hand and nail cream religiously helps you prevent ageing. It makes your hands look youthful and beautiful!
Hand and nail creams have moisturising elements that keep your nails and hands soft and smooth all day long.
Don't Miss: 4 DIY Beauty Packs That Will Remove Tanning, Bring A Glow, Hydrate Your Hands & Arms
DIY Hand And Nail Cream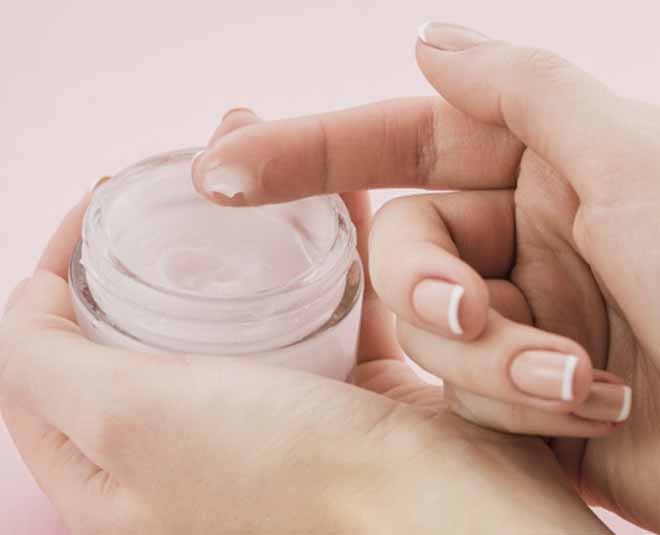 Here is an easy recipe to make light and non-greasy nail and hand cream at home.
You Will Need:
1 Cup Aloe Vera Gel
1/2 Cup Grated Beeswax
1/2 Cup Sweet Almond Oil Or Jojoba Oil
1 Tsp Vitamin E Oil
Few Drops Of Essential Oil (Any of your choice)
Directions:
In a bowl, add aloe vera gel (you can scrape the fresh gel from the plant or get from the market), vitamin E oil, and essential oil. Mix all the ingredients well at room temperature.
Take grated beeswax and almond oil in a pan and add some water. Stir till the mix melts. Take off flame and let it cool.
Now in a blender add this mix and also add the aloe vera mixture.
When the entire mixture combines well, transfer to a container. Your hand and nail cream is ready. You can use it for a few weeks.
Why Is It Beneficial?
All the ingredients used in the preparation of this hand and nail cream are completely natural and have no side effects. Aloe vera has moisturising properties that keep your hands and nails soft and smooth. Vitamin E, almond oil, beeswax are great for your skin. They keep the skin hydrated and supple. Essential oils work as a great stress reliever for your skin.
Hands are the most used part of our bodies but we often neglect it. None of us want our hands to look dry and damaged. Pamper your hands with this homemade hand and nail cream. For more beauty DIYs, stay tuned!